Your fiver will go far at this shiny new happy hour
There's a new happy hour in town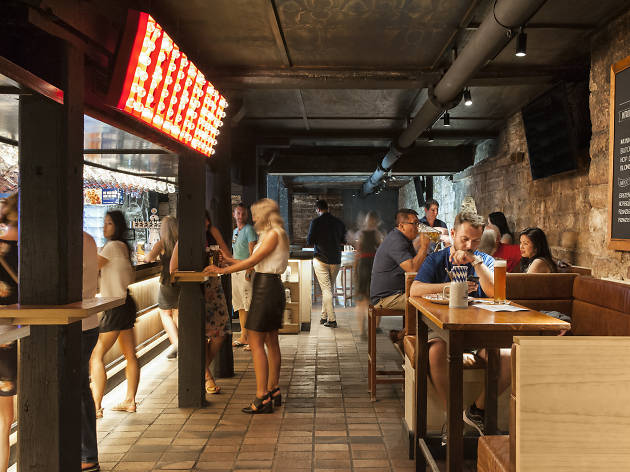 The
Munich Brauhaus
in the Rocks and Bavarian Bier Cafés across the city are dishing out a new happy hour that'll keep your wallet and your belly happy without sacrificing the taste of a decent brew. Meet the new 555 Happy Hour.
From 4-6pm every day those crisp new $5 notes will score you a craft beer, haus wine and spirits or a lychee express cocktail. The full range of craft beers include the Crafty Bavarian Brewing Company's Blonde Moment Low Carb Beer, the Butcher's Bride Pale Ale, the Munich Lager Keller Beer, the Hop Dock Wheat Beer and the brand new summer session lager Sweet Caroline, so you won't have to deal with a stock-standard/boring beer.
After working your way through the craft beer selection you'll be in need of a snack, so order up a plate of $1 wings.
After work drinks really don't have to break the bank, so make the most of a fiver and head to
Munich Brauhaus
in the Rocks or a Bavarian Bier Café in Chatswood, Bondi Beach, Miranda, Crows Nest, the Entertainment Quarter, York Street CBD, Parramatta or Manly.