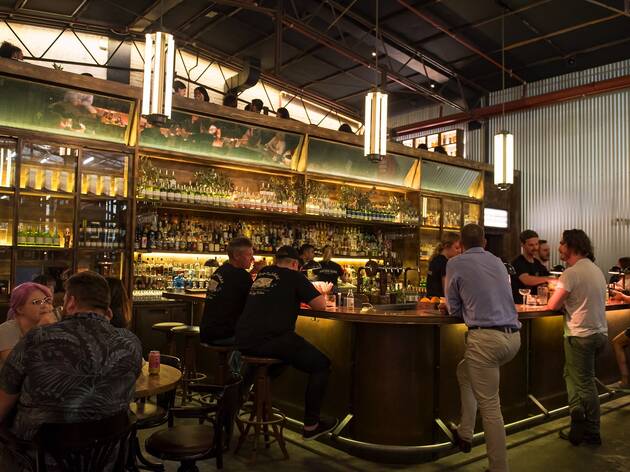 1/8
Photograph: Cassandra Hannagan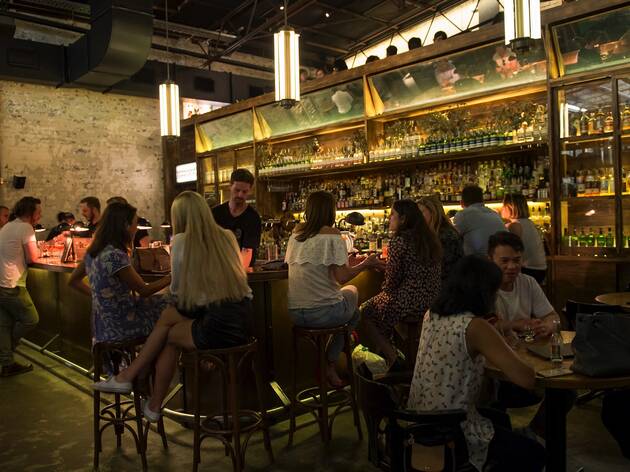 2/8
Photograph: Cassandra Hannagan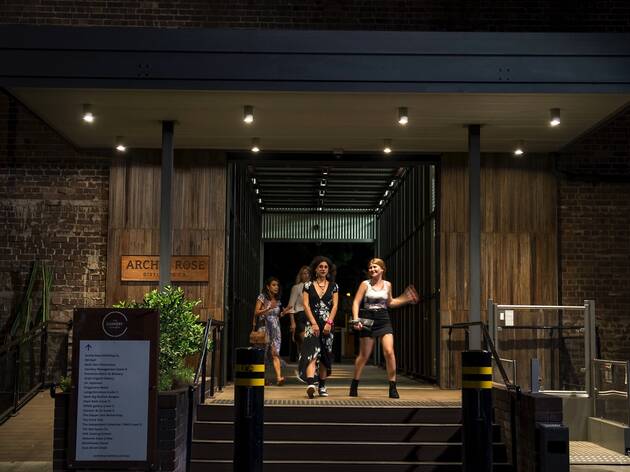 3/8
Photograph: Cassandra Hannagan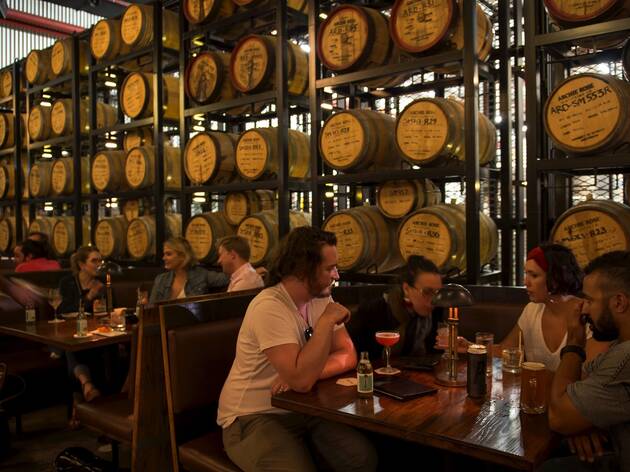 4/8
Photograph: Cassandra Hannagan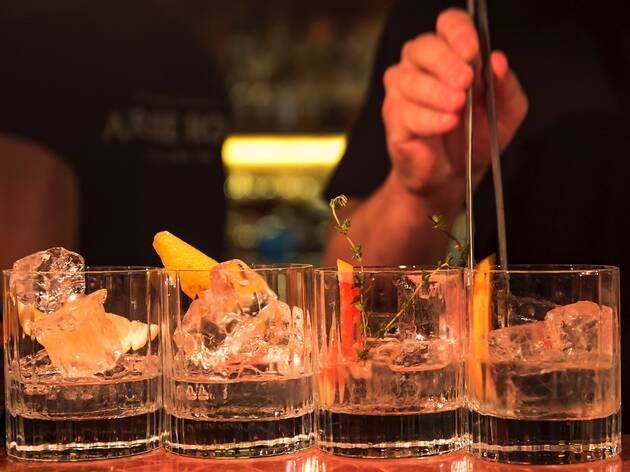 5/8
Photograph: Cassandra Hannagan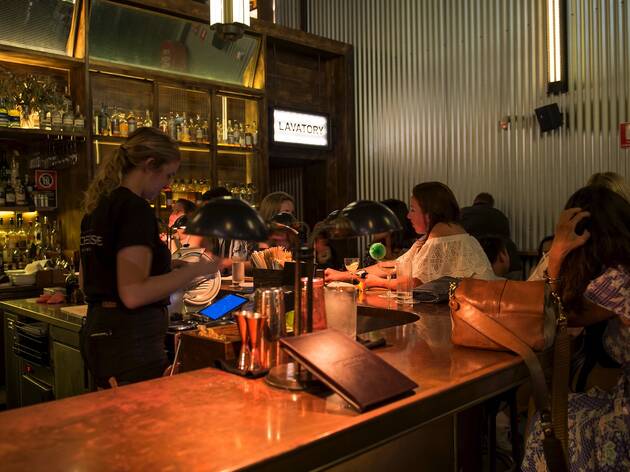 6/8
Photograph: Cassandra Hannagan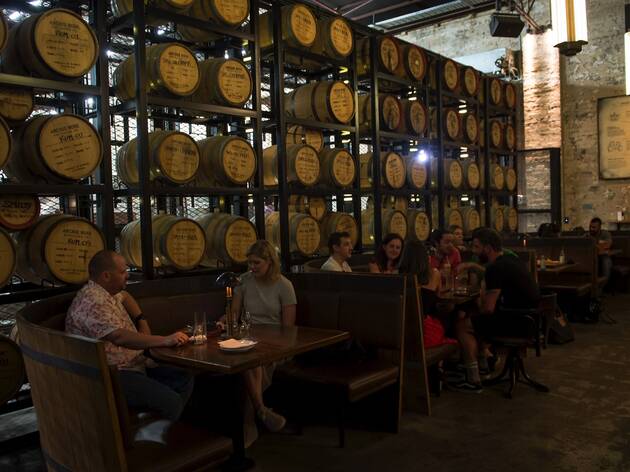 7/8
Photograph: Cassandra Hannagan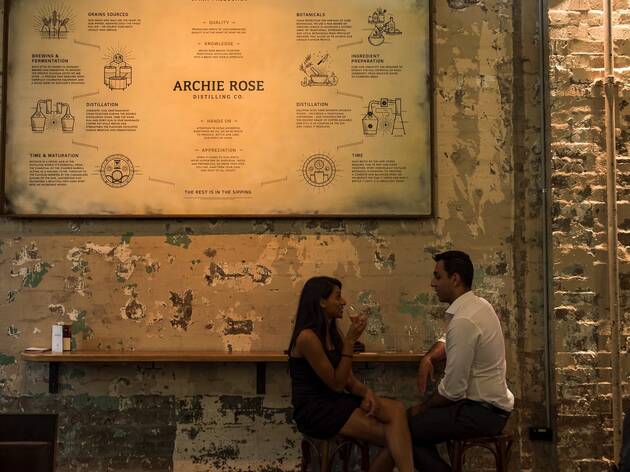 8/8
Photograph: Cassandra Hannagan
Time Out says
It's a beautiful bar inside a distillery in a compound already boasting ace pastries, pizza and designer homewares. Rosebery, please stop hogging all the awesome
We were already prepared to like the Archie Rose bar. Ever since they pulled the dust cloths off the shining copper stills in the distillery back in March and started pumping out gin, vodka and white rye we've been singing the praises of this impressive operation located on Rosebery's most innovative block. But now that the bar is in full swing we can confirm that we're falling hard for this warehouse haunt with a local liquor ledger.
To start with, they've enlisted Harriet Leigh (ex Hazy Rose and Henrietta Supper Club) as the bar manager to make sure they're stirring us a five star house gin Martini with a precise brine balance. You are in very good hands here. Of course our timing can't always be perfect and we lob in a week shy of a cocktail menu revamp, but the news is nothing but good. They're turfing out some of the sweeter concoctions like the South Sydney Side that reminds us of the mysterious flavour of 7-Up and a banana whisky Martini that was all sugar and no punch.
In their place will be the Nuclear DaiquiRye, a homage to the creator of the classic Nuclear Daiquiri, Gregor de Gruyther. It combines cask-strength white rye and adds house falernum, yellow chartreuse and lime. This is not a cocktail you'd want to underestimate. Whisky lovers better be prepared to lose their heart to a powerful mix of Talisker 10, Ledaig 10, Aperol and grapefruit juice in the Between the Peats. Tequila more your jam? Hold out for the Thor's Hammer. Crema del Mezcal is set to get shaken with muddled cucumber, mint, agave and lime for a bright and smoky summer cup. We are most definitely going back for round two. Oh, and they're chucking a dedicated Boilermaker menu in there for good measure so bring a thirst that's earned kickass craft brews and whisky with guts.
The room is the last word in industrial elegance. It's separated from the distillery by a heavy-duty metal grille and a wall of spirit barrels: and on the bar side the vibe is a little bit chemistry lab, a little bit workshop and features a whole lot of copper. Curl up in an over-sized barrel booth if you need to kick back, but it's more fun posting up at the copper bar where every metallic surface gleams in the light refracted through the shelves of oversized beakers. The whole fit-out is an amusement park for light waves.
Kitchen by Mike may have upped stumps for the city, but snack time is sorted with a meats and cheese board that is out to spoil your appetite. Tender slices of rare roast beef, Australian prosciutto and chorizo keep excellent company with a double cream brie and that bitey cheddar from the Isle of Mull, where the cattle are fed on grain from the local distillery. There are pickled Dutch carrots, cornichons, mustard and pesto to balance out the rich flavours and Black Star Pastry bread to bring it all home.
We're pretty certain that the Cannery has now reached peak awesome with the addition of the Archie Rose bar. Tally it up with Black Star,Da Mario, Koskela and soon, Messina, the real question is why haven't you moved to Rosebery yet?
Time Out Awards
2017Hot Talent Award
2016Bar of the Year
2014Best Fitout
2014People's Choice Award
Details
Best selling Time Out Offers