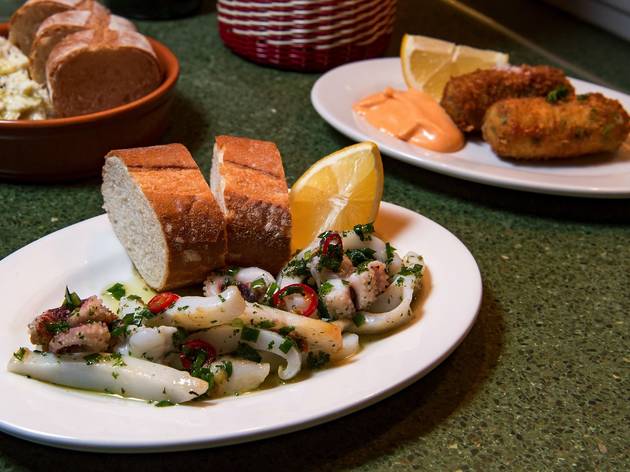 1/16
Photograph: Cassandra Hannagan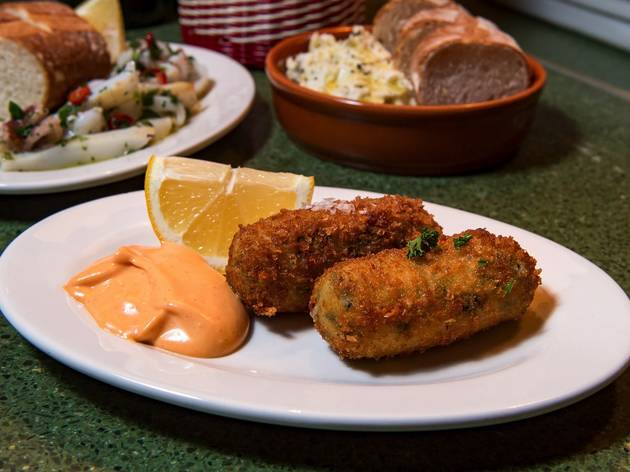 2/16
Photograph: Cassandra Hannagan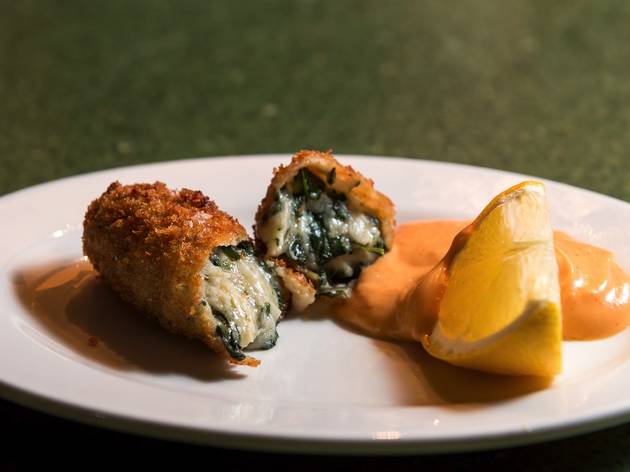 3/16
Photograph: Cassandra Hannagan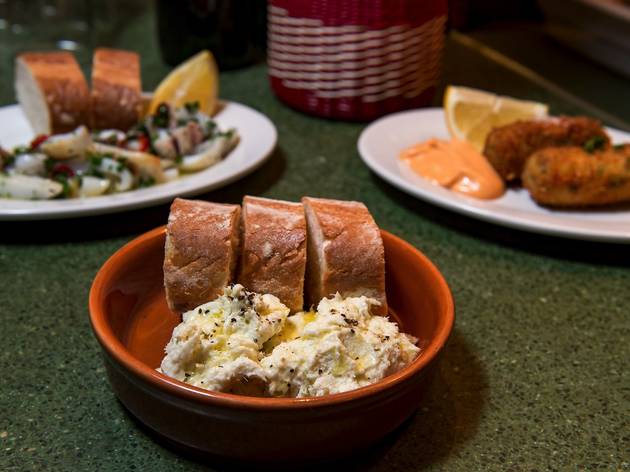 4/16
Photograph: Cassandra Hannagan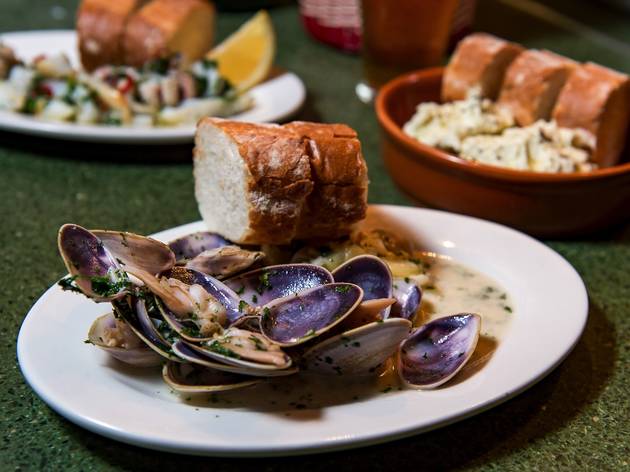 5/16
Photograph: Cassandra Hannagan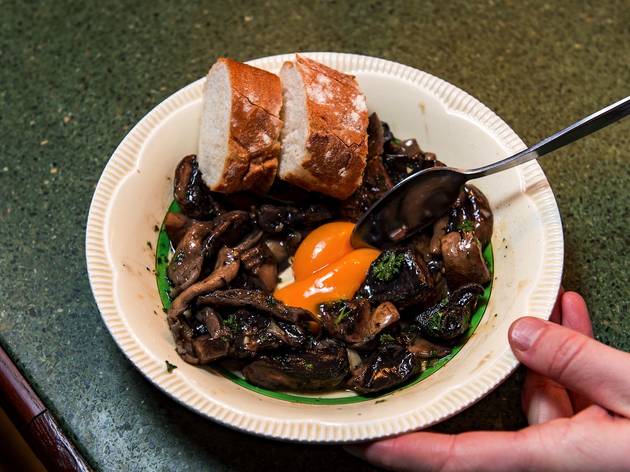 6/16
Photograph: Cassandra Hannagan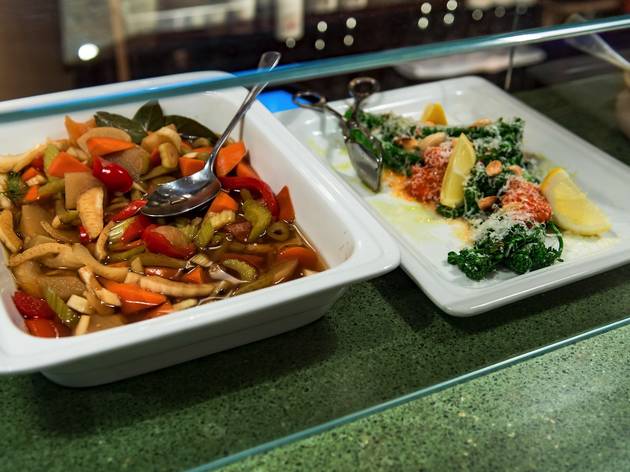 7/16
Photograph: Cassandra Hannagan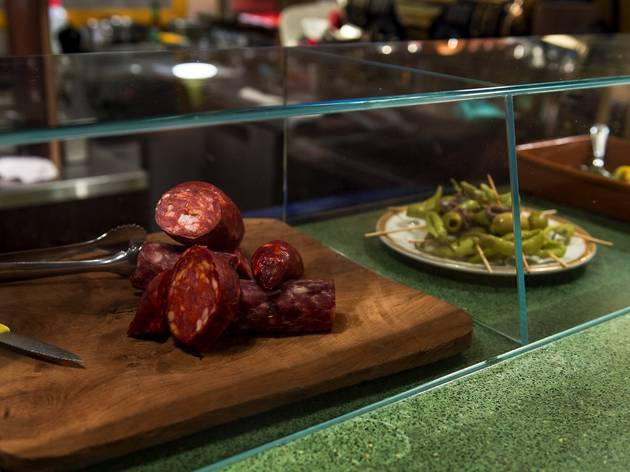 8/16
Photograph: Cassandra Hannagan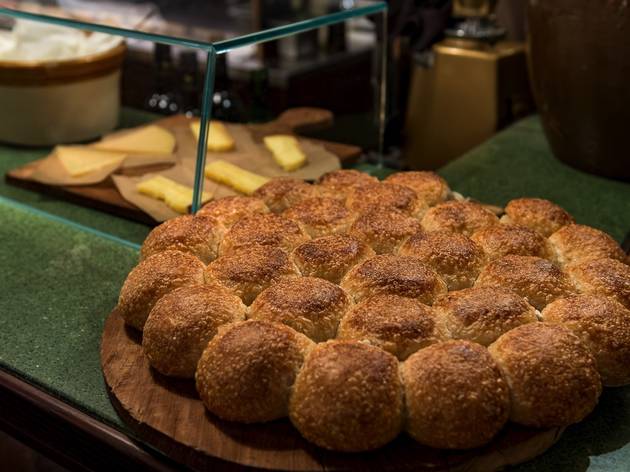 9/16
Photograph: Cassandra Hannagan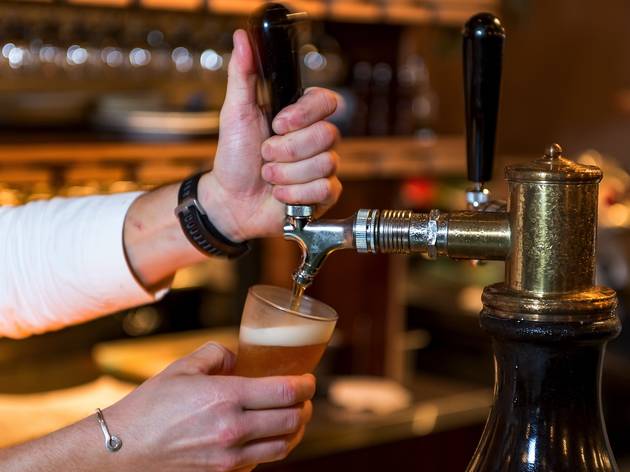 10/16
Photograph: Cassandra Hannagan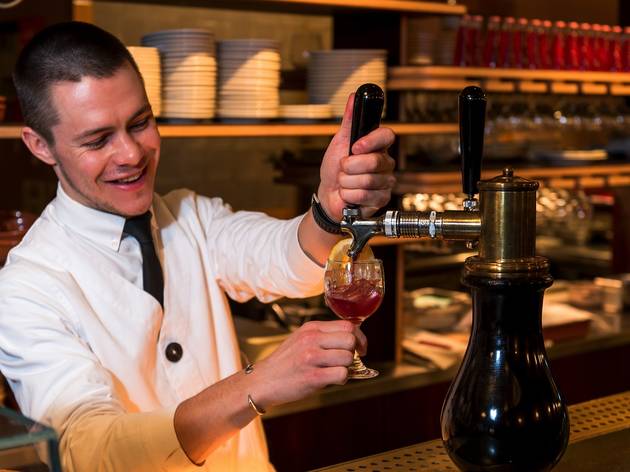 11/16
Photograph: Cassandra Hannagan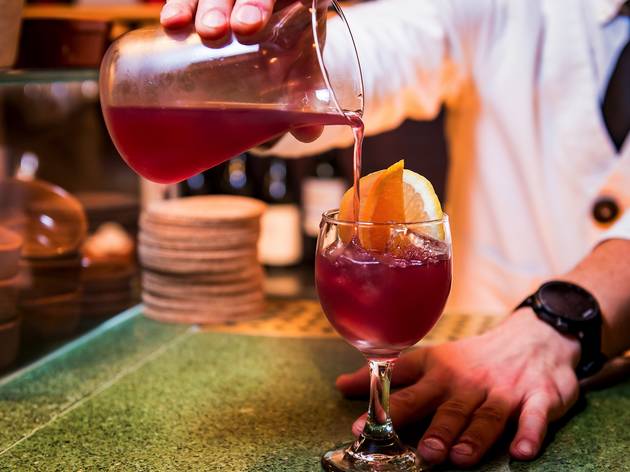 12/16
Photograph: Cassandra Hannagan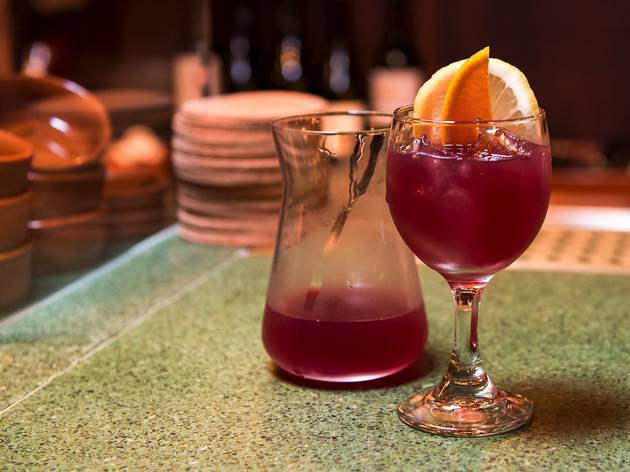 13/16
Photograph: Cassandra Hannagan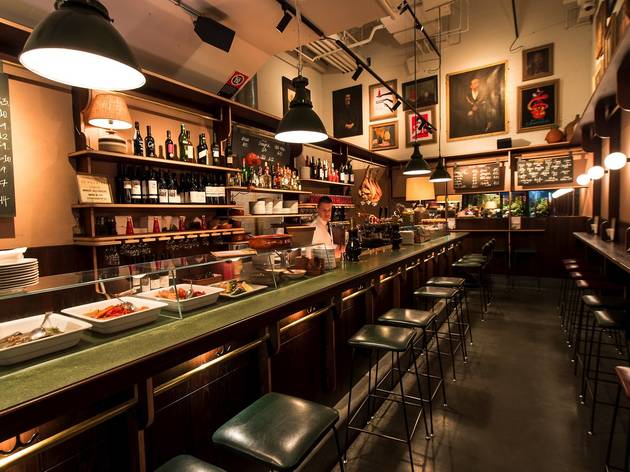 14/16
Photograph: Cassandra Hannagan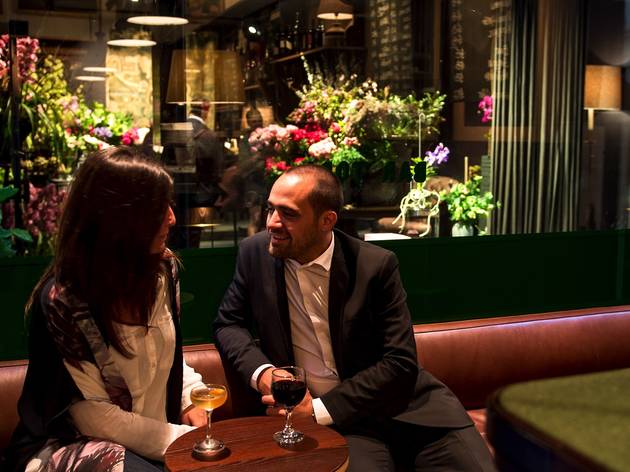 15/16
Photograph: Cassandra Hannagan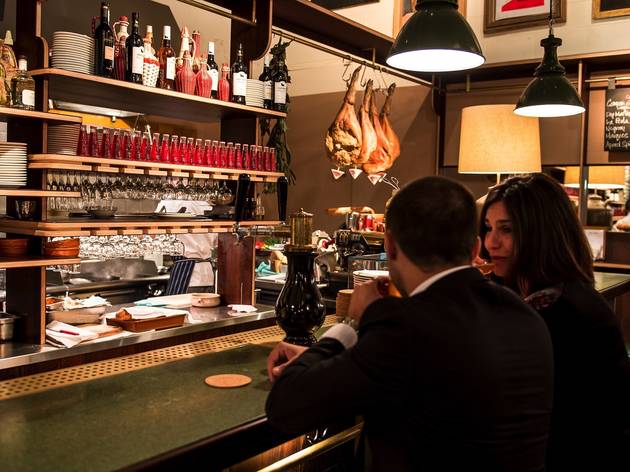 16/16
Photograph: Cassandra Hannagan
Time Out says
Sydney scores a slice of Spain with this tapas bar pouring snack-sized drinks
"I bring you gifts, not of frankincense and myrrh, but of crunchy corn". It's pretty much the best opening line you can hope for in a Sydney bar, and it's the one that greets us at Bar Topa, the narrow slice of real estate on Palings Lane that used to be a fashion boutique before Merivale transformed it into an ace little tapas bar.
Don't linger and reply to that last email, because the early bird gets the best seats that line the long counter. More stools sit against the wall and there is just enough room to squeeze four people who don't have strong boundary issues into the window seats.
A big part of the reason everyone's trying to cram in here is the tiny drinks. For anyone who loves the social aspect of an afterwork bevvy but doesn't jive on gallons of mid-week booze, may we present this teeny Martini, a 60ml three-sipper. And it's brought its friends: the mini Negroni, the 100ml pour of a minerally, savoury viura from Rioja; and a smashable, citrusy sangria on tap that's served with enough ice to withstand a heatwave. Short drinks mean you can go on a beverage safari any time and stroll, not roll, home. Brilliant.
But what about the small eats? It doesn't get much cheaper in the CBD than five-dollar olives, and pickles, though you'd be a fool to go past the molten croquettes at three dollars a pop. Seven dollars worth of bronzed, crunchy fried potatoes piled into a ramekin with a cap of spicy aioli is enough carbs to get you through to morning, so break it up with pippis swimming in a creamy garlic sauce sweetened with a lug of sherry, and the sharp salty tang of salt cod dip on baguette. They even have a gluten-free bread here that is genuinely good. Coeliac's honour. Some things come in hot from the kitchen, and others are displayed proudly on the counter, like sardines in a golden sea of olive oil. The most expensive things are the $24 anchovies and $21 jamon, so you can basically keep snacking until your belly or your belt calls time.
Historically, tapas bars have not been something Sydney could boast about, but as more and more wine bars up their food offering, they pull us closer to the European ideal of a proper afterwork snacking and drinking culture that doesn't have to snowball into a big one. And if there is a nicer way to cap off a hard day in the financial salt mines of the CBD than sitting at the bar with a tiny cocktail and a pile of fancy ham, we're yet to hear of it.
Details
Address:
4 Palings Ln
Sydney
Sydney
2000

Contact:
Opening hours:
Mon-Wed noon-midnight; Thu-Fri noon-1am; Sat 5pm-1am
Best selling Time Out Offers