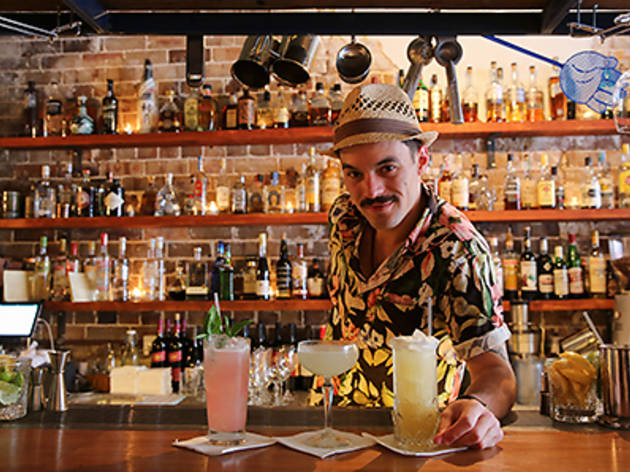 1/11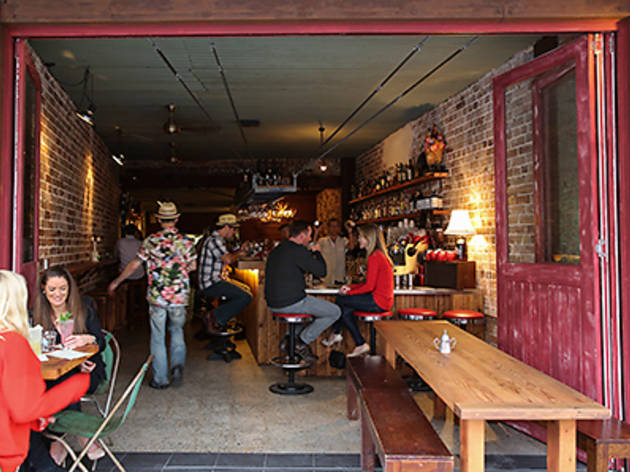 2/11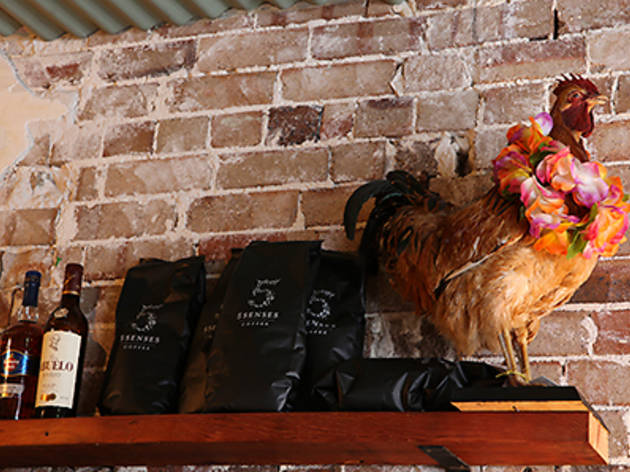 3/11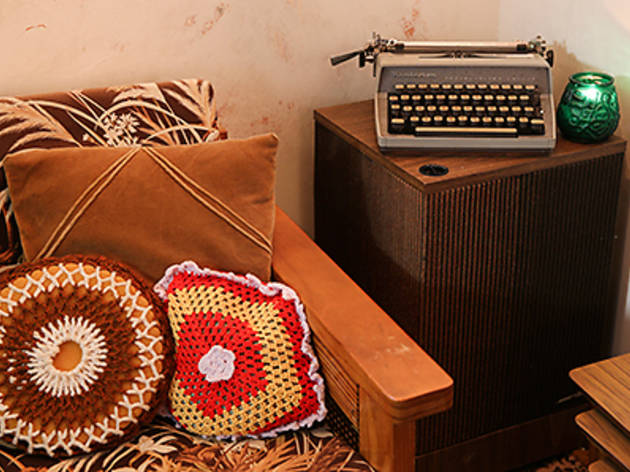 4/11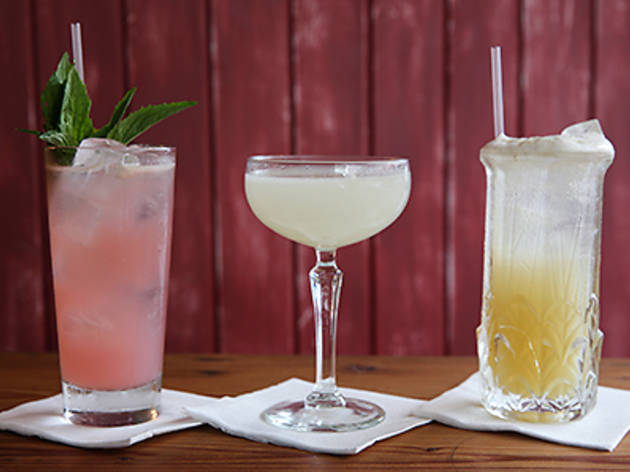 5/11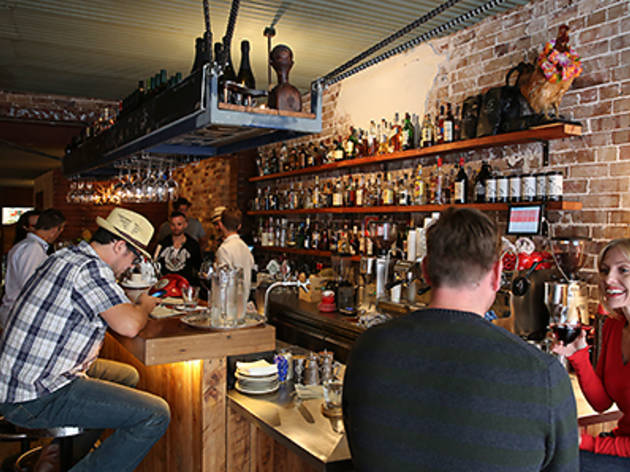 6/11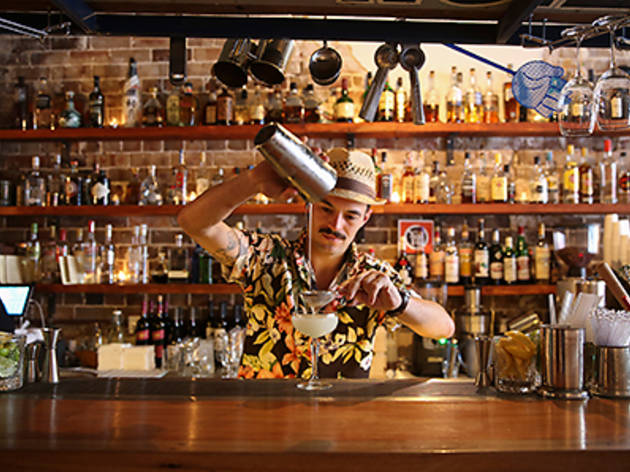 7/11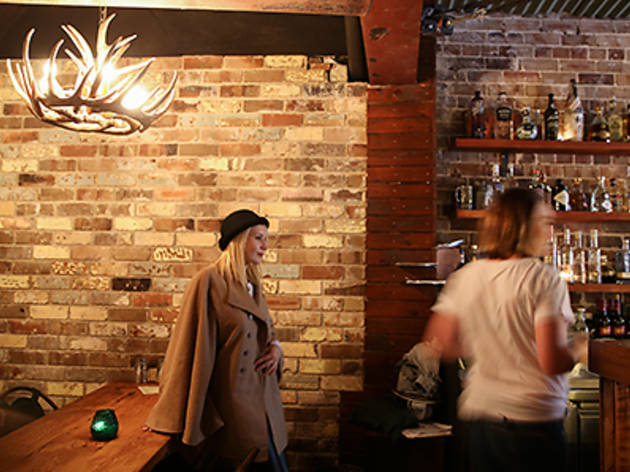 8/11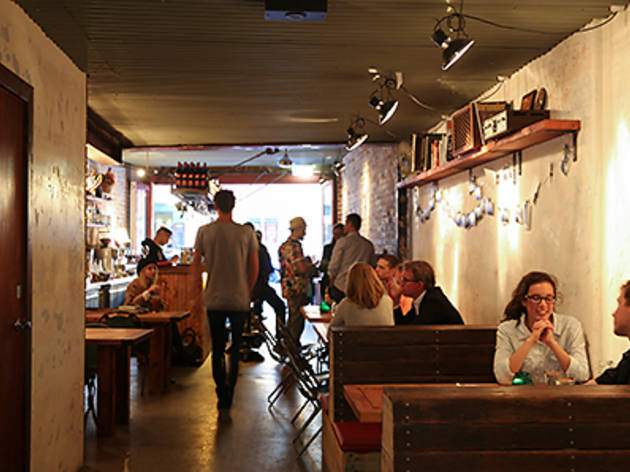 9/11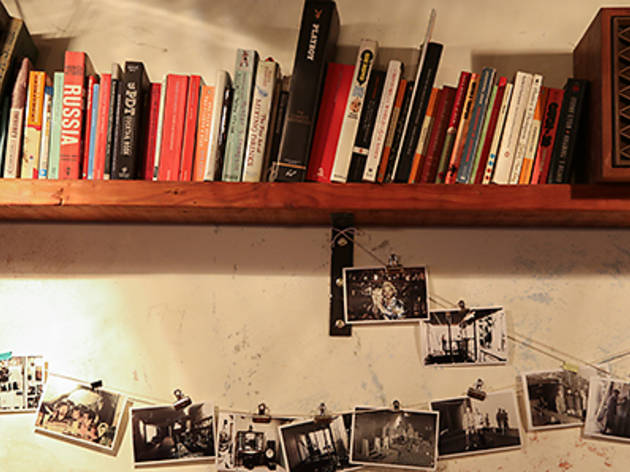 10/11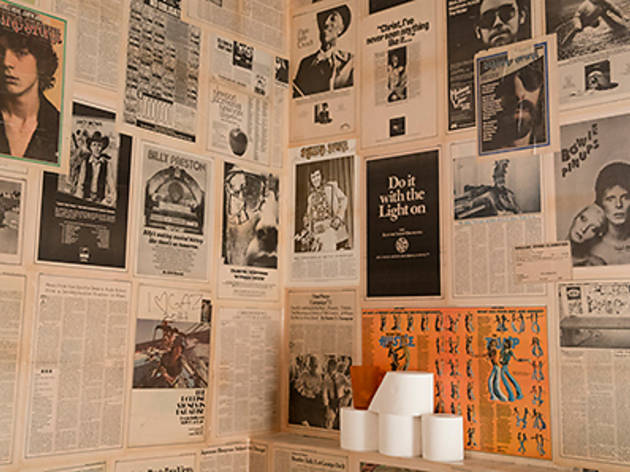 11/11
Time Out says
Randwick is nothing like the wide open desert roads of Barstow but it does house a new bar named after the best scene in Fear and Loathing in Las Vegas
Bat Country, with all its quirk and charm is the new neighbourhood bar inspired by legendary drug-fancying journalist Hunter S. Thompson. Settled opposite the Ritz Cinema it stands out amongst the cafes and suburban shops on the strip. There doesn't appear to be any other small bars around, this may be exactly what the good people of Randwick needed.
While you're more likely to get a well-crafted cocktail at Bat Country than a sheet of acid, bartender Collin Perillo (ex Milk and Honey London, Zeta Bar and the Anchor) does a convincing impersonation of Raoul Duke in his beige shorts, loud short-sleeved shirt, bucket hat and 70s style sunglasses.
Look around and you'll see Fear and Loathing isn't the only Thompson reference at Bat Country. There's a cockfighting rooster from The Rum Diary perched above the bar overlooking punters as they enter. Motorbike headlights shine down on fixed booths - a nod to Thompson's 1967 novel Hell's Angels. There are also two antler chandeliers hanging over tables next to the bar referring to Thompson's time residing in Colorado.
Making a playlist of songs that Hunter S. Thompson would have listened to in the 60s and 70s was surely the best part about opening this bar. The outside toilets are covered ceiling to floor in a collage of old 1970s Rolling Stone magazines. Had there not been drinks to try we could have stayed here a while.
The cocktail list is short and includes one called 'the Best Drink in the World', a ballsy name for a cocktail of Flor de Cana extra dry rum with lime and sugar. It's served straight up and it is good but probably not the best in the world. There's also a list of local and international wines as well as craft beers for you to try.
The dinner menu is focused on share-style dishes and good drinking accompaniments like plates of prosciutto with dill pickles. For something a little more substantial the 'lettuce get fowl' is Bat Country's version of sang choi bau – shredded free-range chook in lettuce cups.
If you live in the area Bat Country will probably become your local. If not, there are a lot of great bars to bypass before you reach this destination. Stay focused, stay clean and you might just make it.
---
Details
Best selling Time Out Offers