Book your end of year drinks at Sky Terrace
Look back on your year while looking out over the city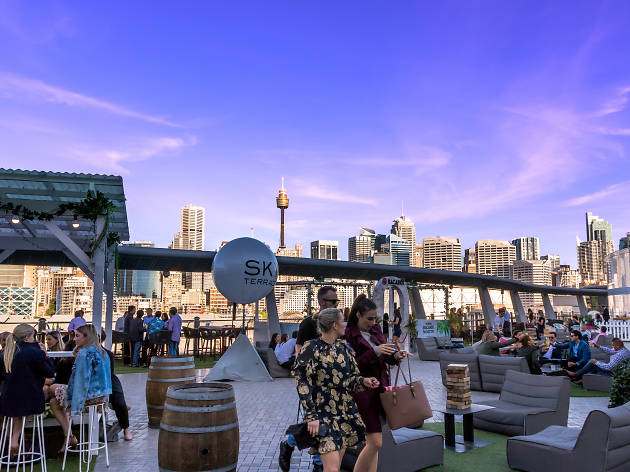 [Sponsored] It happens every year: one minute you're celebrating New Years Day, the next it's December again and time to debrief on the year that was. So this year, celebrate the end of the year and Christmas in style with drinks with a view, and book your event at Sky Terrace.
The end of another year means it's time to let loose, whether that be with your friends or colleagues. Sky Terrace offers a number of packages to celebrate you successfully navigating another year. Treat yourself and book the VIP package for bottle service, canapés or cocktails while gazing out over Pyrmont Bay and the city skyline: you've earned this.
You can take advantage of Sky Terrace's happy hour as well for any last minute get-togethers. Every Friday between 5-7pm, you can get icy cold glasses of frosé for $10, and house beer, wine and spirits for $7. Team that with music from local DJs and food from the Terrace bar (did someone say beef brisket rolls?!) and you've got yourself a killer end of year event.
Sky Terrace is open 5pm-midnight Friday and Saturday, and 3-10pm Sunday throughout summer. If you'd like to make a booking, head online.