Rediscover the refreshed Bungalow 8
Make the most of the waterfront bar while the sun is still shining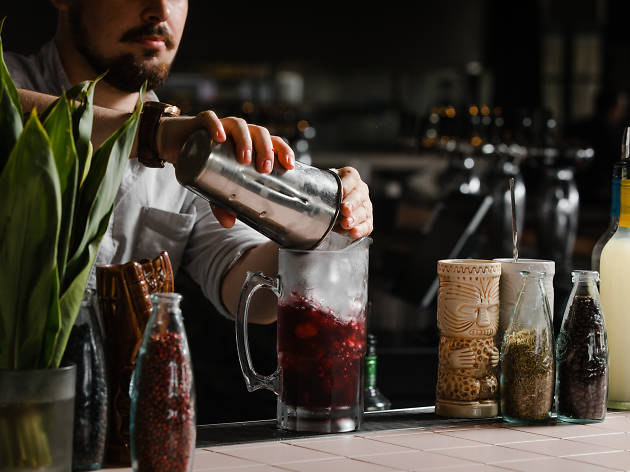 Darling Harbour's very own tropical oasis is all about dishing out fruity cocktail jugs, fresh shareable seafood and late night dancefloor antics. Whether you want to head in for a bargain happy hour, or a long lunch, the recently refurbished Bungalow 8 delivers beachside vibes straight to the harbour front.
From 4-6pm it's happy hour, meaning you and your crew can get around $25 buckets of Summer Bright Lager and happy hour cocktail jugs for just $20, or on Mondays you can head in for $15 poke bowls or burgers.
Later on in the week it's all about warming up and diving into the weekend with Club Cali. With a rotating roster of DJs and live entertainment on Friday and Saturday nights, Bungalow 8 is reclaiming its title as one of King Street Wharf's favourite party bars.
If you're rolling with a sizeable crew you can also book your own area. Here you can kick start the evening with a Bungalow Nights package and enjoy drinks and catered snacks like fried boneless chicken thighs with green chilli sauce; school prawns with honey, coriander and lime; and truffle and parmesan arancini balls.