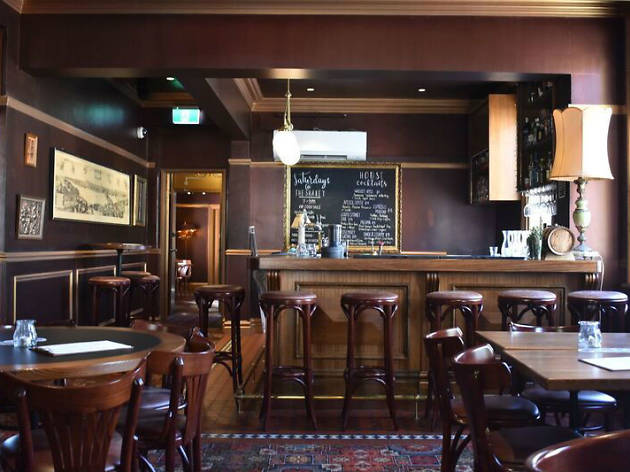 Check out the new-look upstairs of the Shakespeare Hotel
The Surry Hills stalwart has a revamped upper level
We all know the Shakey is one of Sydney's most loved spots for a bargain counter meal, but did you know they've also refreshed their upstairs area? The new look rooms still maintain the pub's welcoming charm, with a revamped feel.
As always you can enjoy one of the Shakspeare Hotel's excellently priced pub meals in the comforts of the recently renovated second level. Order up pumpkin ravioli, fish and chips, veggo nachos, chicken schnitzel or a rump steak for just $13.50 at any time, on any day. They've also refreshed the menu with snacks including popcorn chicken, and salt and lime seasoned squid; or you can go for a gussied up plate of pork belly with cauliflower puree, baked apple, wilted greens and red wine jus. They're also flinging fab cocktails every night with a focus on innovation and a fresh, frequently changing menu. Add in daily specials to complement the already great value menu, weekly trivia fun, happy hour drinks, lounge areas with leather booths and fireplaces, function spaces, and good vibes and you've got a solid neighbourhood pub option.
Whether you're a local looking to rediscover the Surry Hills staple, an office worker nearby after a quick feed, or you just haven't visited the Shakey since you were at uni, there's plenty of reasons to check out the reduxed Shakespeare Hotel.
Best selling Time Out Offers