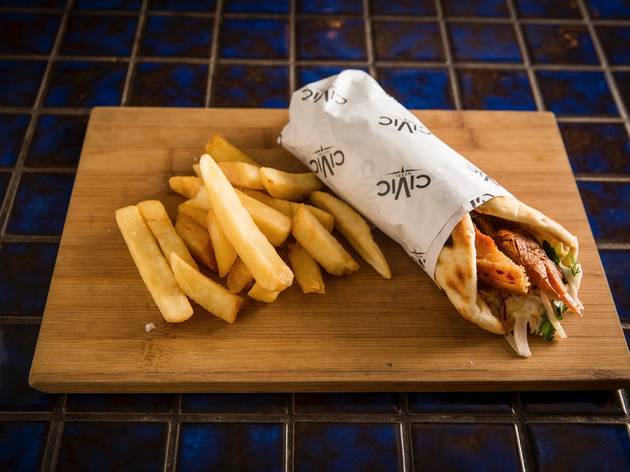 1/11
Photograph: Anna Kucera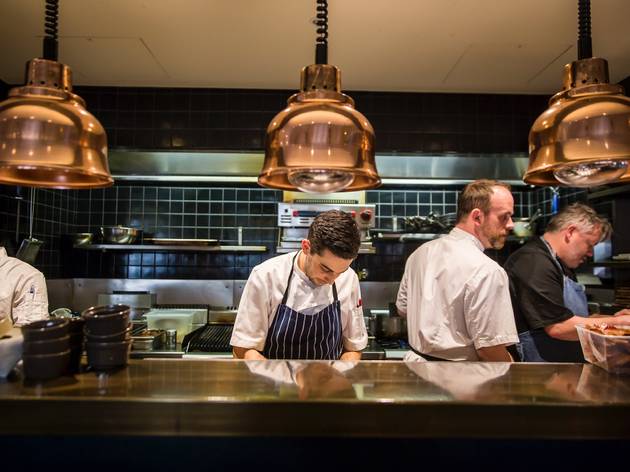 2/11
Photograph: Anna Kucera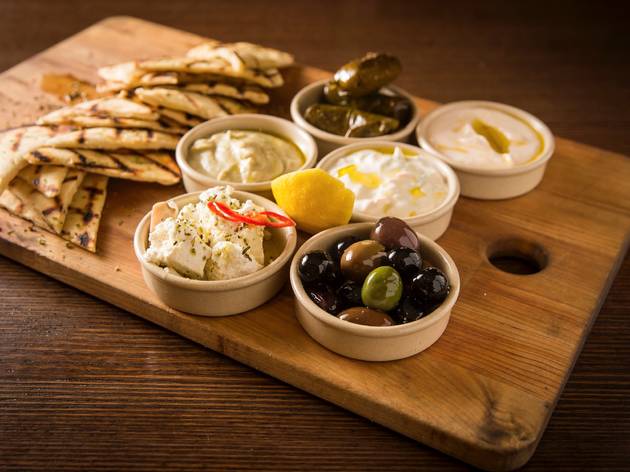 3/11
Photograph: Anna Kucera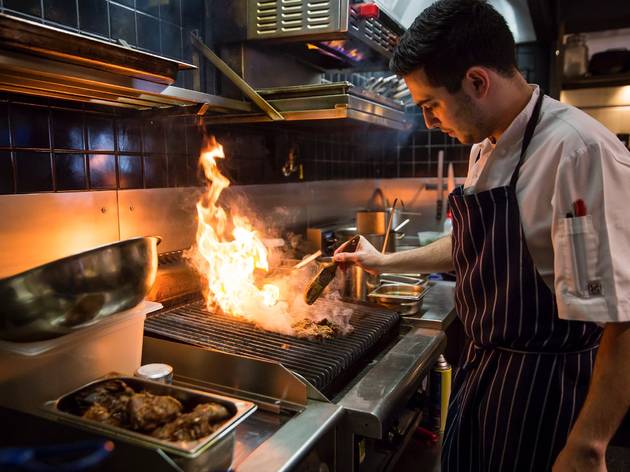 4/11
Photograph: Anna Kucera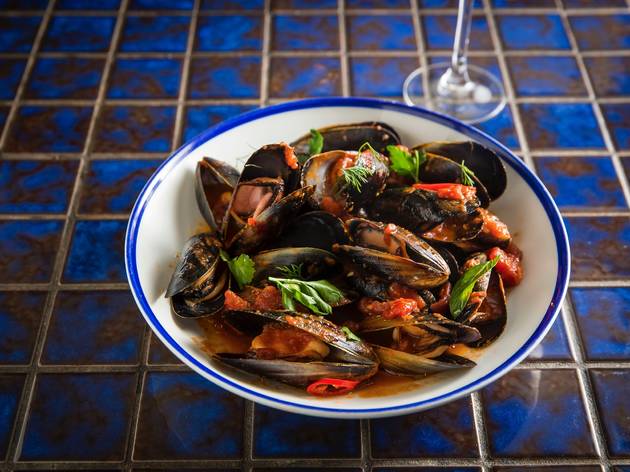 5/11
Photograph: Anna Kucera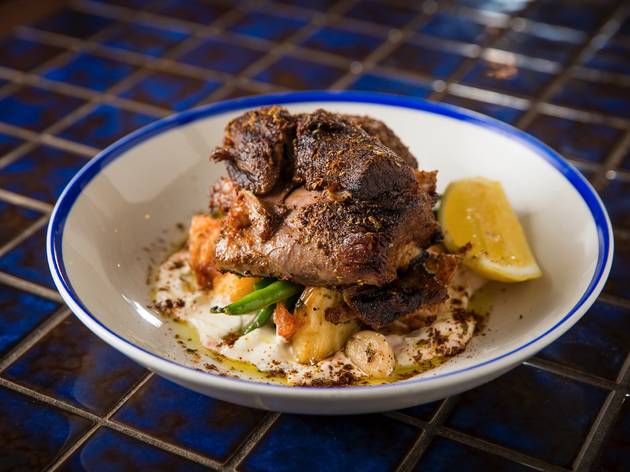 6/11
Photograph: Anna Kucera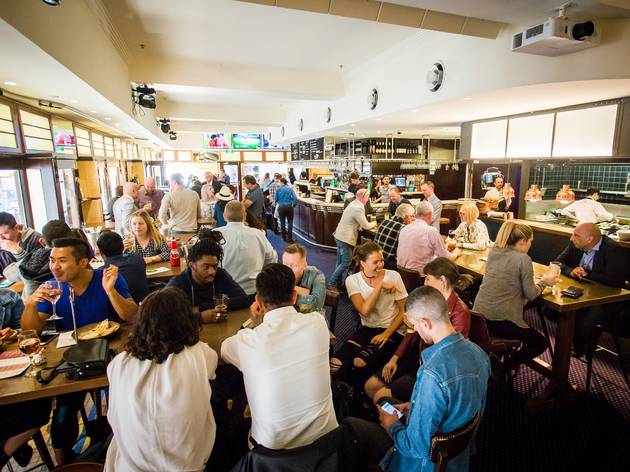 7/11
Photograph: Anna Kucera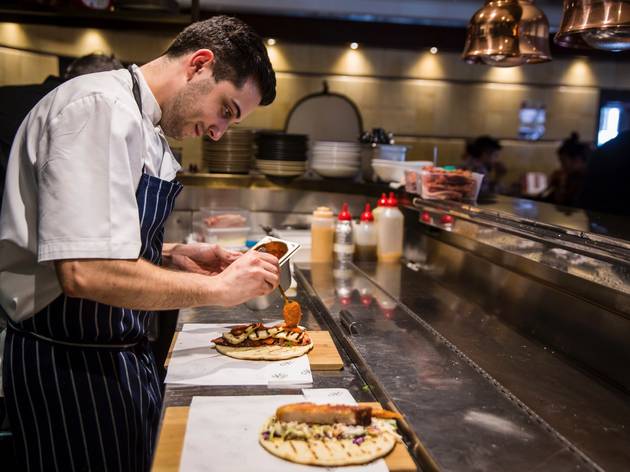 8/11
Photograph: Anna Kucera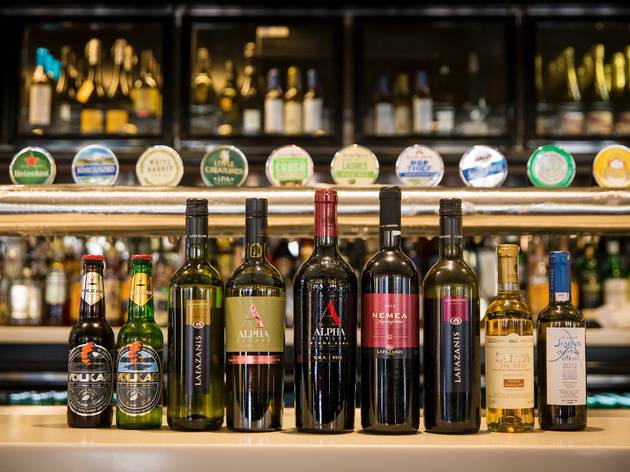 9/11
Photograph: Anna Kucera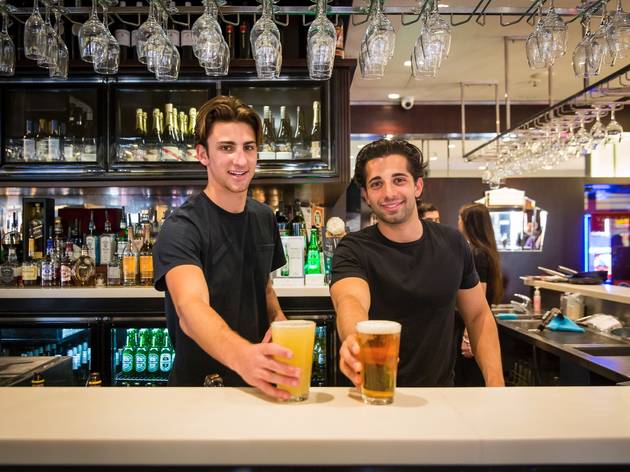 10/11
Photograph: Anna Kucera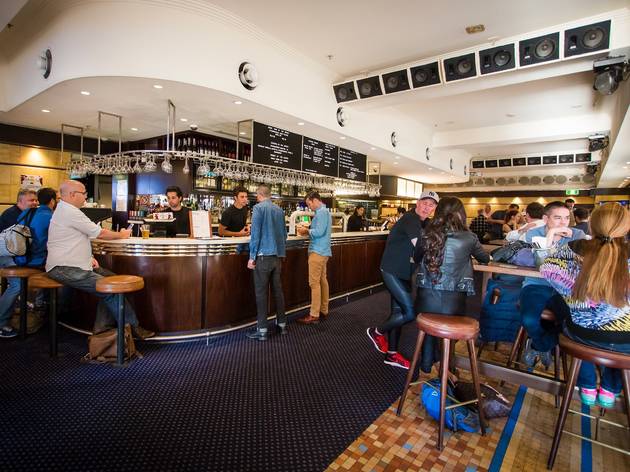 11/11
Photograph: Anna Kucera
A well-known Greek chef pops up in a pub kitchen
There are a lot of very good reasons to visit the Civic Hotel in the heart of the city. It's still home to an underground nightclub hosting parties until the wee small hours, and upstairs Green Peppercorn is busting out some salty, spicy, funky Thai fare. But the addition of a Greek bistro is the latest drawcard for this long-serving after-hours haunt. Originally two former reality TV contestants were behind the new kitchen, but after a false start Greek chef David Tsirekas (ex-Xanthi and Perama) took over in July, lowering the price point and simplifying the offering, which is very good news for yeeros lovers.
Nothing tastes as good with a freshly poured Asahi, Kozciusko pale ale, Heineken or Coopers as deep-fried lengths of tender pork belly with a mustard mayo and a herby salad all wrapped in a soft, chewy, freshly charred bread blanket. Order the haloumi version and get a flavour double tap from olive and red capsicum paste for $16.
Even the pub classics have a Greek accent now. There's a lamb burger made with pulled lamb shoulder, kasseri cheese, capsicum relish and tzatziki; and your parmi comes topped with eggplant, melted haloumi and a tomato sauce spiced with cinnamon and sweetened with honey.
The lamb shoulder is a monster serve for $25 but it needs some more condiment support – a bowl of chilli tomato mussels hits all the right notes with fat, juicy molluscs and a tomato sauce with deep, savoury bass notes and bright highs from fresh red chilli, dill, parsley and mint.
Some say a pub is a pub is a pub, but here you can put down that workable bottle of house pinot grigio and order from the Greek wine list. It's a very reasonable $40 for a bottle of the aromatic Lafazanis Malagouzia that has a sweet nose but finishes fresh and dry. Really theme your evening and crack open a beer from Santorini.
Tsirekas is moving over to his hotly anticipated new city restaurant, 1821 as soon as they turn on the burners, but in the interim period he's delivered a bistro menu that's cheap, tasty and a welcome sidestep from the everyday.
Venue name:
Civic Hotel
Contact:
Address:
388 Pitt St
2000

Opening hours:
Mon-Sun 10am-2am