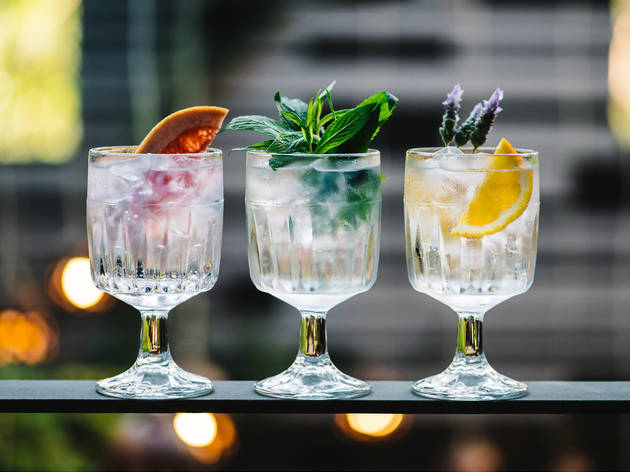 1/2
Photograph: Supplied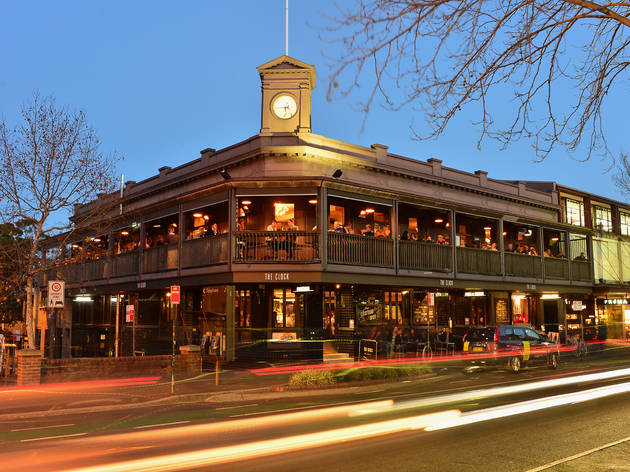 2/2
Photograph: Supplied
The place to be for balcony beers on Crown Street
Pub review
The Clock is an institution in the Sydney pub scene. This regal two-storey hotel occupies a commanding position on Surry Hills's Crown Street and a well-earned place in the hangover hall of fame for most Sydneysiders who've spent a big night out here. And despite some slight decor adjustments over the years, it remains essentially the same. The Clock aims to be most of the things to most of the people – and it does so commendably. The biggest shift the past couple years has been the addition of the courtyard, which usually ends up full of smokers. It's a lovely spot with hanging ferns and great mood lighting – Sydney is, after all, a city that truly embraces the outdoors – but if you're not prepared to regress to 1999, when you'd wake to stinky clothes after a night out, you'll need to stay indoors. Or make for the big, wraparound balcony and grab a cocktail or wine from the mostly Australian list at the upstairs bars. It's mostly a beer scene at the downstairs front bar, where you'll find big crowds diving into pizzas and other pub staples like fish and chips and steak. Trends come, trends go. We grow older, and so does the Clock. But the crowds that have kept it one of Sydney's most buoyant pubs for decades? They're forever.
The Whisky Room
A dedicated whisky den in the depths of the Clock.
The whiskey room at the Clock Hotel is a warm, low-lit enclave shut off from the hubbub of the rest of the hotel by two swinging saloon doors. And once inside, the amber glow of a bar stocked with 100 bottles of the demon drink draws you in like moths to a highly combustible flame. You can spend a lot of money here. The cheapest shot is Jim Beam for $8.50, or you could go all in on a $49 nip of the 26-year-old Glenfiddich. But $12 for a Jura, Balvenie or Bunahabhaiban is more financially sustainable and will yield delicious results. Novices can get a quick education with a whiskey flight for $25. On our visit they were looking at new American bourbons. Whoever is in charge of the playlist is a devoted fan of early 2000s rock and a golden run of 'Last Nite' by the Strokes, '10am Automatic' by the Black Keys and 'Mind's Eye' by Wolfmother proves the perfect acoustic accompaniment to a nip of the 10-year-old Arran single malt. Prefer the sweet, dried fruit flavours of whiskies finished in sherry casks? The Glenmorangie 12-year-old Lasanta spends two years in olorosso and sherry casks so that spice, caramel and mixed peel are all easily discernible in your glass. If straight liquor isn't your jam, they also do whiskey cocktails. But with a collection this good, it's time to learn to love the burn. Wed-Sat 5pm-midnight.
Venue name:
Clock Hotel
Contact:
Address:
470 Crown St
Surry Hills
2010

Opening hours:
Pub Mon-Sun 11.30am-midnight, Whisky Room Wed-Sat 5pm-midnight
Transport:
Nearby stations: Central