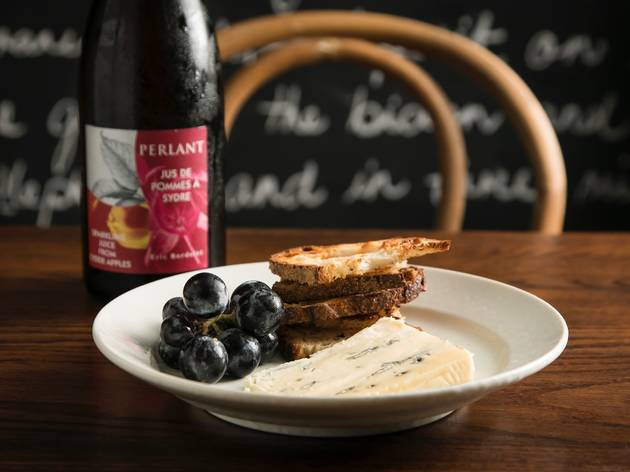 1/15
Photograph: Anna Kucera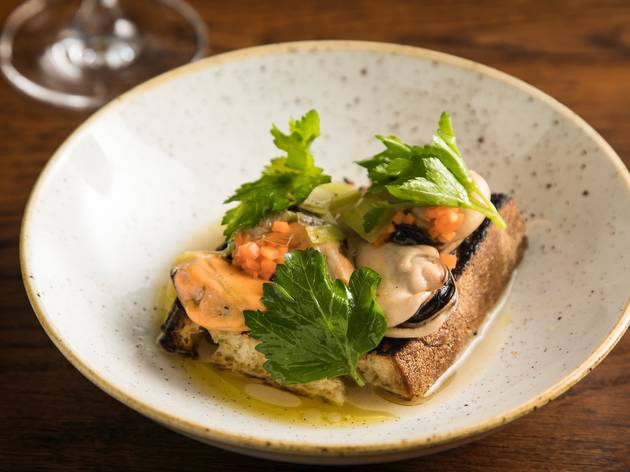 2/15
Photograph: Anna Kucera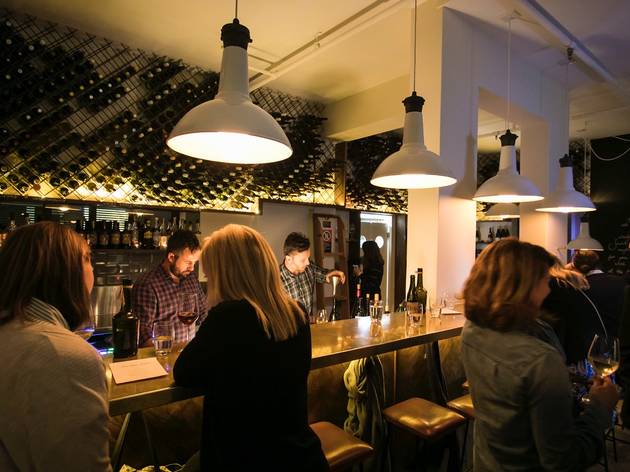 3/15
Photograph: Anna Kucera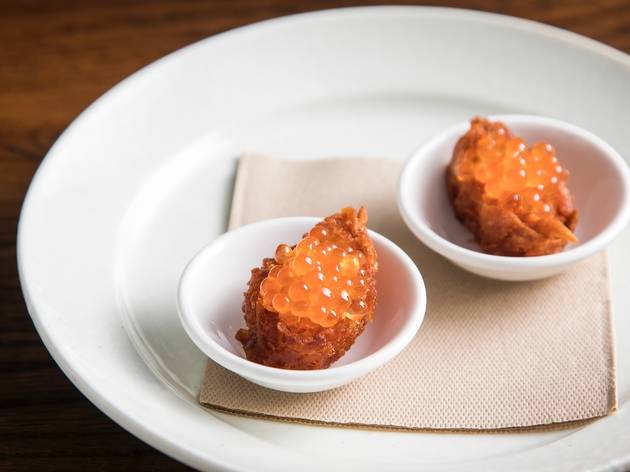 4/15
Photograph: Anna Kucera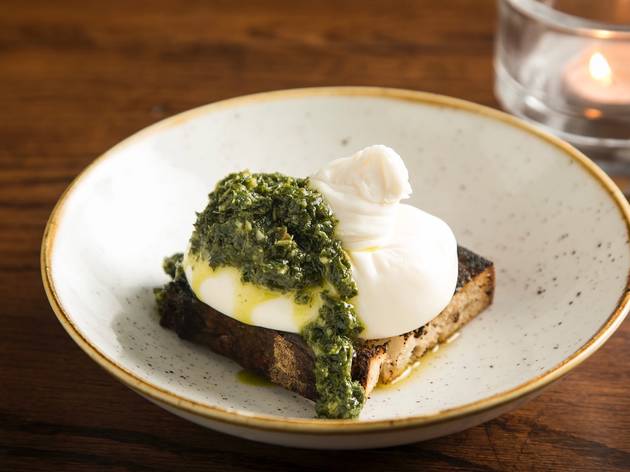 5/15
Photograph: Anna Kucera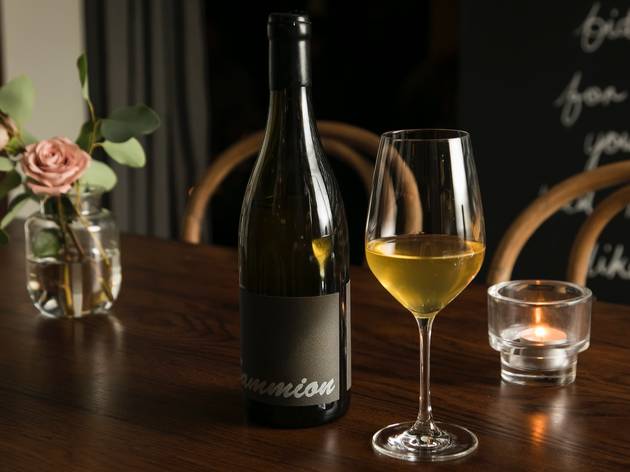 6/15
Photograph: Anna Kucera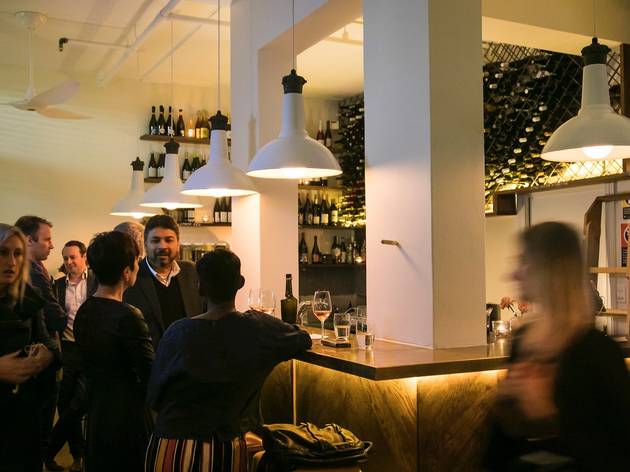 7/15
Photograph: Anna Kucera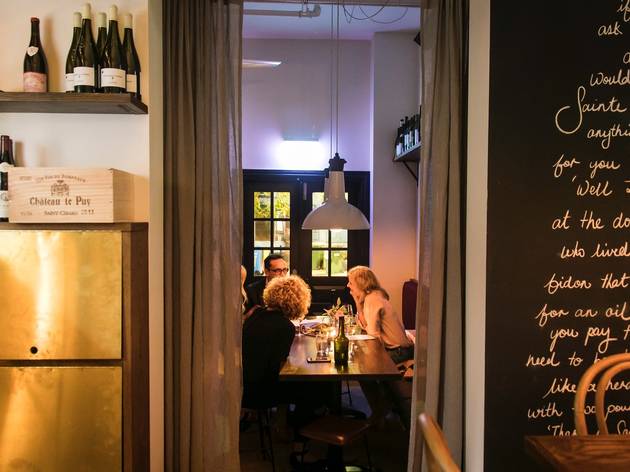 8/15
Photograph: Anna Kucera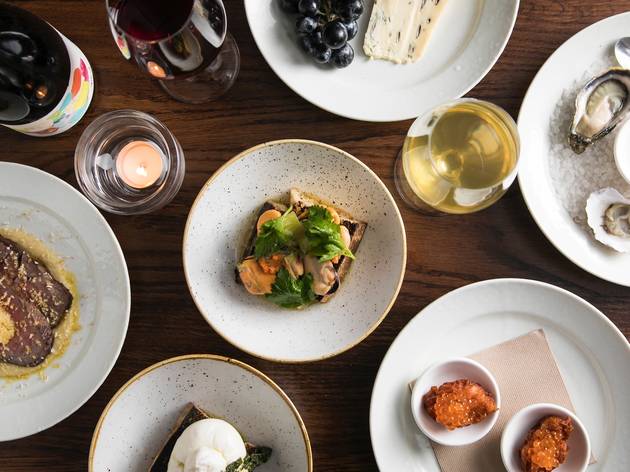 9/15
Photograph: Anna Kucera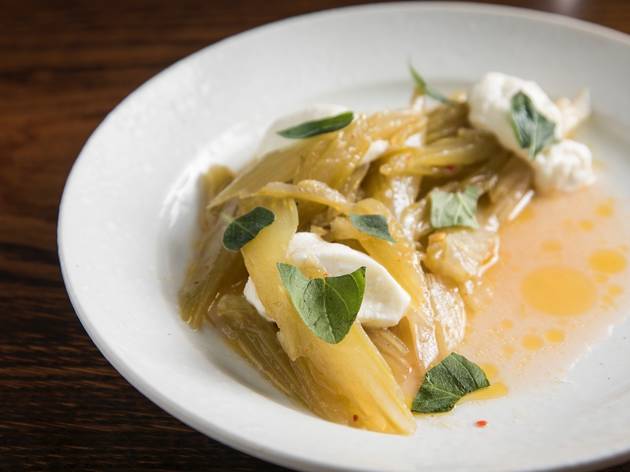 10/15
Photograph: Anna Kucera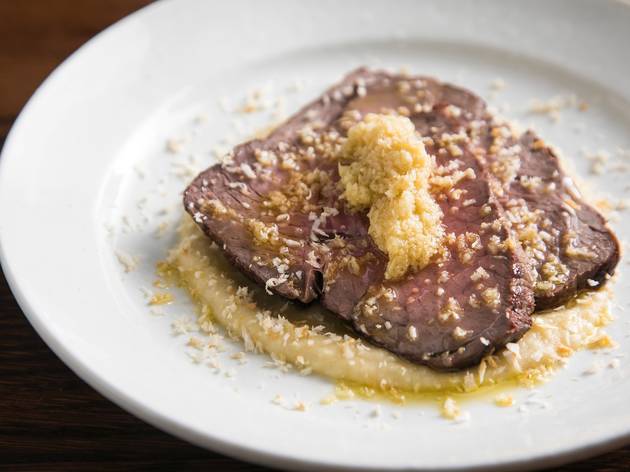 11/15
Photograph: Anna Kucera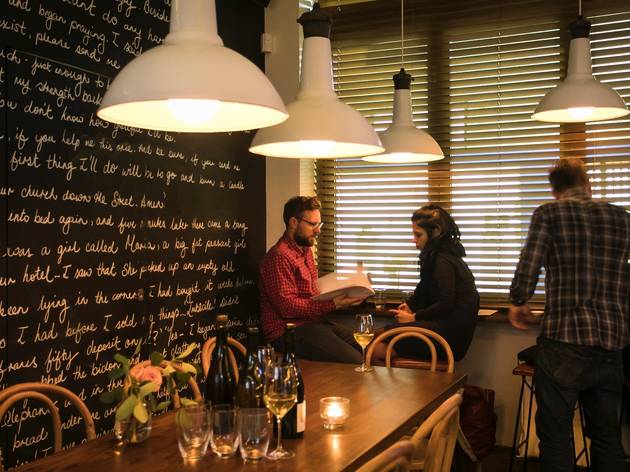 12/15
Photograph: Anna Kucera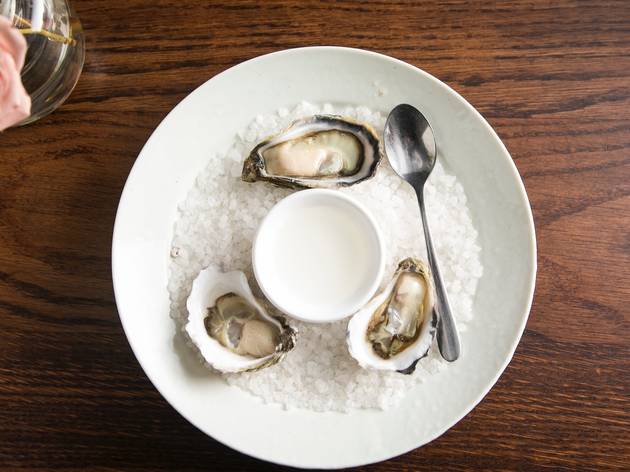 13/15
Photograph: Anna Kucera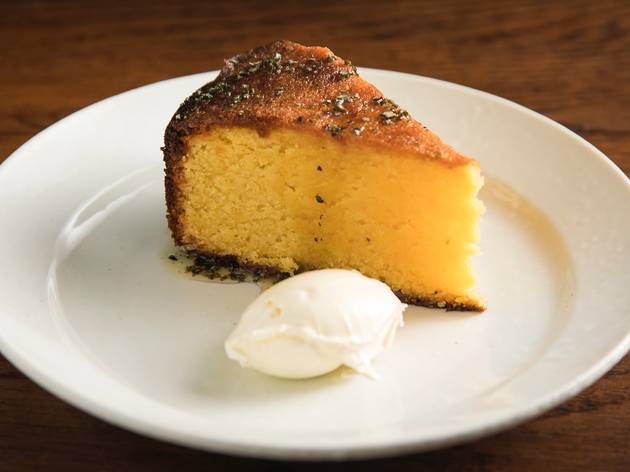 14/15
Photograph: Anna Kucera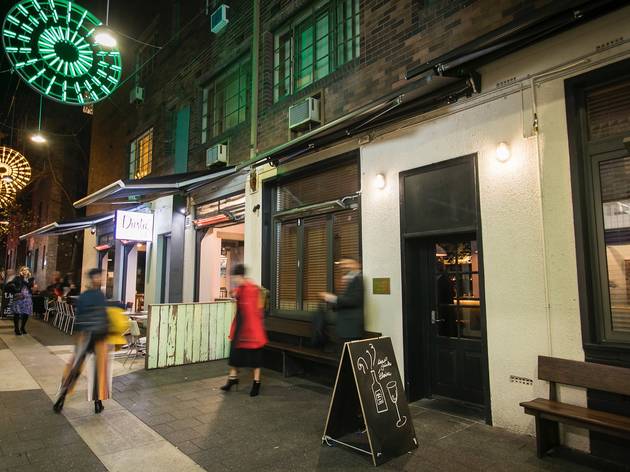 15/15
Photograph: Anna Kucera
Your prayers for another great wine bar in Potts Point have been answered
We've all been there – so hungry that you'll offer your shoes, your bank balance or even your first born for a little snack and something to drink. And Dear Sainte Eloise gets it. Hell, they've named the new Potts Point wine bar for that moment of blood sugar crisis when George Orwell, while Down and Out in Paris and London, prayed to what he thought was a saint for a little supper.
Luckily for you and your progeny, all you need is cash, and the makings of a perfect evening will wend their way to your wooden table top over the course of a very enjoyable few hours in this classically styled perch. It used to be Waterman's Lobster Co but they've stripped out every last vestige of the American coast.
Start with the wine. They've packed a whole lot of really excellent grape juice into a pretty compact spot by installing wine racks that extend down from the ceiling to door height. Contained in their metal crosshairs are big, expensive drops; nicer than average drinkers; and everyday smashables, a surprising number of which come in under $60, with a good handful under $50. But you'll need to get them by the glass for the full wine safari experience.
They love riesling here, so you could kick things off with a rich oaky Dhron Hofberg Feinherb number from Mosel in Germany that almost has a calvados flavour to it, but with an acidic architrave to raise it up above the sweetness. Or maybe a Brash Higgins 'Nymph' will court you with its introductory hay and honey aroma that gives way to a bright brassiness. Don't drink? They do a longneck of non-alcoholic apple cider that's priced like wine at $42 a bottle.
Wine bars, in the great European tradition, are as much restaurants as bars, and here is no exception – they are bussing some shockingly delicious bites out of their compact kitchen. Oysters – plump, briny and in season – get a fresh sparkle from fermented horseradish water. It's less sharp than lemon juice and doesn't overwhelm the subtle estuary flavours of the bivalves like a mignonette does. Stay with shellfish and order the mussels on toast. They're packing an insistent smokiness onto the rafts of charred bread with a perfect dice of carrot and onion and a smoky broth that soaks through the lot.
The roe boats are both an excellent pun and an adorable tiny hash brown topped with salmon roe so that it goes crunch, squish and brine when you bite down. It's no small feat to make celery a star, but here the hearts are cooked in seasoned water until they're softer than a cashmere sweater, and partnered with bronzed onions, the twang of fresh goat's cheese and a medicinal sharpness from fresh marjoram leaves. If you were looking for a foil for the roast pork, this is not the vegetable for the job – it's rich and silky in its own right.
However, nothing should stop you ordering those fine slices of juicy pork on a sweet relief of pickled peaches spiked with mustard seeds and macerated grapes cooked in white wine, plus crackling. This is not the kind of dish that weighs you down until you have to tap out for the evening – the tender meat may as well waft onto your fork before hitting your sweet, savoury and fatty tastebuds with a fairy's touch.
Dessert offers simple, farmhouse pleasures like a polenta cake soaked in syrup and sprinkled with dry rosemary, or an extra creamy slice of the Shadow's of Blue cheese. At this point it won't really matter what you order, you're just trying to spin out your evening for as long as possible. That's what a good wine bar does to you. Thank you Sainte Eloise.
Venue name:
Dear Sainte Éloise
Address:
5/29 Orwell St
Potts Point
2011

Opening hours:
Tue-Thu 5pm-midnight; Fri-Sat noon-midnight; Sun noon-6pm.
You may be interested in: