Dove and Olive Craft Beer Fight Club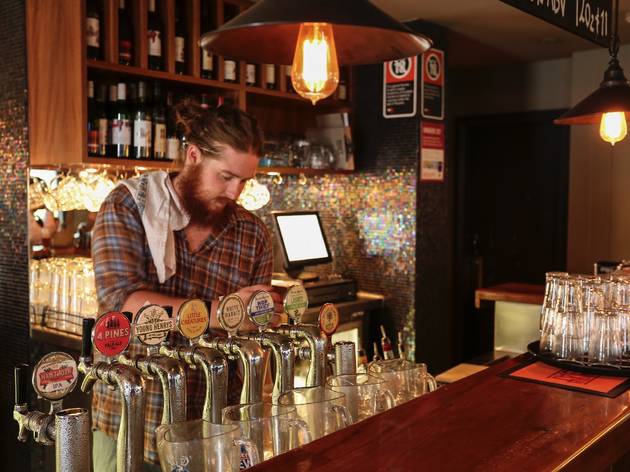 Time Out says
The brewer knockout returns
The first rule of Craft Beer Fight Club is you don't talk about Craft Beer Fight Club (because you are too busy drinking craft beer).
Dove and Olive on Devonshire Street, Surry Hills will be pitting brewers against each other to battle it out for the 2017 title. Brewers will present their beers with the winner decided by public vote. Along the way there are giveaways, a beer label design competition and a whole lot of beery banter. Four rounds will see local brewers going head-to-head, culminating in a grand final showdown.
The first round on Wednesday June 7 will see Young Henrys go up against Grifter with the two Newtown breweries sizing up the best small batch, limited release brew. Your $20 ticket will include four middies (upgrade to schooners for $30).
Round 2 on Wednesday July 19 will feature Willie the Boatman vs Batch. Brewers are yet to be announced for rounds three (Wed Aug 23) and four (Wed Sep 27).
The grand final happens during Sydney Craft Beer Week on Sunday October 29 with the four finalists competing for a permanent tap as Beer of the Month and the Golden Growler Award.
Details
Users say