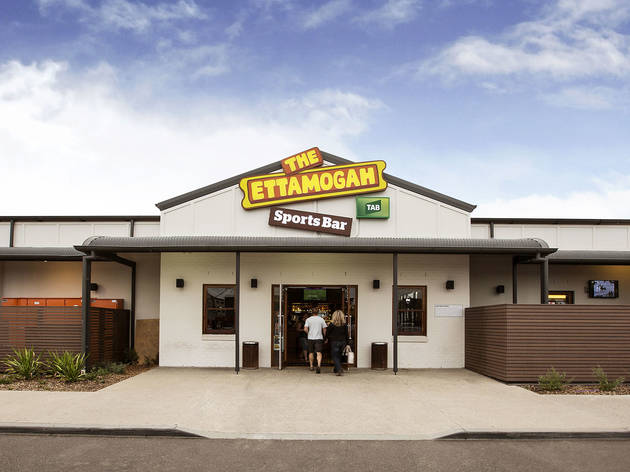 1/6
Photograph: Supplied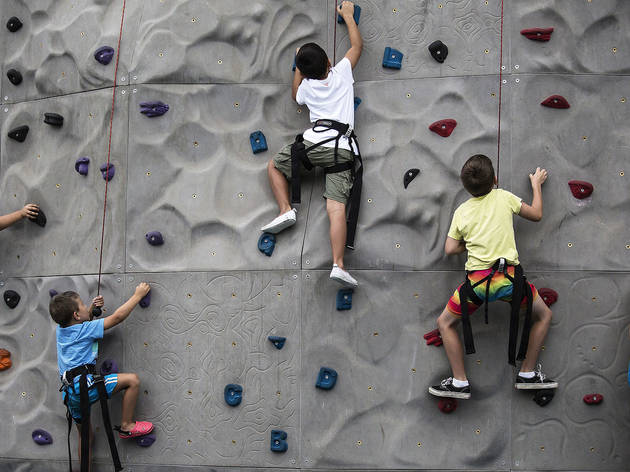 2/6
Photograph: Supplied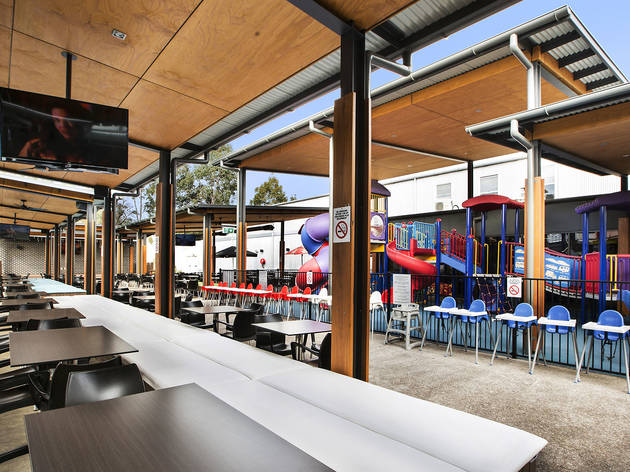 3/6
Photograph: Supplied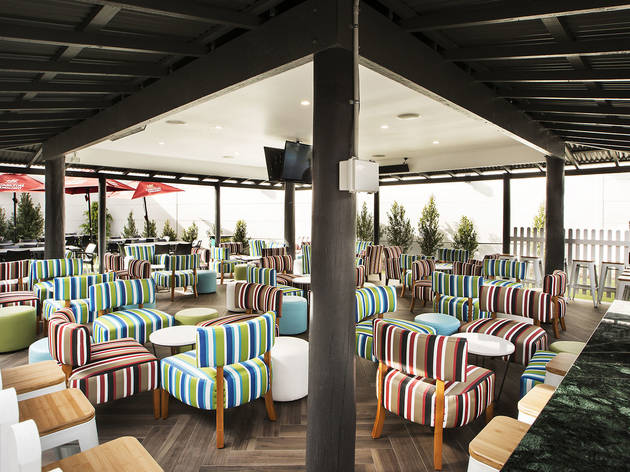 4/6
Photograph: Supplied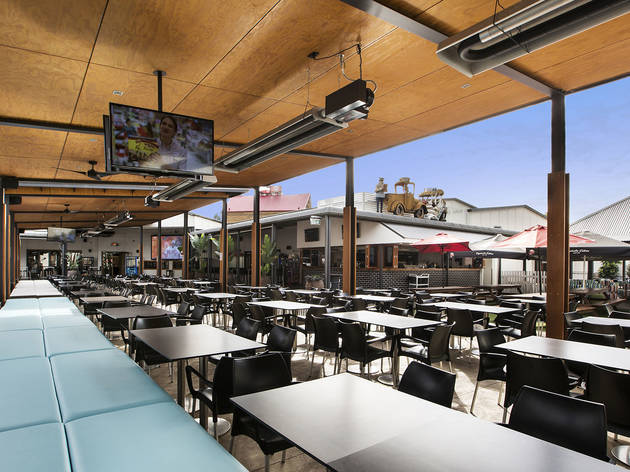 5/6
Photograph: Supplied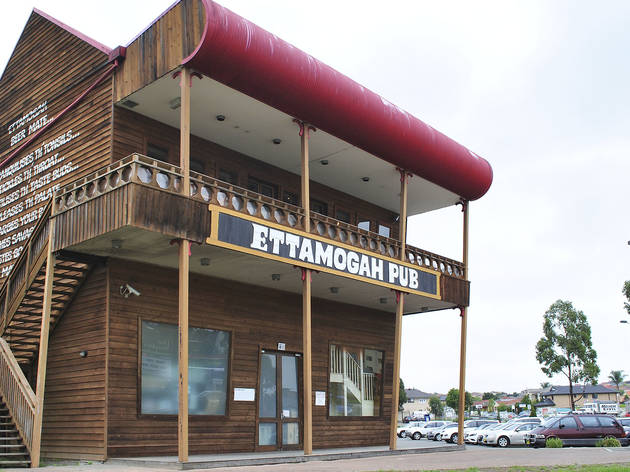 6/6
Photograph: Supplied
Time Out says
How many pubs do you know that feature a rock climbing wall?
The Australasian Post was a weekly pictorial magazine that ran from 1946 to 2002, (in)famous for having a bikini girl on the cover and racy content within. The Ettamogah Pub was a cartoon strip by Ken Maynard published in the Post from 1959 that celebrated the (now hopelessly outdated) Aussie virtues of beer drinkin' and larrikin good times.
The iconic Ettamogah, which swells like the beer belly of an outback ocker, spawned a chain of establishments built in its architecturally improbable image. There are currently Ettamogahs in Albury, NSW, Cunerdin, WA, and, since 2003, on the side of Windsor Road in Kellyville – part of the Hills' District's megapub strip.
This Ettamogah Hotel complex is more theme park than pub. The tacky main building houses a function room, bar and bistro, and you can spot the odd effigy of a kooky character from the strip around the place. But out the back in the open air, it's a different story. Long tables and banquettes are set up under a series of free-standing roofs. There's a large, fenced-in play gym, reputed to be the largest in the Southern Hemisphere. A small jumping castle operates daily unless it's raining. There are arcade games everywhere, and – the pièce de résistance – a rock climbing wall.
On a Sunday arvo, six children in harnesses are scrambling up this eight-metre high structure while parents who have signed waivers are looking on, not especially anxiously. Operating five days a week, the wall is near the open-air stage, where the likes of Shannon Noll and the Radiators perform on Saturday nights.
An Arcade Room is full of machines from basketball hoop challenges to win-a-Pokémon-toy skill testers. There are so many fun things for kids to do at the Ettamogah, indeed, that they operate on a system of tokens sold from machines. (Fifteen minutes on the rock climbing wall costs five tokens, for instance.)
On weekends, the place is crawling with ankle biters and there are several kids' parties happening simultaneously. Daily activities are held during school holidays ranging from magic shows and Lego parties to something called the 'Slime and Bubbles Show'. Kids eat free on Thursday nights, when they also enjoy free rock climbing.
The Ettamogah won the AHA Award for Best Family Friendly Hotel in NSW a couple of years back, and if by 'family' they mean 'child', then we cannot for any reason in the world argue with that.
Details
Address:
Cnr Merriville & Windsor Rds
Rouse Hill
Sydney
2155

Contact:
Opening hours:
Mon-Sat 10am-1am; Sun 10am-10pm
Best selling Time Out Offers