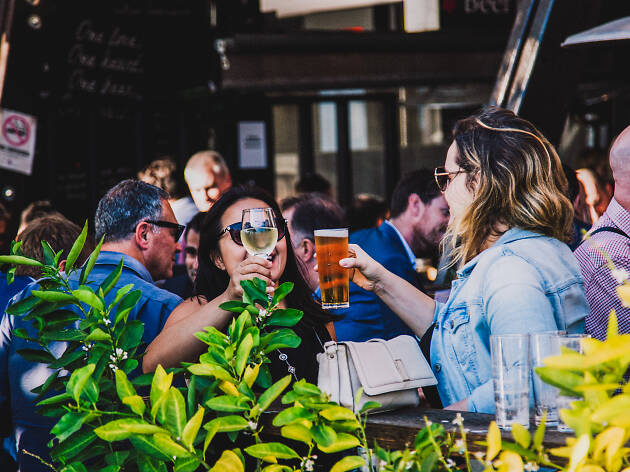 1/4
Photograph: Supplied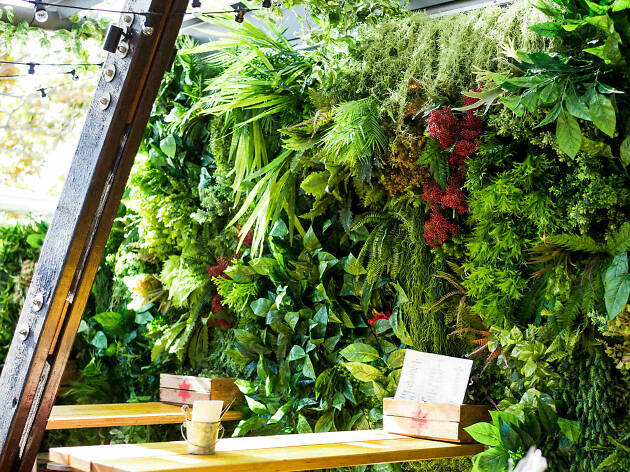 2/4
Photograph: Supplied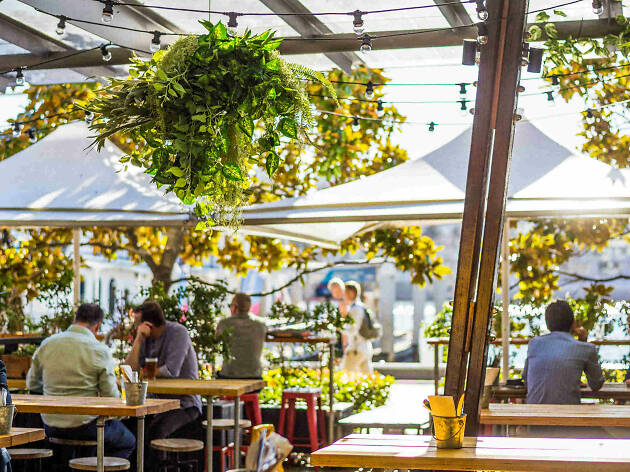 3/4
Photograph: Supplied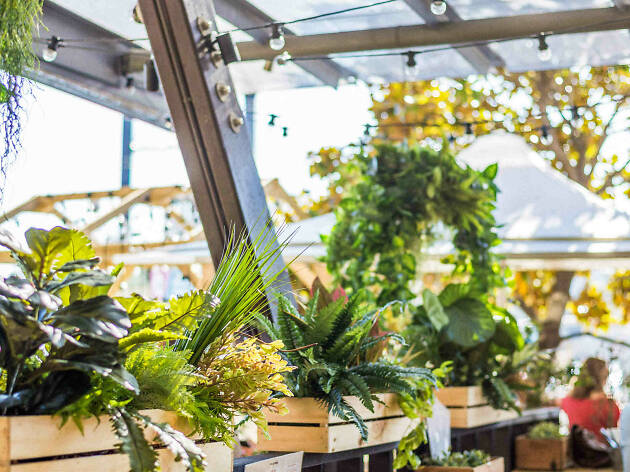 4/4
Photograph: Supplied
Follow these brewmasters to a Beer DeLuxe garden summer sesh
Beer DeLuxe have gotten out the trowels and planted a lush new beer garden just in time for summer arvo drinks
There's only one thing that beats an icy cold brew on a summer afternoon, and that's enjoying it with mates in a green garden paradise. So, to get you just a little closer to that tropical holiday with the crew, Beer DeLuxe have recently given their King Street Wharf location a facelift, creating a temperate forest in their beer garden by the Harbour.
The mini ecosystem features a vertical garden and cascading tropical faves hanging from the roof. Park yourself in some dappled shade and watch the sun fade away while you enjoy a paddle of their best brews paired with a sizzling pair of pizzas or burger combos.
There are more than 20 taps primed for taste tests, plus bottled heaven in the form of ambers, pale ales, wheat beers and barrel-aged Belgium styles. You and your amateur brewer mates can get to know Beer DeLuxe's beer bible among the ferns and fresh new plant walls, and if you've got a few wine lovers in your acquaintance, there's also some fabulous grown-up grape juice to chose from.
For even more value, head to the hop garden every Saturday and Sunday arvo from 3pm for Beer DeLuxe's summer sessions. These generous folk will be pouring whole pints of crisp craft beer for a sweet $8 until quitting time. They'll come from local legends like Young Henrys in Newtown, the Northern Beaches' double-storey warehouse of Modus Operandi Brewing, and brews hailing from Wayward Brewing Co's beer hall.
But what's a weekend sesh without any tunes? Luckily, there'll be a roster of live acoustics strumming through the garden every evening.
Beer DeLuxe keep it pretty chill, so there's no need to stress about a booking. But if you're set on a certain corner of the garden, you certainly can book ahead and impress your friends with those organisational skills.
Best selling Time Out Offers