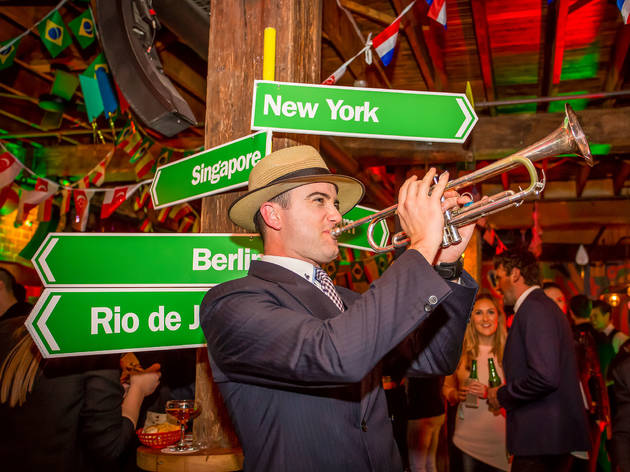 1/13
Photograph: Anna Kucera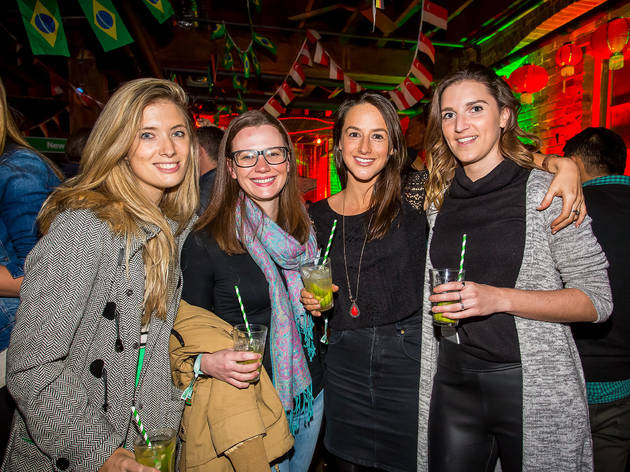 2/13
Photograph: Anna Kucera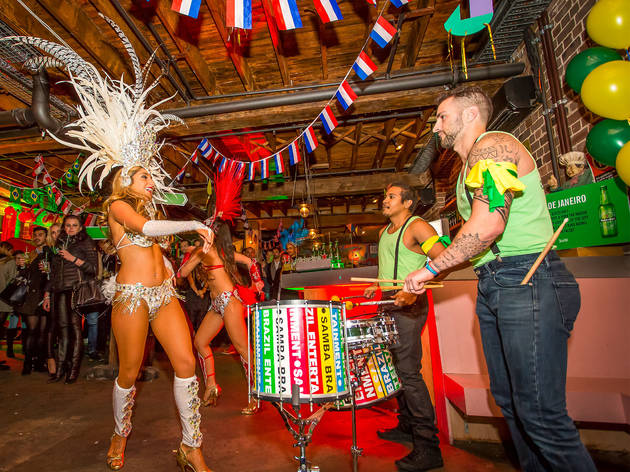 3/13
Photograph: Anna Kucera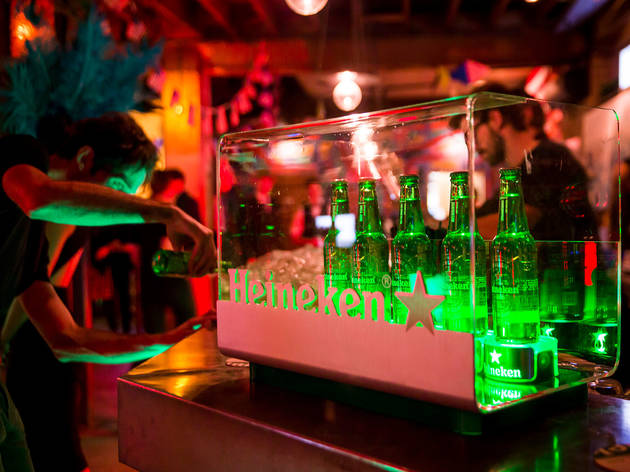 4/13
Photograph: Anna Kucera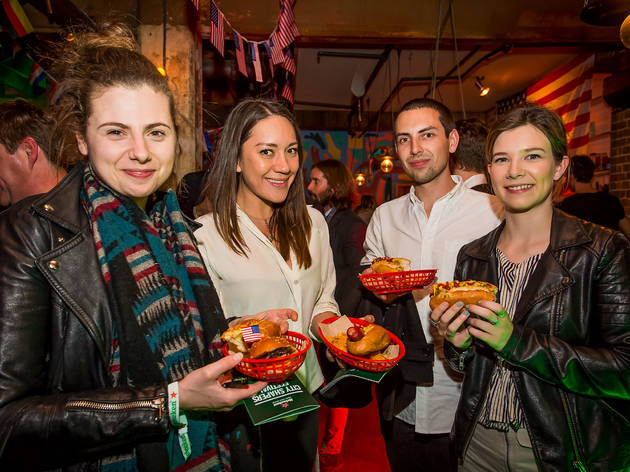 5/13
Photograph: Anna Kucera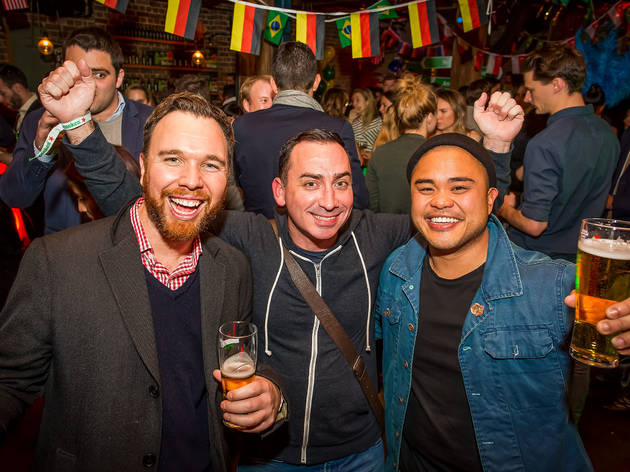 6/13
Photograph: Anna Kucera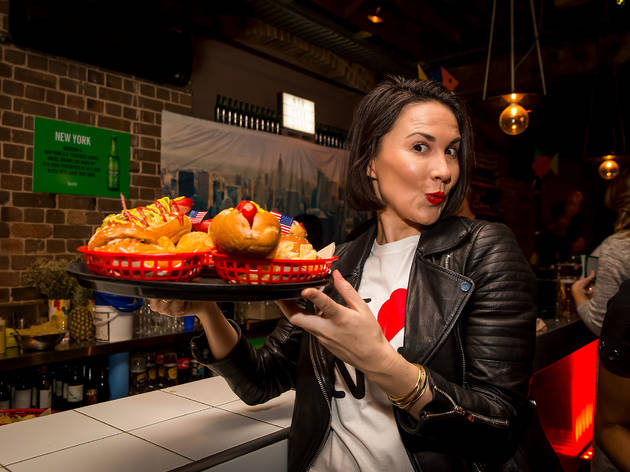 7/13
Photograph: Anna Kucera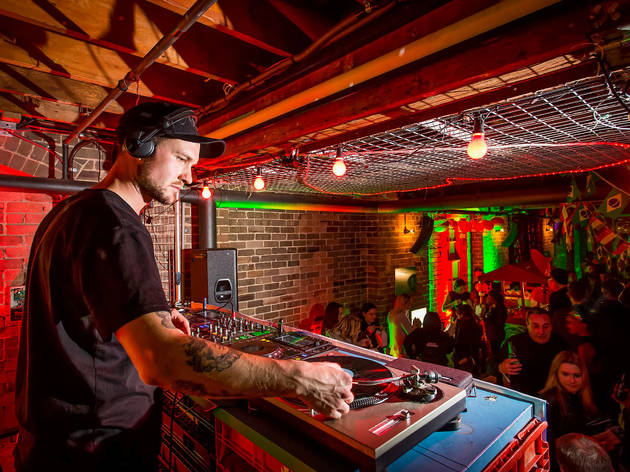 8/13
Photograph: Anna Kucera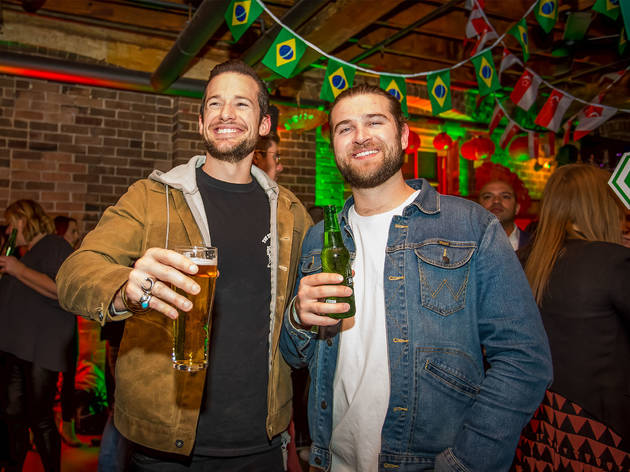 9/13
Photograph: Anna Kucera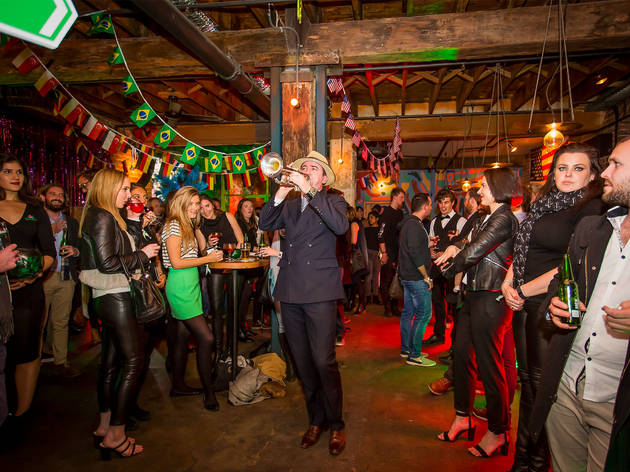 10/13
Photograph: Anna Kucera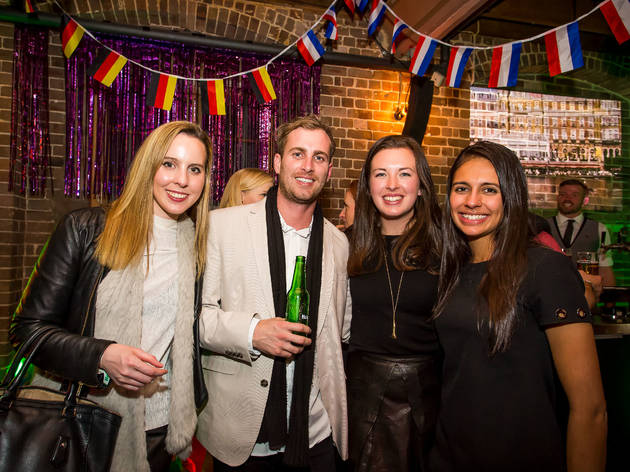 11/13
Photograph: Anna Kucera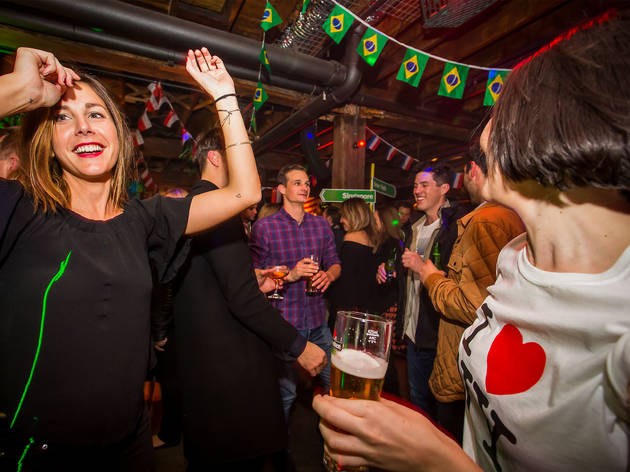 12/13
Photograph: Anna Kucera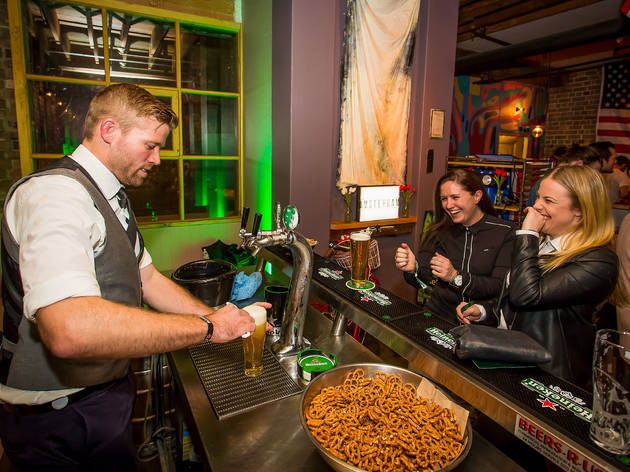 13/13
Photograph: Anna Kucera
Heineken City Shapers Festival Sydney
Heineken turned Freda's into a micro-festival of cities
We all dream of a whirlwind holiday, but the realities of jetlag and airport lounges are not always as romantic as you imagine them to be, which is why on Wednesday night Heineken treated special guests to a round-the-world experience that didn't require passports.
Hosted by Freda's, Chippendale's beloved party bar, guests were greeted by samba dancers and live percussionists before heading inside to experience a little taste of the world's greatest cities, from Amsterdam (home of Heineken) to New York, Singapore, Rio De Janeiro and Berlin.
First stop was Singapore where guests were treated to a cold, crisp Heineken and a box of freshly cooked Singapore noodles packed with juicy prawns and chicken. The next station was channeling Amsterdam with local Draught Ambassador Callum teaching guests about the art of a perfectly poured Heineken. Over at the New York corner, guests got to sample beef sliders and hot dogs, treat their ears to the soulful sounds of some live trumpet while enjoying a Manhattan made by the Freda's crew.
Adding some tropical vibes into a wintry evening in Sydney, the Rio stand's samba dancers helped amp up the party vibes for a visit to Berlin, where a DJ was pumping the party tracks.
Because you always come home from a holiday with presents there was also a competition on the night to win two Heineken gift packs. All guests needed to do was answer the five questions displayed on the walls and hand their form to our friendly Time Out crew.
Sure, we'd all love to take six weeks off and go round the world like we're still at uni, but for a night out with the heart of a holiday, the Heineken City Shapers Festival at Freda's hit the spot with a taste of the world's great cities.
Get a taste of the Heineken City Shapers Festival Sydney:
Best selling Time Out Offers