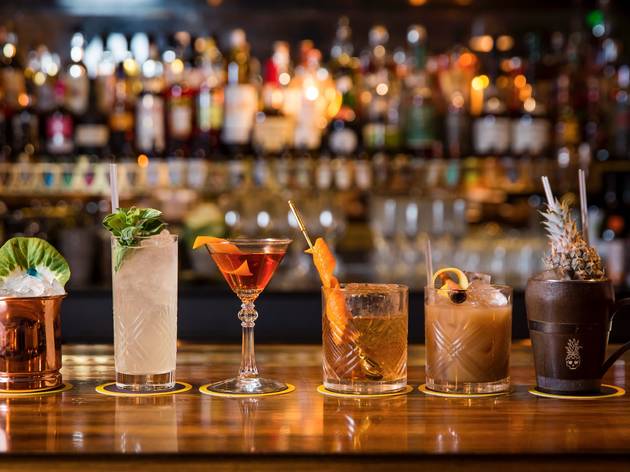 1/14
Photograph: Anna Kucera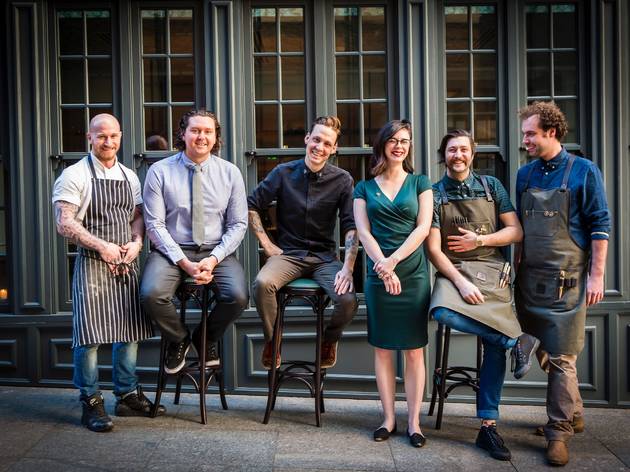 2/14
Photograph: Anna Kucera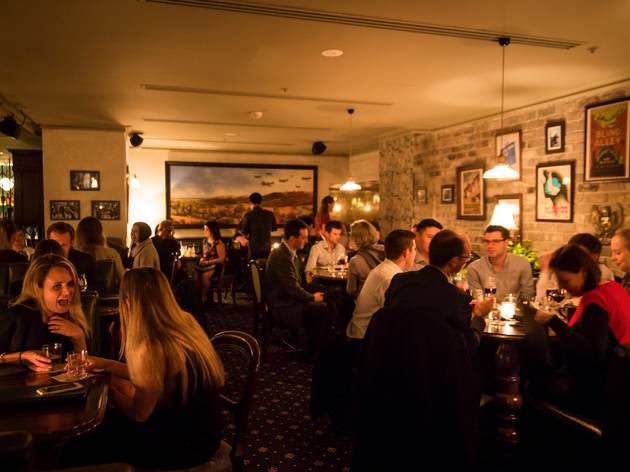 3/14
Photograph: Anna Kucera
4/14
Photograph: Anna Kucera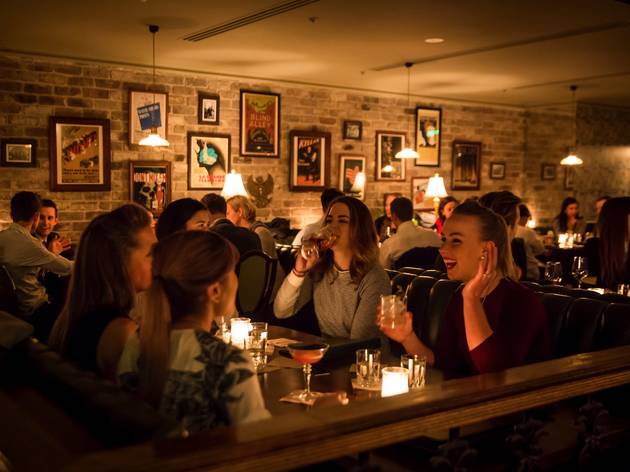 5/14
Photograph: Anna Kucera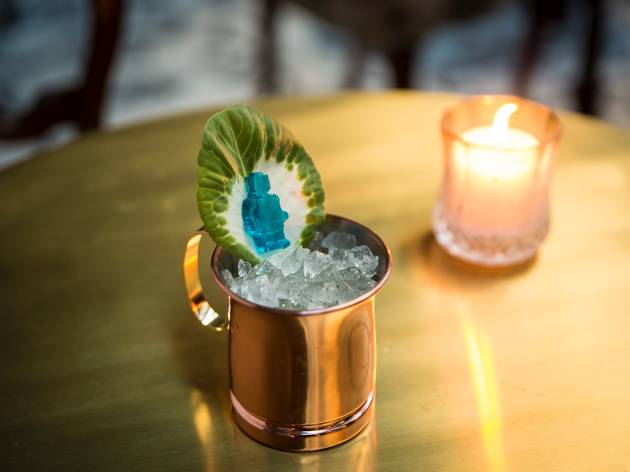 6/14
Photograph: Anna Kucera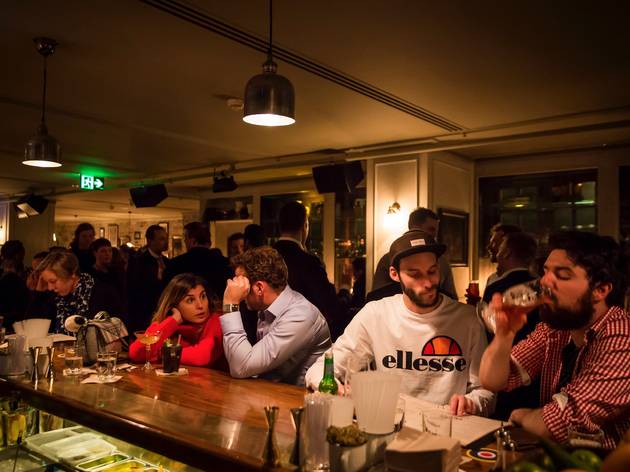 7/14
Photograph: Anna Kucera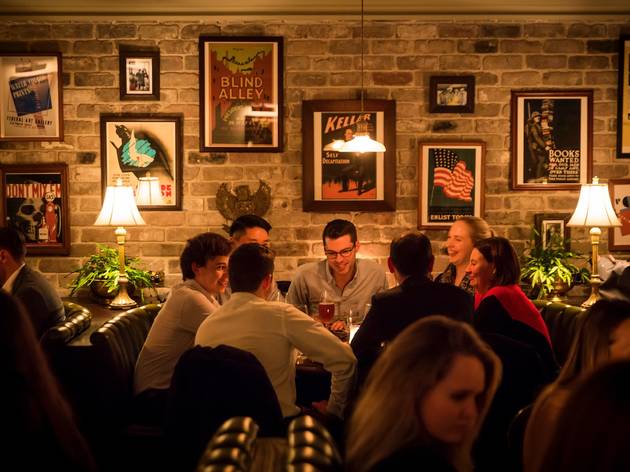 8/14
Photograph: Anna Kucera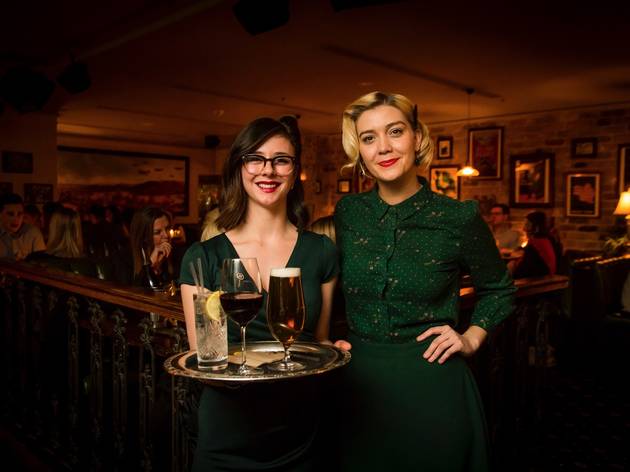 9/14
Photograph: Anna Kucera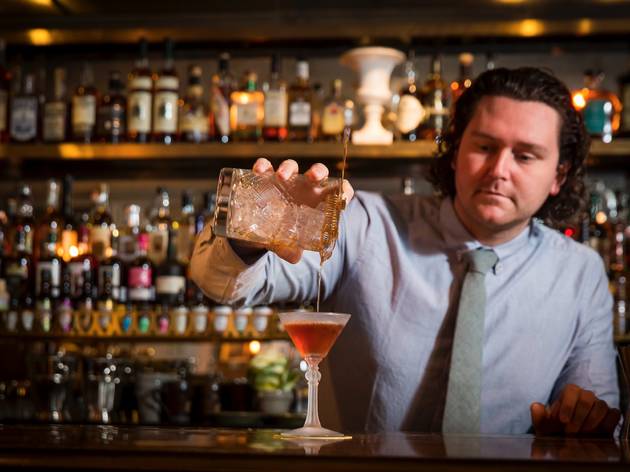 10/14
Photograph: Anna Kucera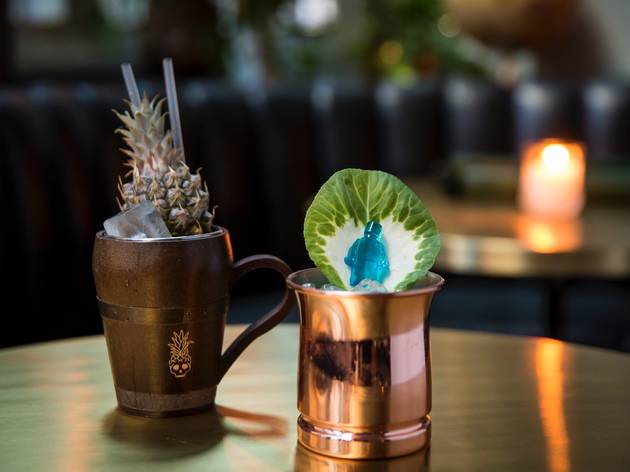 11/14
Photograph: Anna Kucera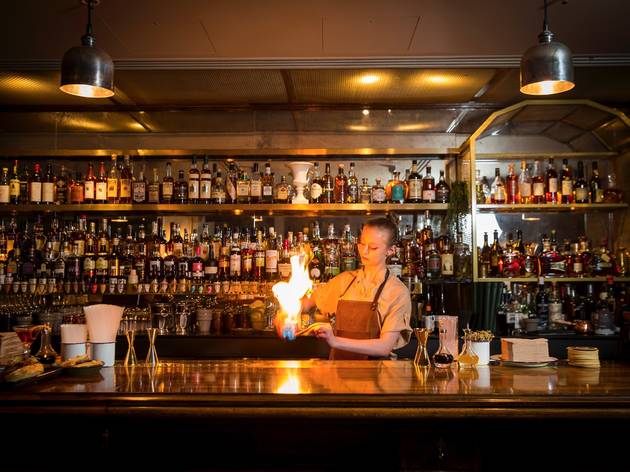 12/14
Photograph: Anna Kucera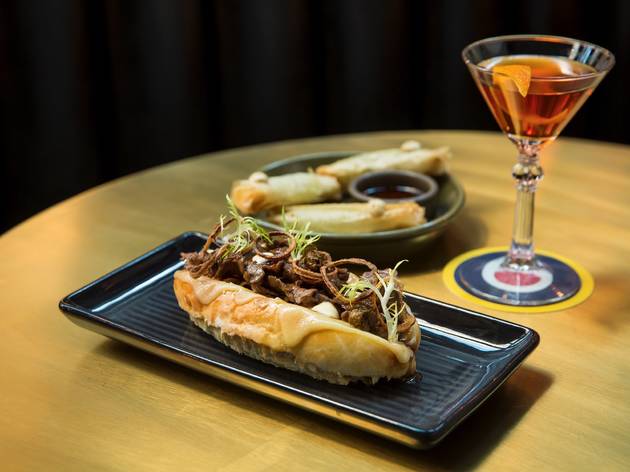 13/14
Photograph: Anna Kucera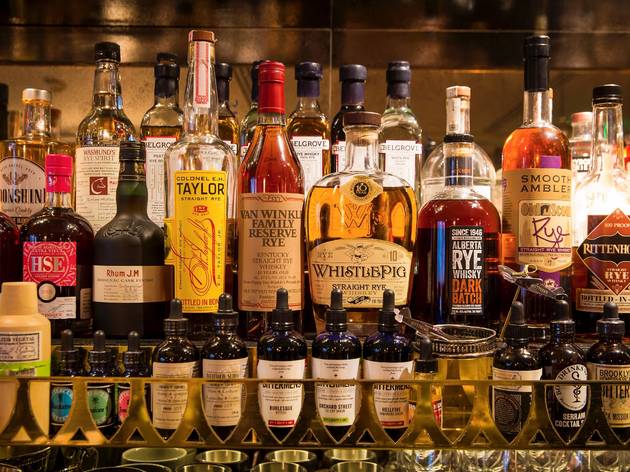 14/14
Photograph: Anna Kucera
Time Out says
Why has it taken so long for a cocktail bar this good to open at this end of town?
We're not surprised that a kickass cocktail bar has opened up in the heart of the legal and financial business district – we're surprised it has taken this long. But a bar like Kittyhawk is worth waiting for. It's the latest venture from the crack team you know and love from Lobo Plantation – guests are in very good hands here.
The bar is on the former site of the old Bull and Bear, which was channelling serious Wall Street vibes, but Kittyhawk is from another time and place entirely. Broadly speaking, the design is inspired by Liberation Day in Paris (August 25, 1944), and, more specifically, by the Rum and Rye cocktail that is at the very top of their list. And it deserves its lauded position. We let the bartenders choose the spirit mix and are presented with a cocktail that tastes of soft caramel with a whisper of orange. It's boozy as hell but you'll hardly notice over the smooth, dried fruit flavours in both the Pike Creek rye and the Dos Maderas 5+5, both of which have been aged in sherry casks.
The number of dark spirits on the back bar is staggering, and right now they're sitting on a cool 137 bottles of bitters (including one that tastes like gumbo) but they're not snobbish about their drinks. For a cocktail bar they pour a shed-load of the Victorian pale ale from Bastard Son, and they don't miss a beat when your order is 'Bacardi and Coke'. We consider these signs of a good host. Similarly, the three-word descriptors of the cocktails and wines on the list to help people navigate by keyword.
You'd be a fool not explore the cocktail list while you're here. If you're a fan of something sweet and herbal you want the Chest Candy Cobbler made with vermouth, dry sherry, lemon juice and oregano syrup. Order it less sweet for extra refreshment. And don't leave without a Rye Gram. They're as fond of an open flame here as they are at Lobo and so cinnamon sticks get a good scorching before being added to a mix of spiced rye, coconut stout, lemon juice and a gomme sugar syrup. It tastes tropical and wintery at the same time and we want to get back on the ride immediately after we finish.
This isn't one of those bar-restaurant hybrids, but you can eat here, and since they've gone to all the effort of getting hot béchamel inside a flaky, crisp pastry straw, it'd be rude not to. You dip the straw in a beef broth and the result is onion soup in canapé form. Do not skip the steak Swiss. They're packing some of the most flavoursome skirt steak in town into a dense little torpedo bun lined in melted Swiss cheese with mayo and fried crunchy bits on top. This is bar food at its best.
You're really going to like Kittyhawk. It's got that old-world luxury vibe that means you feel right at home in your tailored work wear, and clearly the nearby firms have already gotten the memo – from 5.30 to 7.30 pm the place is rammed. We reckon a space at the bar with no seating might make ordering easier during the rush, but by 8 things settle into a stable rhythm, which is good because once you're in it's very hard to leave.
This is exactly the sort of place you want to go when you're finally liberated from your inbox at the end of the day, and the knowledge that gracious service, ace drinks and a little steak sandwich are waiting for you makes leaving the office on time that much sweeter.
---
Details
Address:
16 Phillip Ln
Sydney
Sydney
2000

Contact:
Opening hours:
Mon-Wed 3pm-midnight; Thu noon-midnight; Fri noon-midnight; Sat 4pm-midnight
Users say