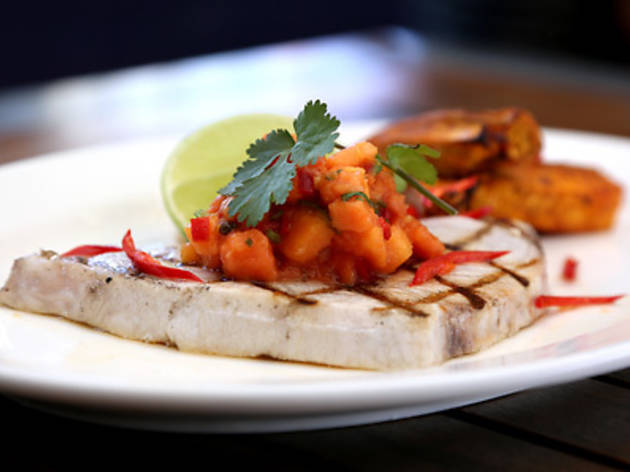 1/11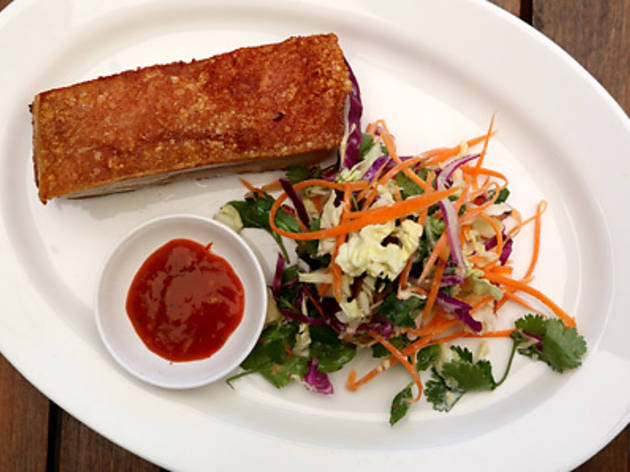 2/11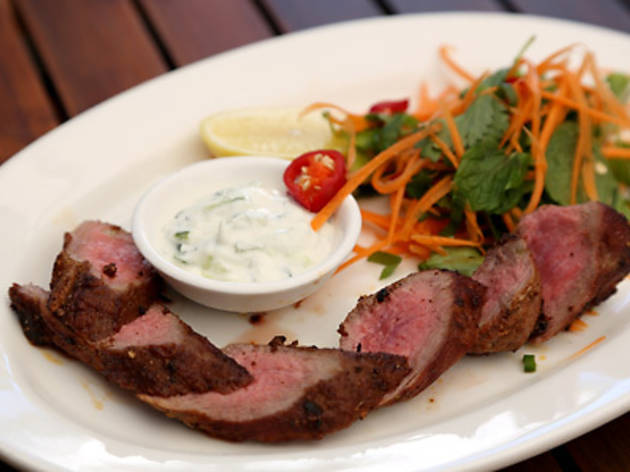 3/11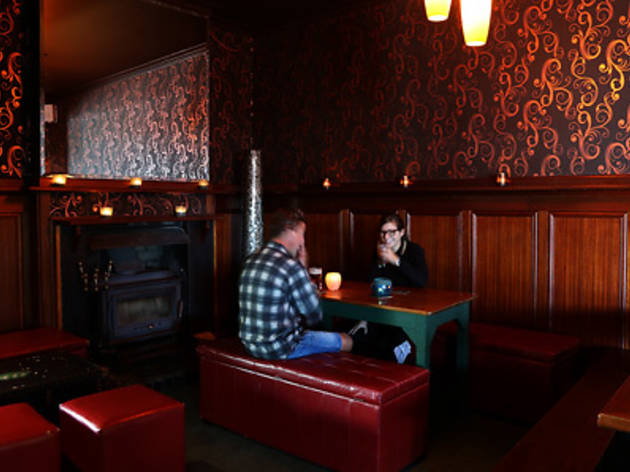 4/11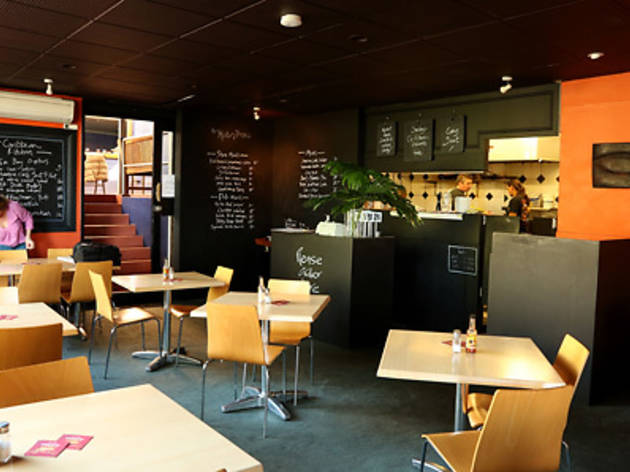 5/11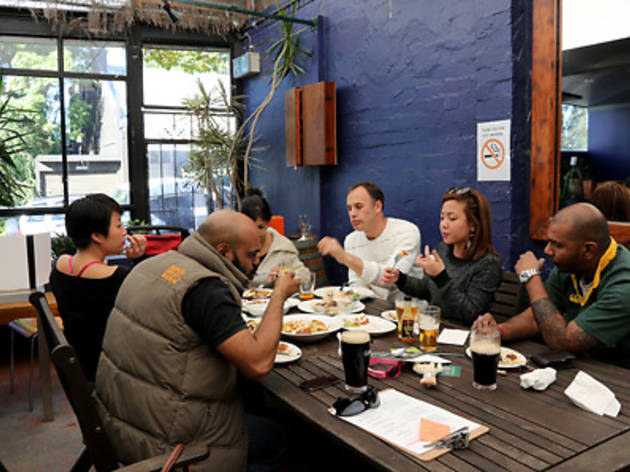 6/11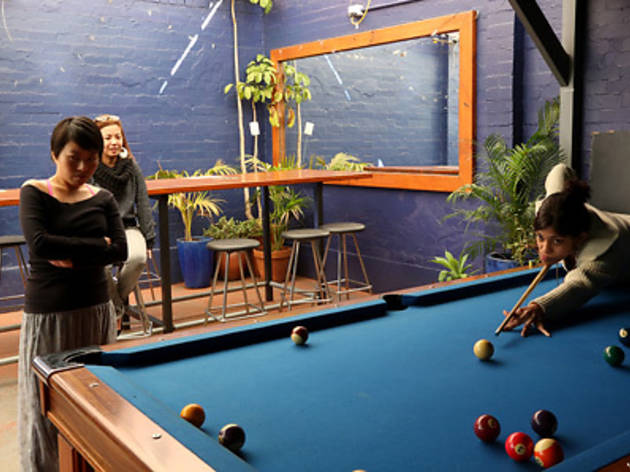 7/11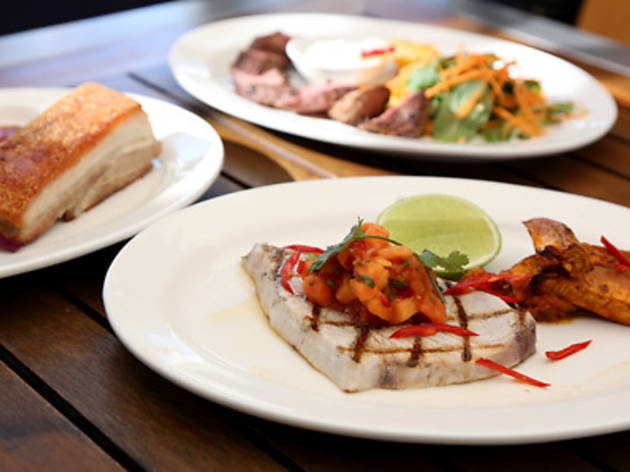 8/11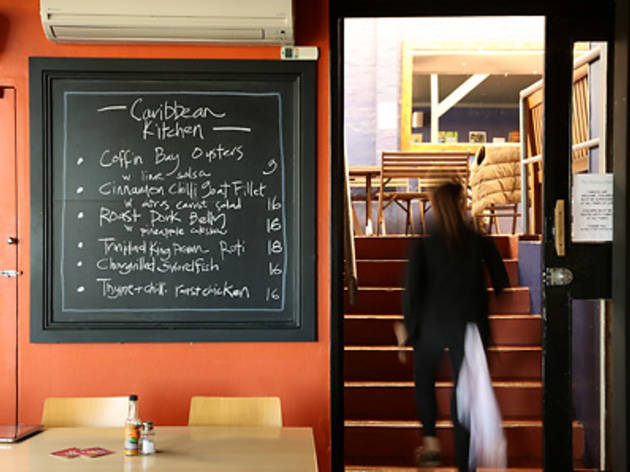 9/11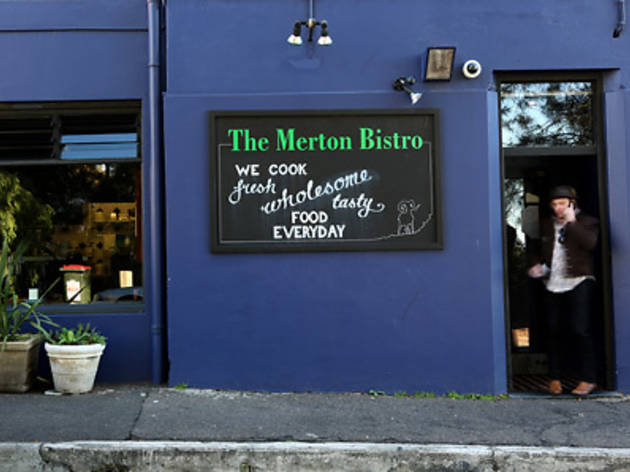 10/11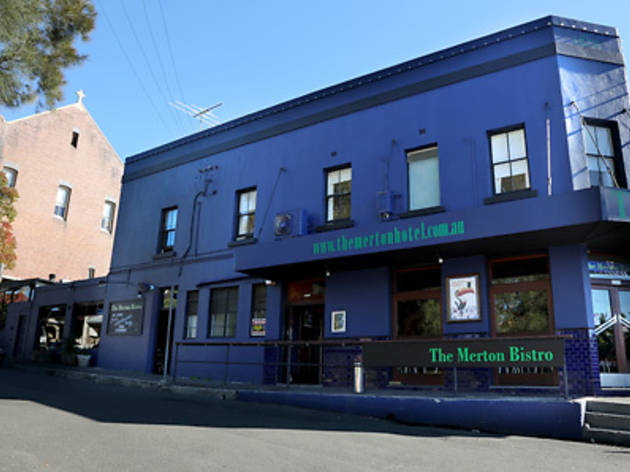 11/11
A lesser known local's haunt, the Merton is blissfully pokie free and does a Caribbean feast every Sunday
When it comes to pub dining in Sydney, your choices are usually Thai, pan-American, country-style-slab-of-meat and potatoes-one-of-two-ways, or too-crippingly-expensive-for-a-casual-meal fancy pub fare. So it's a nice change of pace from the standard schnit-fight to see Rozelle's Merton Hotel offering something different. On Sunday afternoons the menu is taken over by the Caribbean Feast.
Two crisp twenties (with a bit of change) gets you plenty of food for two, and lots of action on your plate. The Jamaican goat curry is rich and fragrant with a yoghurt raita on the side, though some of the pieces of goat verge on the meat-slab side of things, and smaller cuts might be friendlier on the fork. The allusions to Indian cuisine continue with the Trinidad roti, which sees curried chicken and buttery-soft sweet potato wrapped in flat bread and grilled for nicely crisp edges.
A palate refresher comes in the form of the Caribbean prawn, chilli and avocado salad, with pieces of fresh lime for bite. Due warning: if zest is not your thing, the small hunks of lime with their skin still on can come as a surprise. The tender, spicy jerk pork, however, is easily the stand-out of the day.
The bistro area out the back of the Merton is a great place to eat without the chime of pokies and the pub's Irish roots mean you can expect a perfectly poured Guinness. The only point where the chilled vibe could do with a bit of pep is in the service: it's friendly, but the roll out of meals seems to be on Caribbean time when we visit.
A mixture of tastes and cooking styles, and plenty to eat for a lazy lunch or dinner make the Merton's Caribbean feast perfect for a lazy Sunday. And the best part is the price. At $38 for two, including four shared dishes and a personal plate each of rice and fresh coleslaw, you'd be hard pressed to find this kind of value elsewhere.
Venue name:
Merton Hotel
Contact:
Address:
38 Victoria Road
Rozelle
Sydney
2039

Opening hours:
Caribbean Kitchen all day, until sold out
Price:
$10-$40