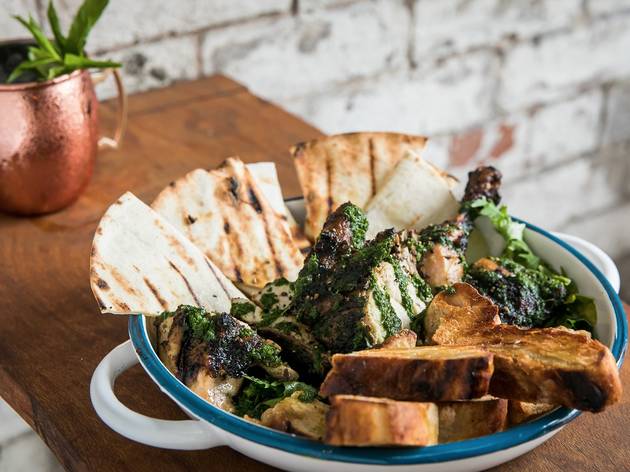 1/20
Photograph: Anna Kucera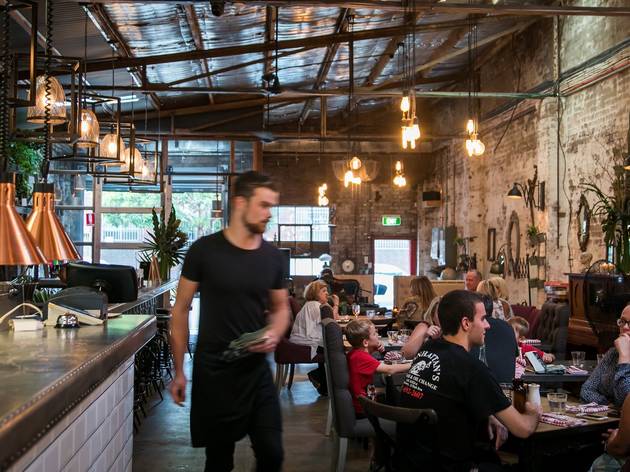 2/20
Photograph: Anna Kucera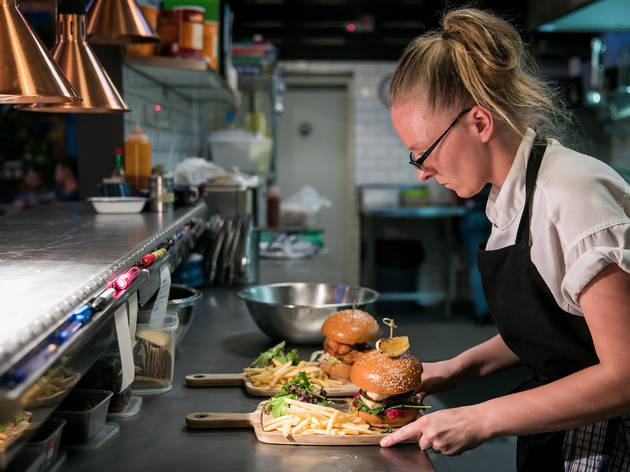 3/20
Photograph: Anna Kucera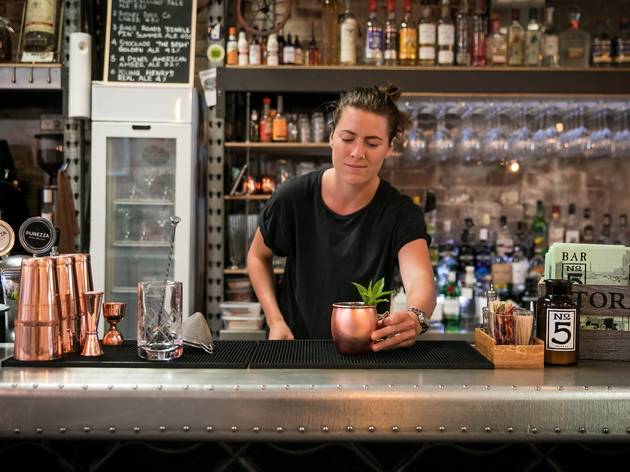 4/20
Photograph: Anna Kucera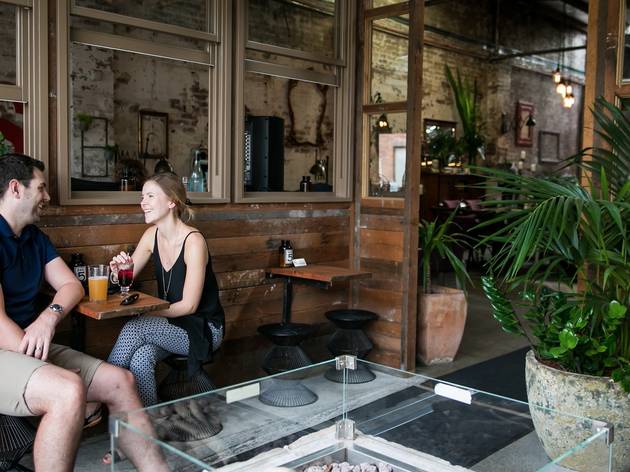 5/20
Photograph: Anna Kucera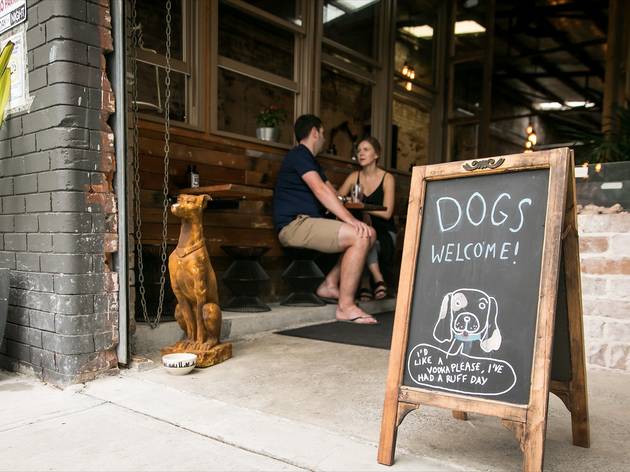 6/20
Photograph: Anna Kucera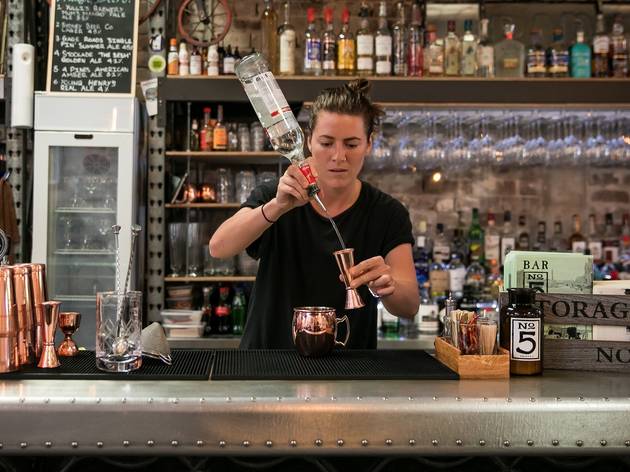 7/20
Photograph: Anna Kucera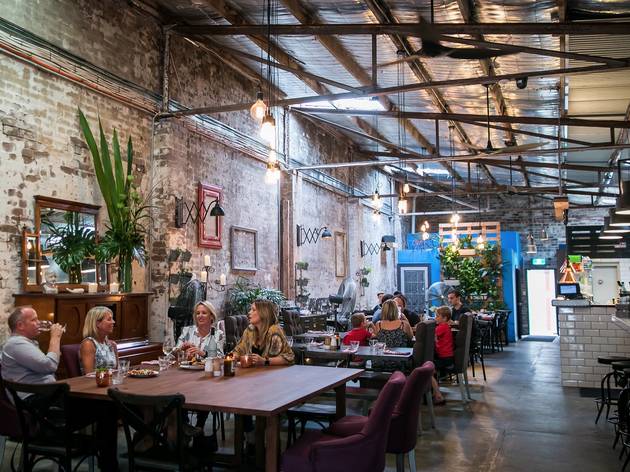 8/20
Photograph: Anna Kucera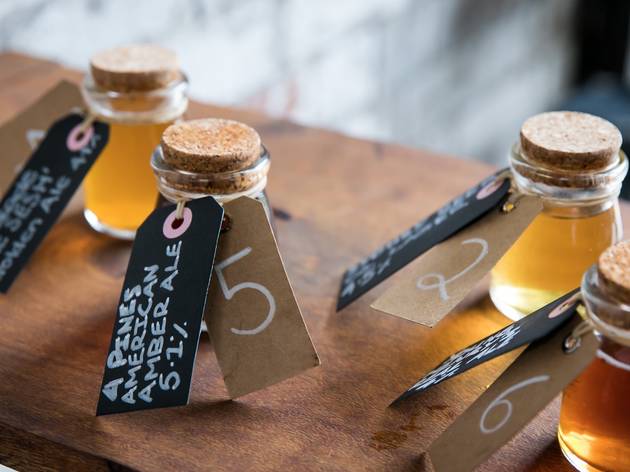 9/20
Photograph: Anna Kucera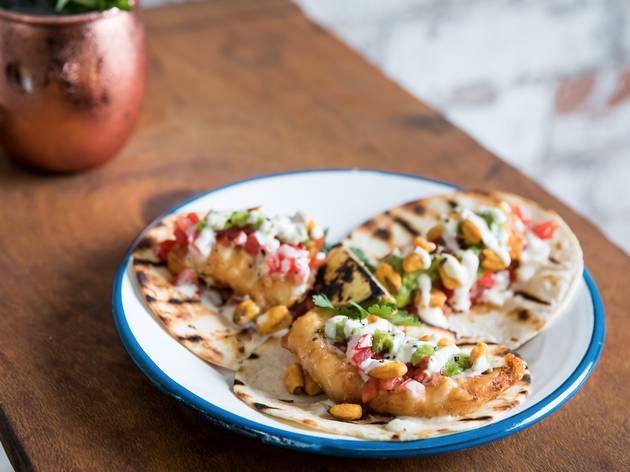 10/20
Photograph: Anna Kucera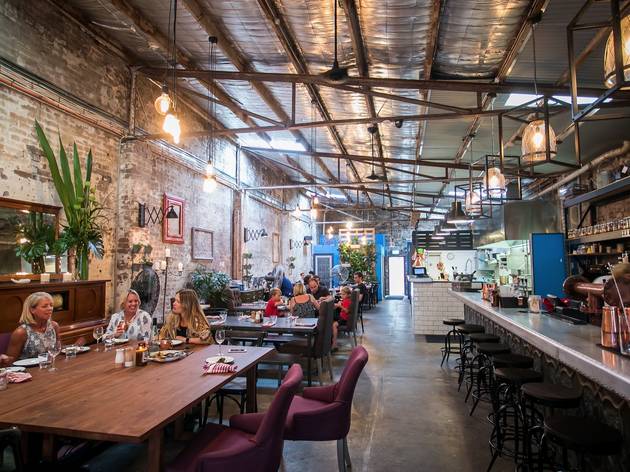 11/20
Photograph: Anna Kucera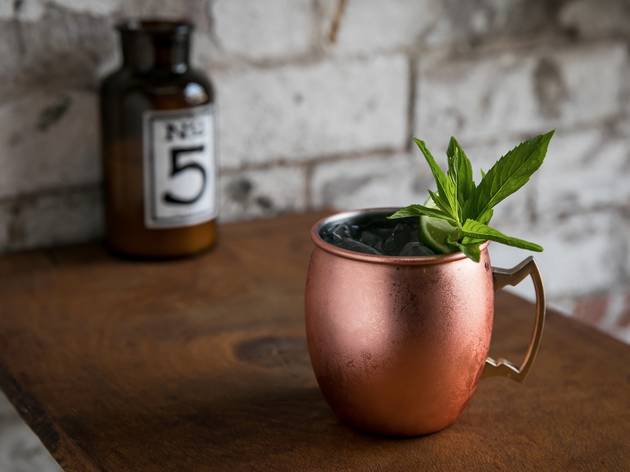 12/20
Photograph: Anna Kucera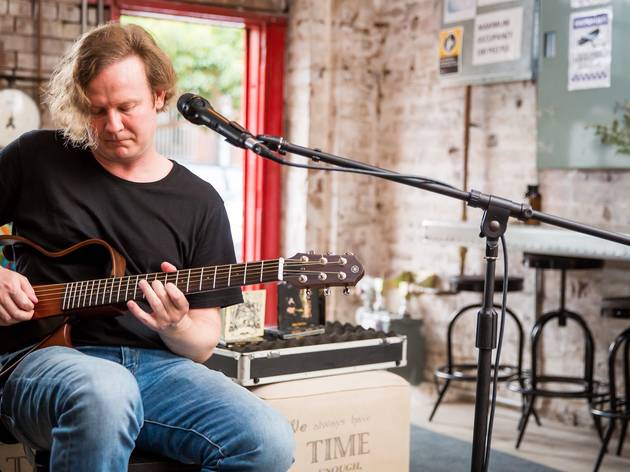 13/20
Photograph: Anna Kucera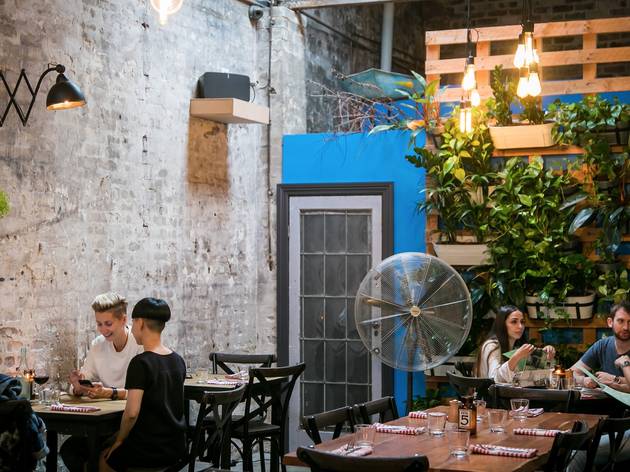 14/20
Photograph: Anna Kucera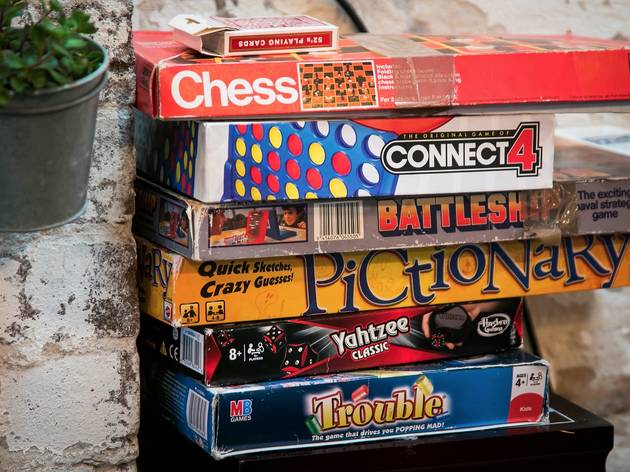 15/20
Photograph: Anna Kucera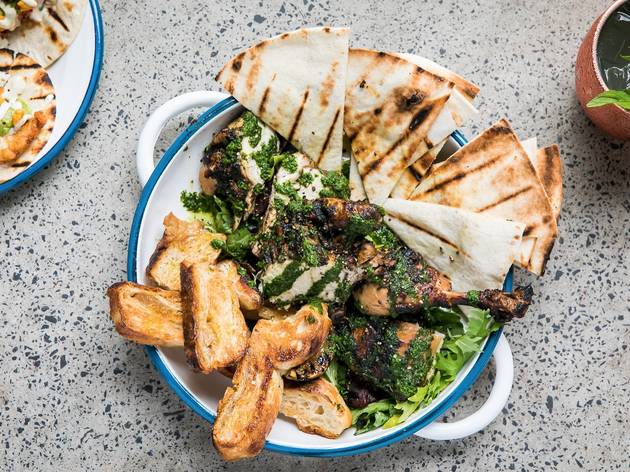 16/20
Photograph: Anna Kucera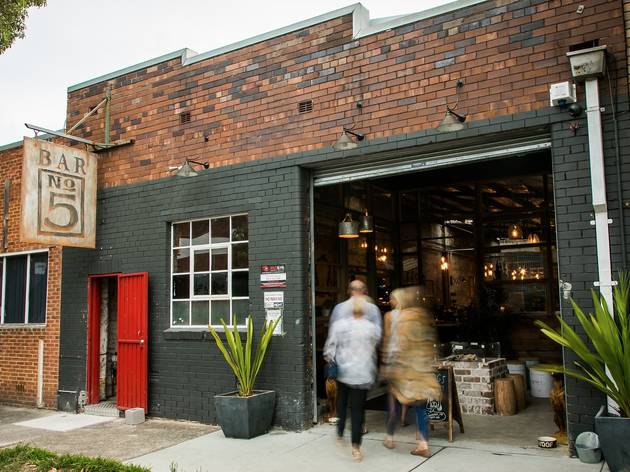 17/20
Photograph: Anna Kucera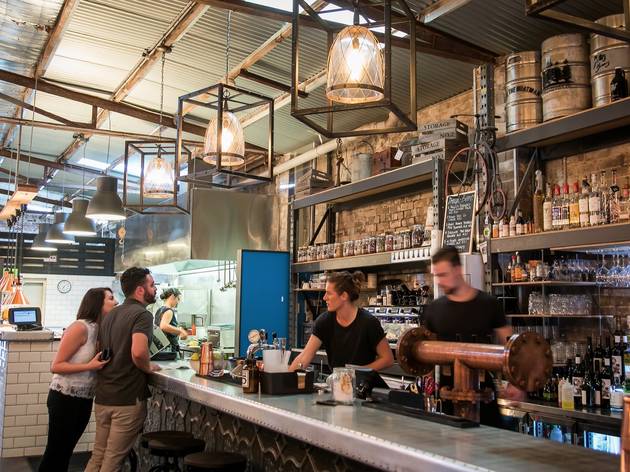 18/20
Photograph: Anna Kucera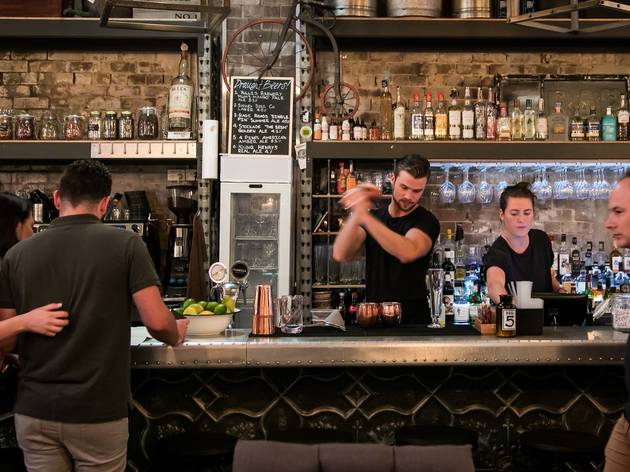 19/20
Photograph: Anna Kucera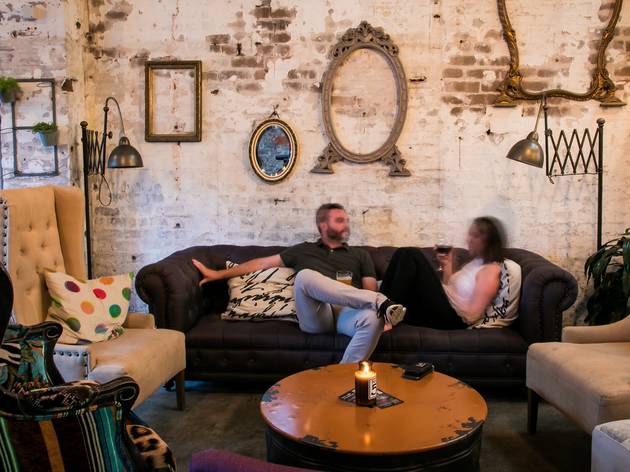 20/20
Photograph: Anna Kucera
Time Out says
[Sponsored] An airy warehouse space in Alexandria is the scene of tasty eats and relaxed Inner South drinks
This warehouse in Alexandria was once a gem polishing factory, but since No 5 Restaurant and Bar moved into the space, they've been polishing the neighbourhood dining experience with sparkling success. The urban respite is taking seasonal produce to the next level with a fresh, creative menu and a killer drinks list.
If you're making this your post-work, casual catch-up dinner spot then lay claim to one of the couches and start your evening with their Aphrodite cocktail. It's a tangy mixture of vodka, sweet vermouth, lemon, rose, ruby grapefruit (for extra zing), egg whites to get that creamy texture and a drop of fizz for a bubbly finish. If you're more into the brewed variety of beverages, they've also got you covered with barrels from Young Henrys, Akasha Brewing and Gage Roads Brewing Co.
Then saunter over to a table and get serious about eating. Nothing beats the perfectly tempered crunch of the house pickles with a side of sizzling chicken ribs dipped in wasabi mayo. You can pretend you're being healthy and order the Brussels sprouts with umami glaze and the iceberg and sesame salad, but you just know those babies are coming out chared to perfection and dripping in buttery-fantastic flavour.
While this menu is perfect for sharing, you'll want a plate of the pork and soba noodles with fragrant miso eggplant and almonds all to yourself. Same goes for the pink snapper on a bed of avocado and zesty yuzu, with a very luxe sprinkling of truffles. For dessert, you'll be won over by the sweetness of white chocolate paired with a salty miso and sesame kick.
But if you're after a taste of all the dishes recommended by head chef Emrys Jones (former sous at famous Whitsundays luxury resort Qualia), give the sharing menus a crack. There's a version for $50 per person and a more extravagant dinner for $65.
No matter how grand the snacks are, you've got to have the right atmosphere to match, and No 5 has really hit the friendly nail on the head. Here, you'll be treated like a local whether you're in for a weekly tipple or visit once a year. And they'd never think of turning away your canine companion either. You'll feel right at home, except you'll be dining on exquisite meals instead of two-minute noodles.
Details
Address:
5
McCauley St
Alexandria
Sydney
2015

Contact:
Opening hours:
Wed-Fri 4pm-late, Sat-Sun noon-late
Best selling Time Out Offers