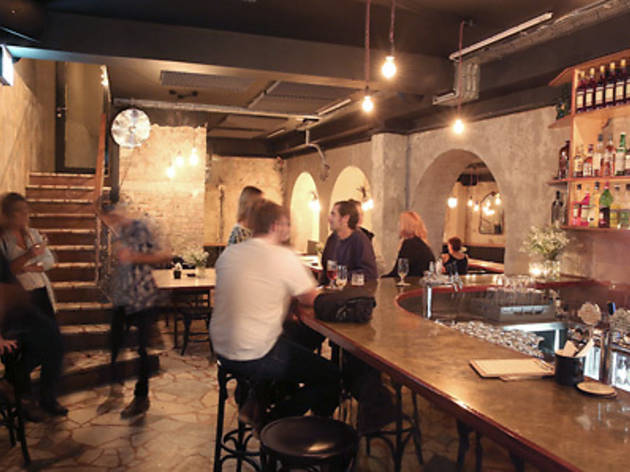 1/8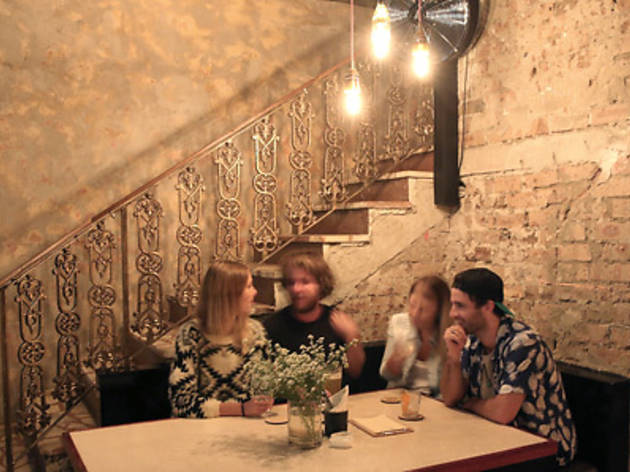 2/8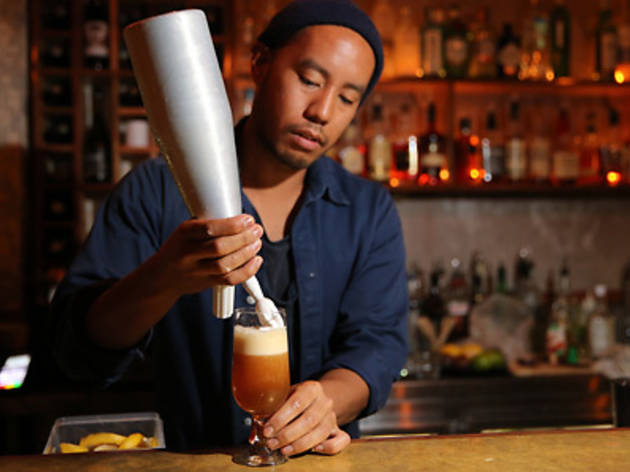 3/8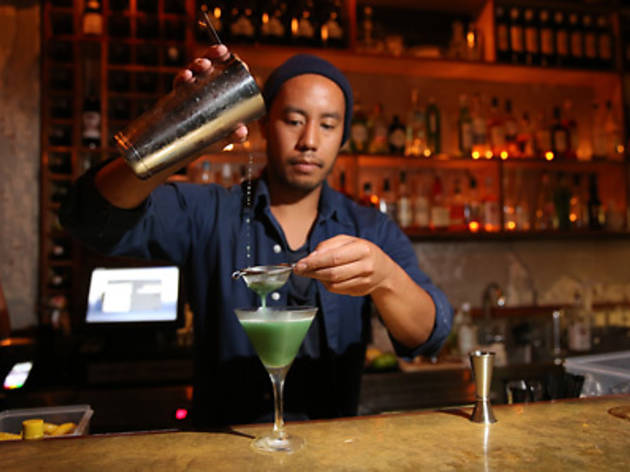 4/8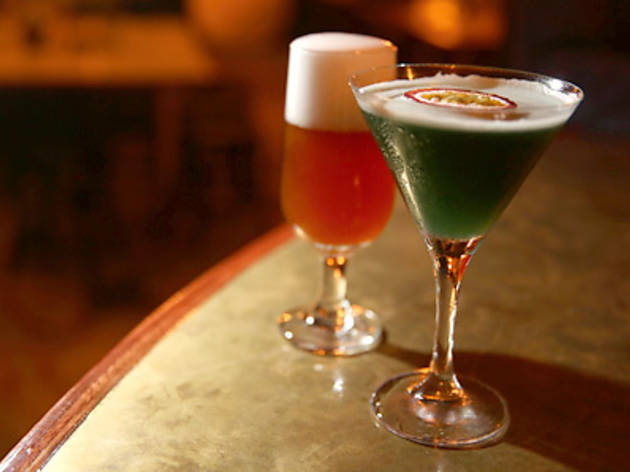 5/8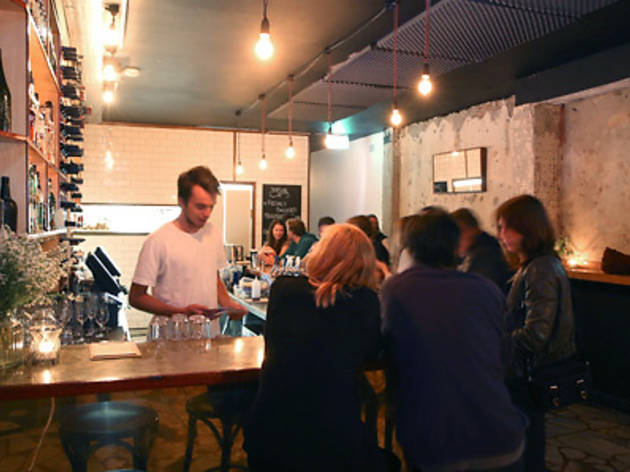 6/8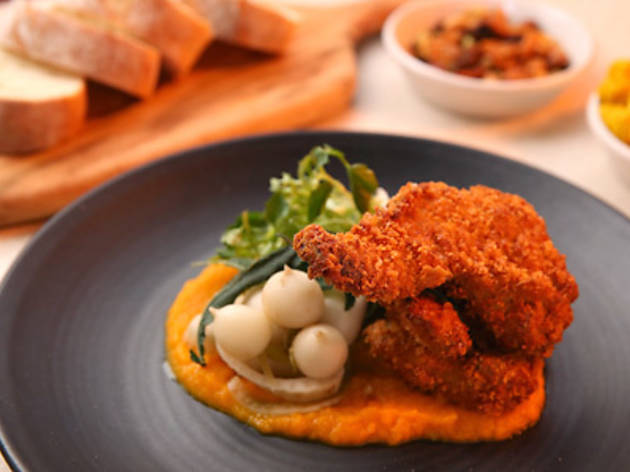 7/8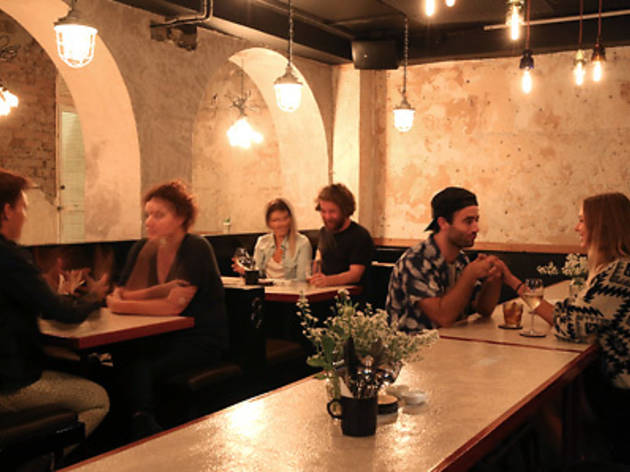 8/8
No, it's not a euphemism. It's an underground bar on William Street where the beer is cold and Carl Douglas's 'Kung Fu Fighting' is the prelude to a whole lot of modern American psych music. Which is an interesting mix
Curiously, the Old
Growler

doesn't serve

growlers

– everything's by the pint or half-pint. On tap there are two Young Henry's brews: Limited Release, dark and fizzing yet surprisingly light on texture and the Real Ale. It's the sweet, golden beer that Young Henry's, the Newtown brewers we've come to know and love, are famous for. There's also a saison from Sheep Shed on tap – the fragrant, fruity beer may not be for everyone, but it's worth trying.
The Old

Growler

has a great-looking fit-out, dimly lit by golden Edison bulbs along the front bar and industrial-style metal lamps out the back. Beautiful fresh white peonies are sprayed in jugs throughout the split-level room and the walls are treated concrete and glossy lacquered white brick. Ignore the sign at the entrance that says 'use other entrance' (we took heed, and found ourselves rattling on a locked gate) and walk on down the stone stairs to the basement bar.

The team behind the bar are Nick Watney
(one half of Camperdown café
Runcible Spoon
) and Jack Brown (ex-
Ching-a-Lings
). Chef Al Watts is serving up paper cones filled with crisp pork scratchings and popcorn; pork and prune terrine with thick slices of toast; chocks of pork belly with coleslaw and apple sauce. If pork's not your friend, you might hit the Roquefort salad with fanned slices of fresh pear, toasted walnuts and bitter greens.
Yup, there's plenty here to cheer about. But somewhere along the way somebody forgot the fun. There's no greeting on arrival (despite the fact the bar's almost empty) and it's an effort to get served. That and the music, which jerks from good times funk to psychedelic Get Out Of My Bar tunes, make it hard to want to stick a round for more than a couple of beers and bites.
Even so, the Old
Growler

adds a much-needed bit of colour to the borders of Kings Cross.
Venue name:
Old Growler
Contact:
Address:
218 William St
Woolloomooloo
2011

Opening hours:
Tue-Sat 5pm-midnight; Sun 5-10pm
Price:
$10-$50