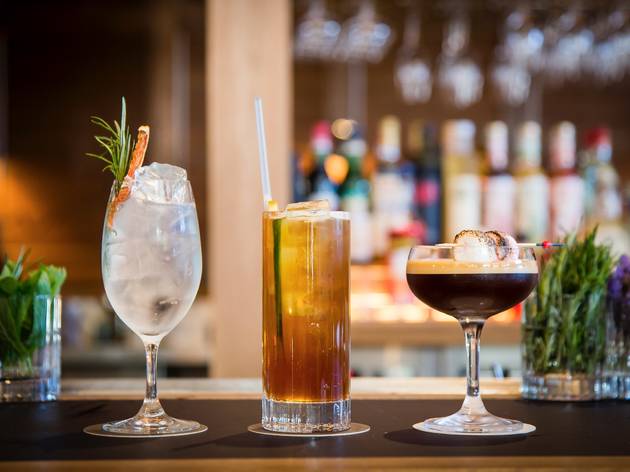 1/19
Photograph: Anna Kucera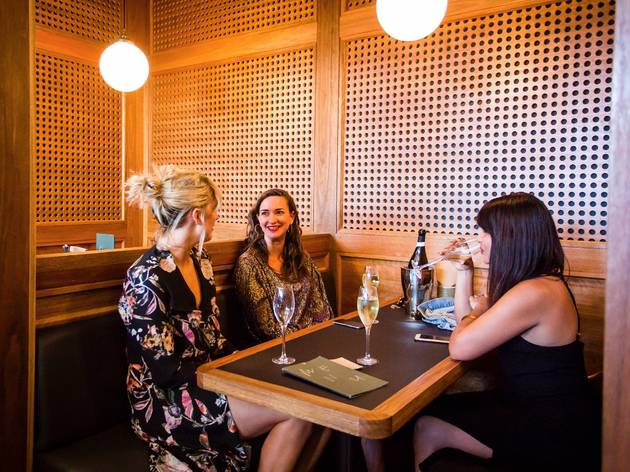 2/19
Photograph: Anna Kucera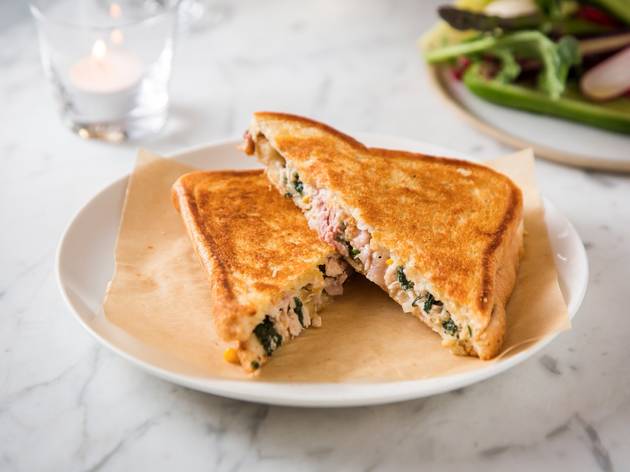 3/19
Photograph: Anna Kucera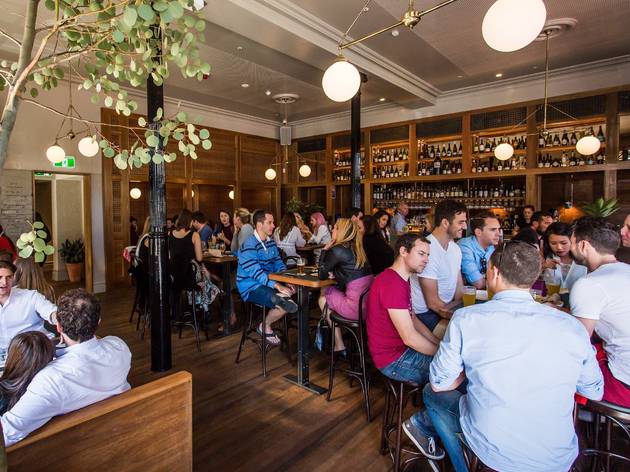 4/19
Photograph: Anna Kucera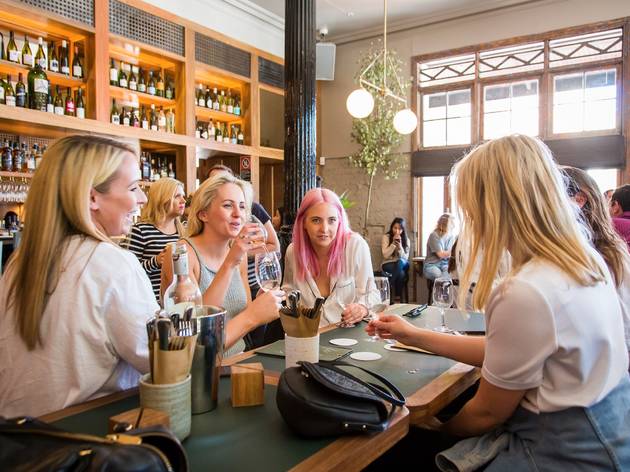 5/19
Photograph: Anna Kucera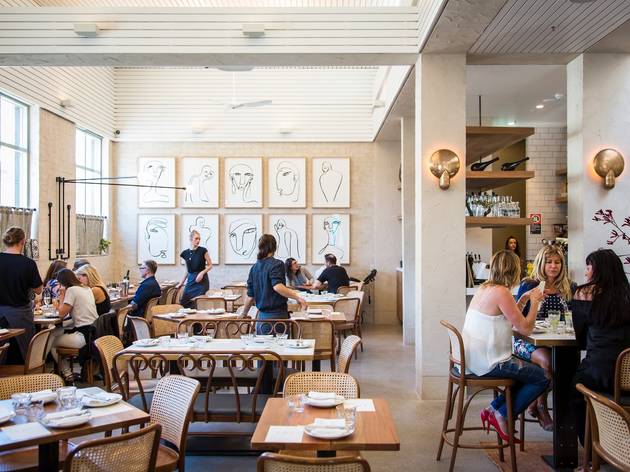 6/19
Photograph: Anna Kucera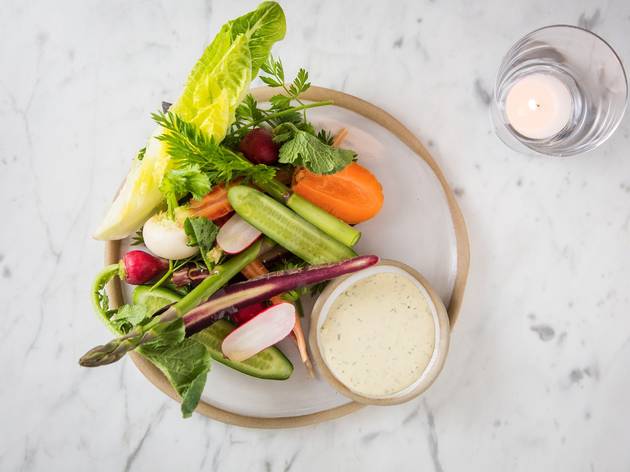 7/19
Photograph: Anna Kucera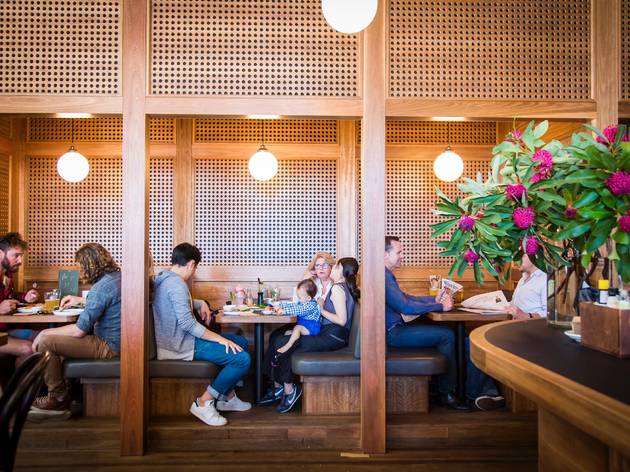 8/19
Photograph: Anna Kucera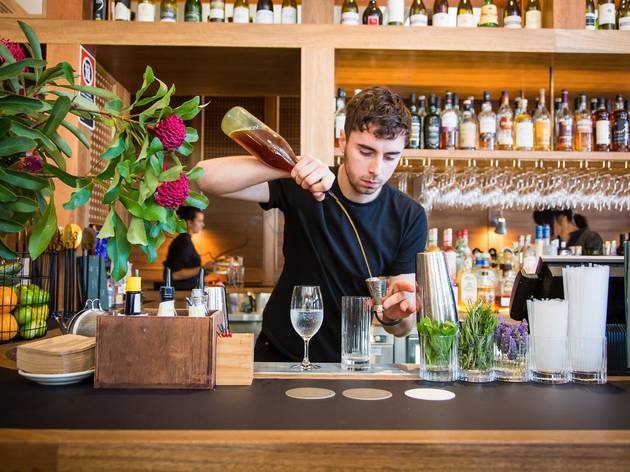 9/19
Photograph: Anna Kucera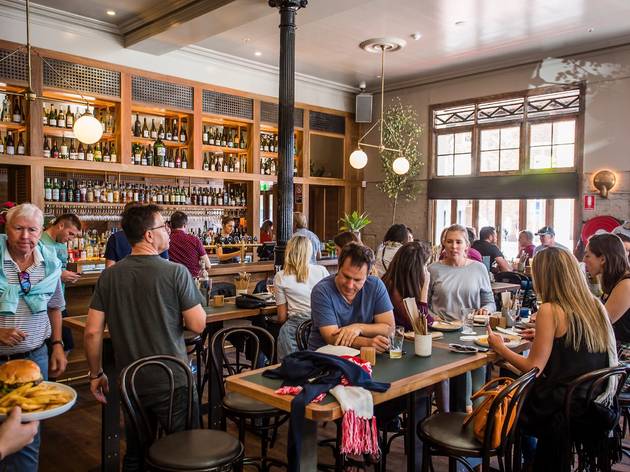 10/19
Photograph: Anna Kucera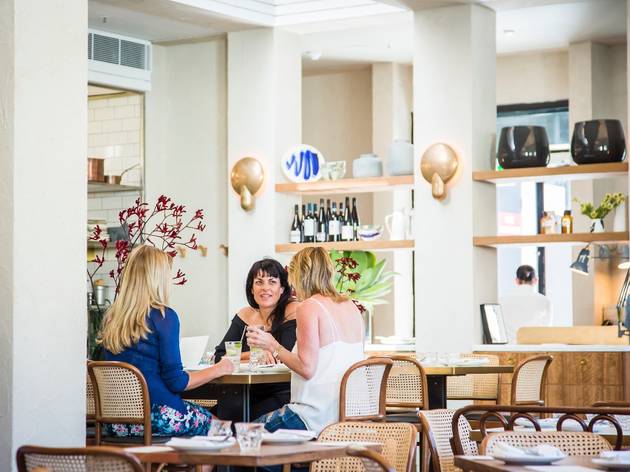 11/19
Photograph: Anna Kucera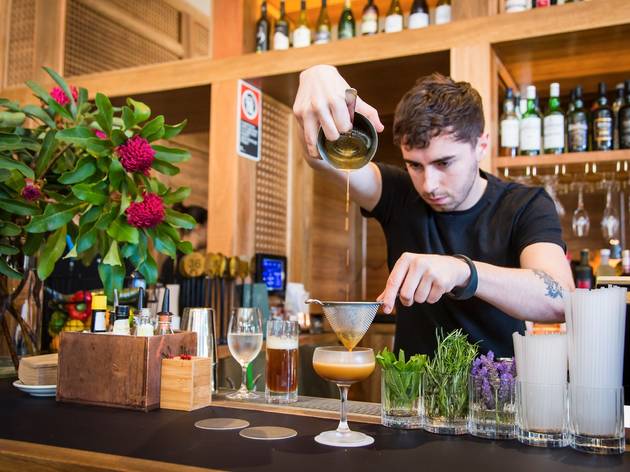 12/19
Photograph: Anna Kucera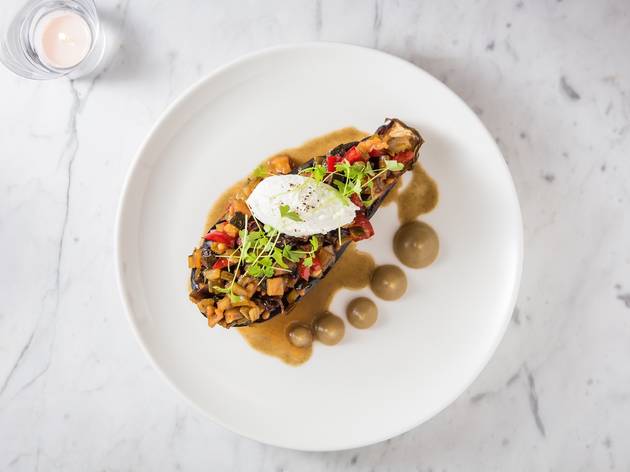 13/19
Photograph: Anna Kucera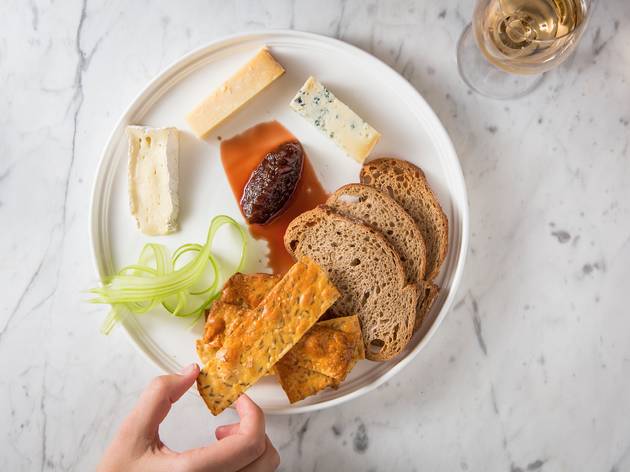 14/19
Photograph: Anna Kucera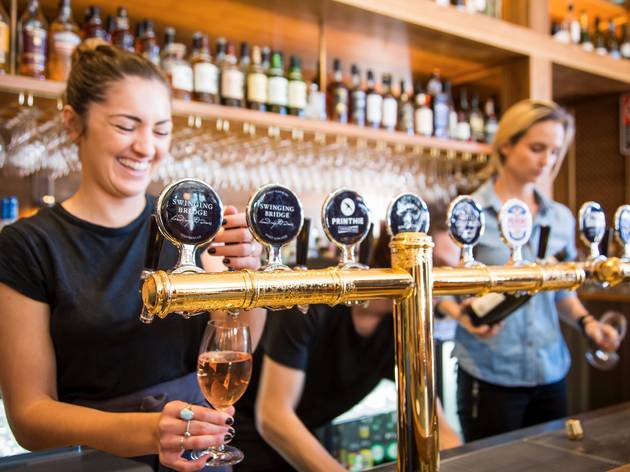 15/19
Photograph: Anna Kucera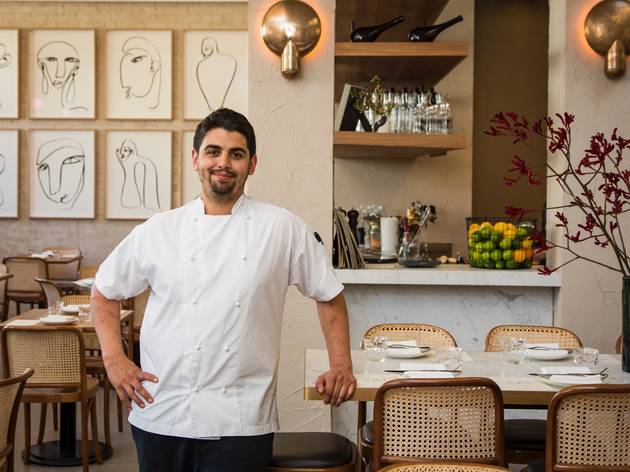 16/19
Photograph: Anna Kucera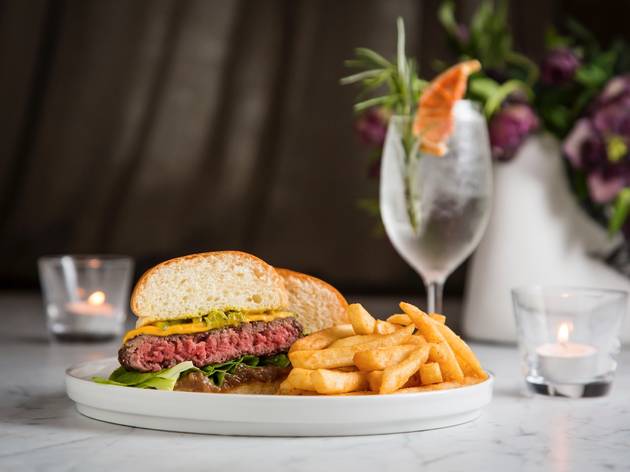 17/19
Photograph: Anna Kucera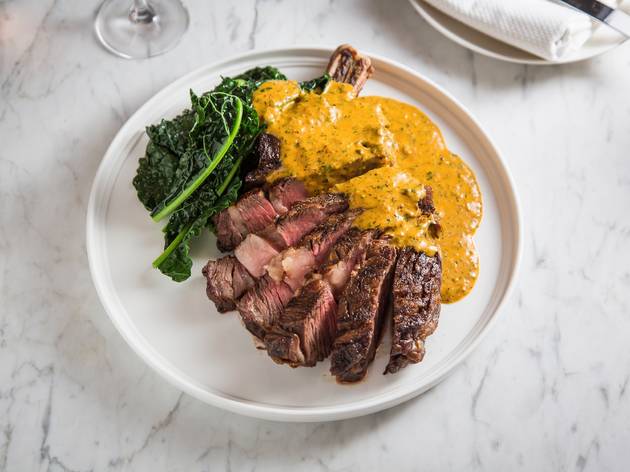 18/19
Photograph: Anna Kucera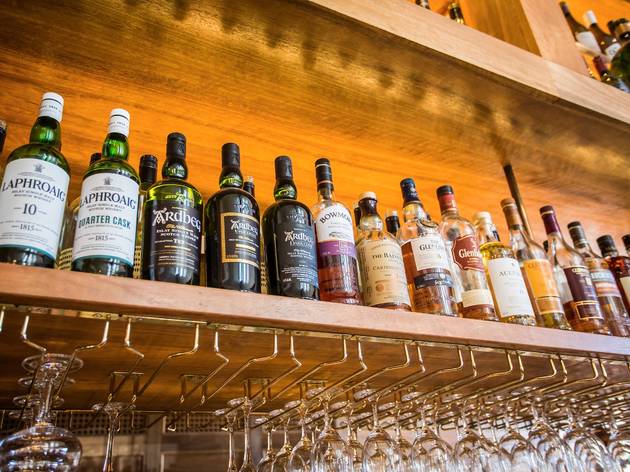 19/19
Photograph: Anna Kucera
Another Paddington Pub graduates to high-class drinking
Luxing up old pubs is the hot new trend in Sydney and in blue-ribbon, high-fashion Paddington they're leading the pack when it comes to flash makeovers. First there was the Paddington and their famous rotisserie chickens; then came the Light Brigade and its new rooftop bar. And now the Paddington Inn has whipped off the covers to reveal a chic new look.
Oxford Street's latest looker has made a bunch of changes – some sensible and others mostly aesthetic. The back dining room has been rearranged a little and is now a more formal dining space that's been brightened and lightened and decorated with a whole lot of black continuous line drawings on white paper.
But if you're not feeling the pull of the $86 rib eye or a whole roasted flathead and just want to chill out and watch the world go by, stick to the front half of the building. You can still sit by the big open windows on a balmy evening with a bone dry rosé, only now you can add a little French bistro flavour to your repast with a plate of crisp, fresh, spring garden veg that sings when introduced to a pot of sauce gribiche. Imagine a richer version of tartare – it's made with boiled egg yolks and mustard and spiked with diced onion and chives. Never has red and white radishes, stumpy carrots, cucumber, lettuce hearts and asparagus been so visually appealing and digestively satisfying.
Of course, if you need weighty sustenance in a hurry the burger is the right choice. The beef patty is so juicy it soaks through to the base so don't dilly dally, and maybe even consider eating it upside down. It's a classic number done well with ribbons of pickles, lettuce mayo and cheese.
We like the idea of the apéritif cocktails, but add a few spoons of sugar to the zesty soda you're imagining when you hear Dolin Blanc, grapefruit, rosemary and tonic. Instead we'll take another glass of the bracing vermentino on tap form Orange, NSW, or just prop up an evening's banter with rounds of Two Birds, Stone and Wood, or Peroni in the elegant, timber-lined bar.
Drinks at the pub used to mean the same thing everywhere – beers, chips in a bowl and footy – but the definition changes depending on your location. You've still got hard-worn student digs in Newtown; there're holiday vibes to be had on the Northern Beaches; and now a pub session has gone high class in Paddington. Which fits its location perfectly.
Venue name:
Paddington Inn
Contact:
Address:
338 Oxford St
Paddington
2021

Opening hours:
Mon-Thu noon-midnight; Fri-Sat noon-1am; Sun noon-10pm
You may be interested in: