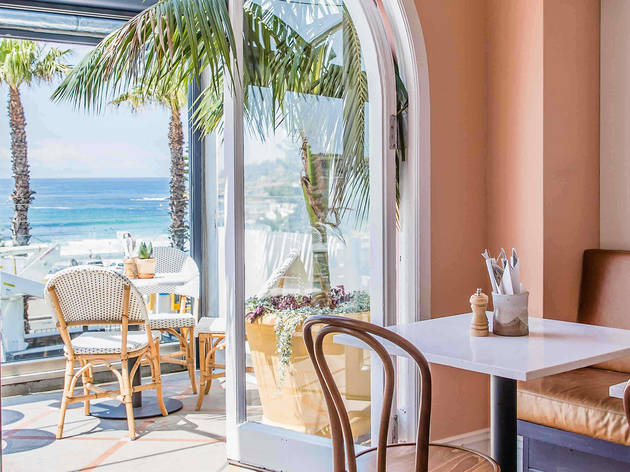 1/6
Photograph: Nikki To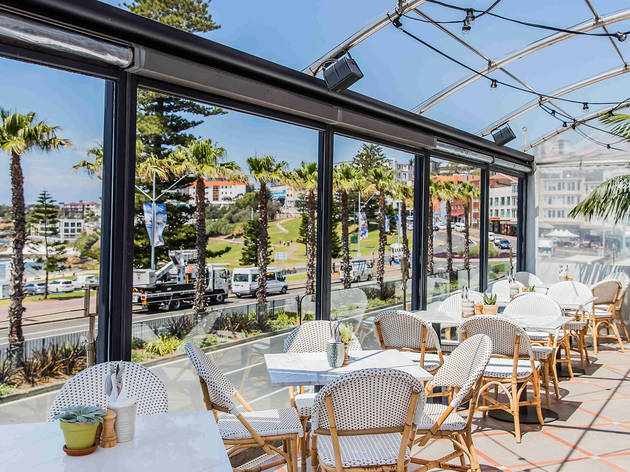 2/6
Photograph: Nikki To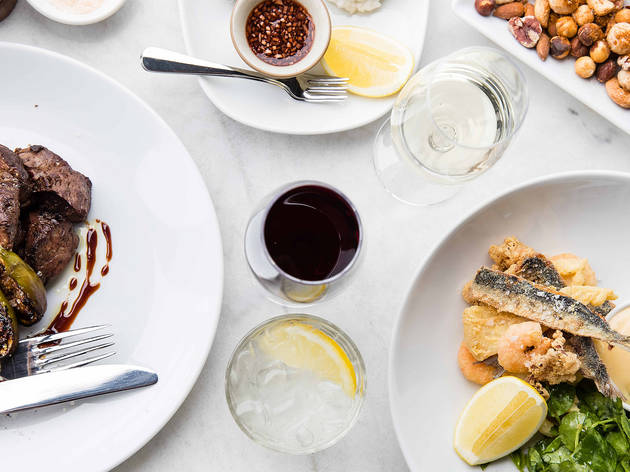 3/6
Photograph: Nikki To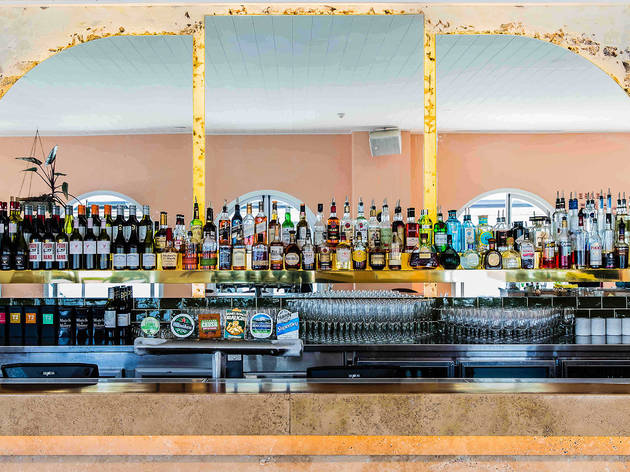 4/6
Photograph: Nikki To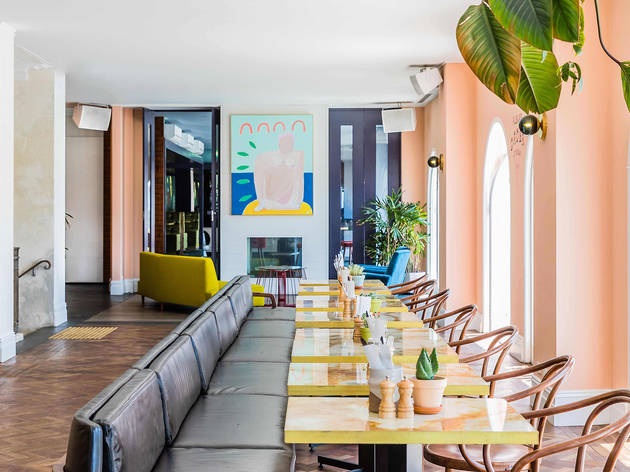 5/6
Photograph: Nikki To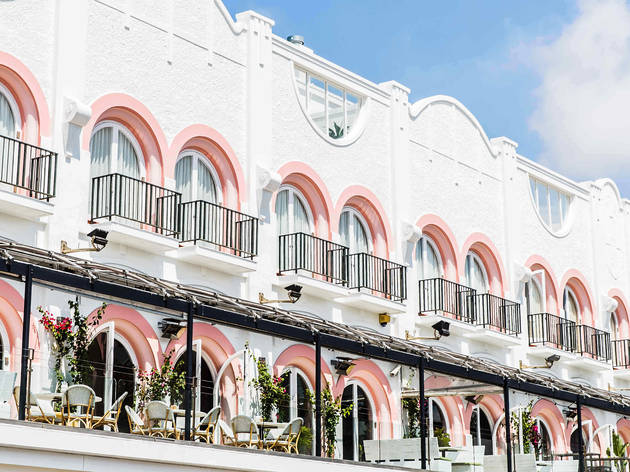 6/6
Photograph: Nikki To
Upstairs and down, Ravesi's is a Bondi classic. It's been in the press for the right reasons and wrong reasons over the years (mainly what NRL boys have and haven't been doing). Its bars have been hot and not. But Ravesi's is just one of those bars you can't ignore and one that's hard to go past on a Sunday afternoon in summer. Checking out girls walking past in bikinis and boys in boardies while drinking a Peroni is the honest-to-god reason many of us have always had Ravesi's on our summer drinking list. During the day, the front bar is the place for an ale, while later on upstairs gets cranking with a crowd sipping vodka, Champagne and anything else with a European name. It can be quiet during the week, so make sure a weekend visit is on the agenda.
Wine bar review
The street level bar at Ravesi's heaves with the Bondi glitterati – it's a heady mix of sculpted beach babes and rippling footy dudes. Though the crowd glimmers with Bondi Beach fairy dust, there is a comfortable feel to the place; nay, it's inviting. A cosmetic update to the first floor has yielded three brand spanking new recreation spaces – a cocktail lounge, a restaurant, Drift, and the wine bar. The wine bar is the central space of the first floor dominated by broad beach vistas, communal bar tables and Queenslander-style balcony space.

As a Bondi Beach staple, Ravesis proffers an upmarket venue for scenesters and aspirational drinkers; the wine bar addition is a fine attempt to broaden the scope for loyal clientele. Jaw-dropping views of the beach, comfortable lounges on the balcony and around 30 wines by the glass go a long way towards lulling wine fiends into submission. Though it's a rainy night, it's perfectly cosy outdoors, and a manager type hovers around at the beck and call of guests.

The wines are sourced from familiar local and international regions, but show a boutique sensibility. Mr Riggs Riesling '09 at the top of the list of whites eases into a cheeky '08 Albarino from respected Spanish producer Paco & Lola. Hoddles Creek Pinot Noir '08 is a steal at $9 a glass, while tasty, tried-and-tested bar snacks arrive promptly from the kitchen. Life is good.

There is trouble in paradise, however. It just doesn't feel like a wine bar. We're high on the vibe, not on the supply. Mispronunciation of grape varieties, a stuttering description of the style of a chablis and the pub-style ordering all detract from the wine bar ambience. Wine bars aren't just about a great, broad, by-the-glass list; there is an element of knowledge and service required to take things to the next level.

Though things need a little spit shine, it's a joy to laze around Ravesi's Wine Bar and soak up the vibrant atmos of bustling Bondi Beach from one's perch.
Venue name:
Ravesi's
Contact:
Address:
118 Campbell Pde
Bondi
2026

Opening hours:
Mon-Fri 11am-late; Sat 11am-1am; Sun 11am-midnight
You may be interested in: