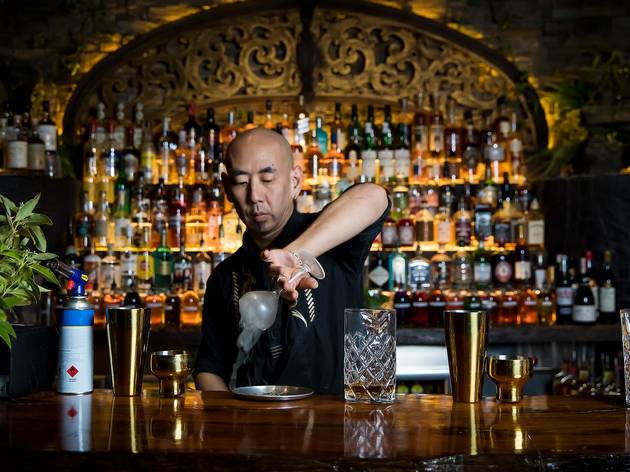 1/17
Photograph: Anna Kucera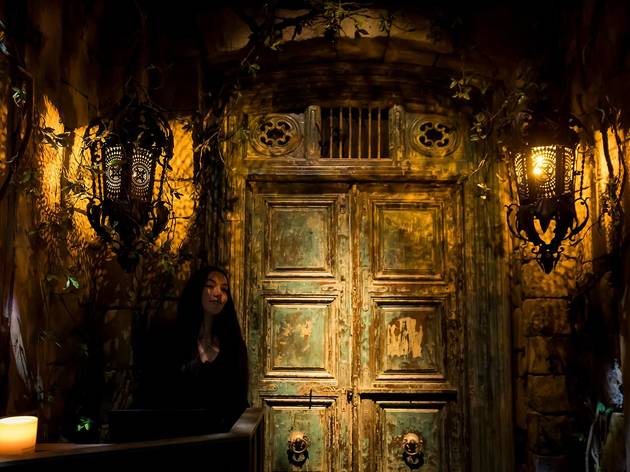 2/17
Photograph: Anna Kucera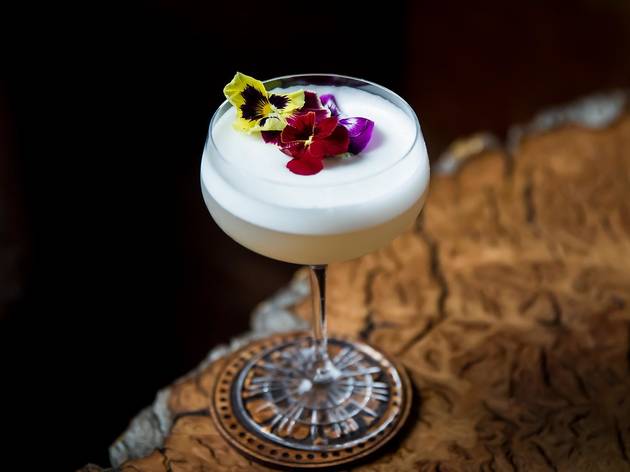 3/17
Photograph: Anna Kucera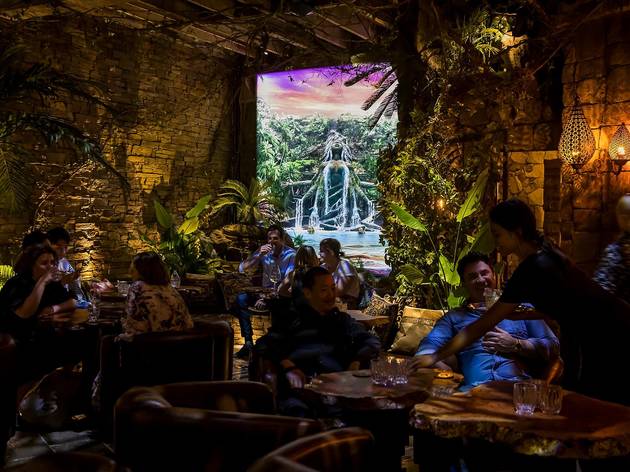 4/17
Photograph: Anna Kucera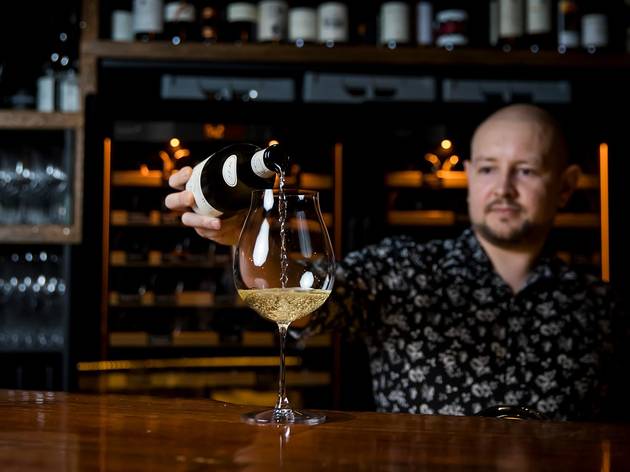 5/17
Photograph: Anna Kucera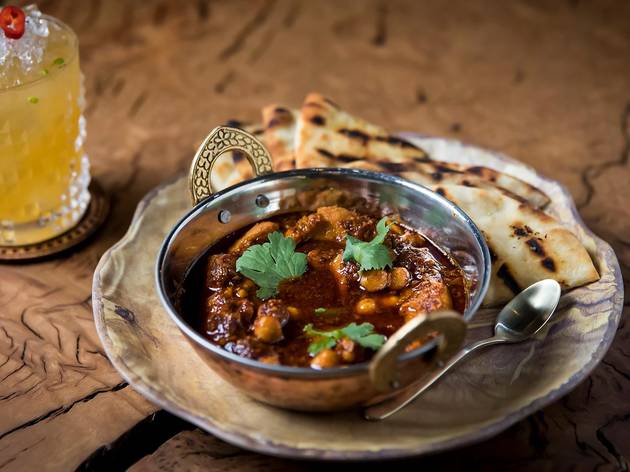 6/17
Photograph: Anna Kucera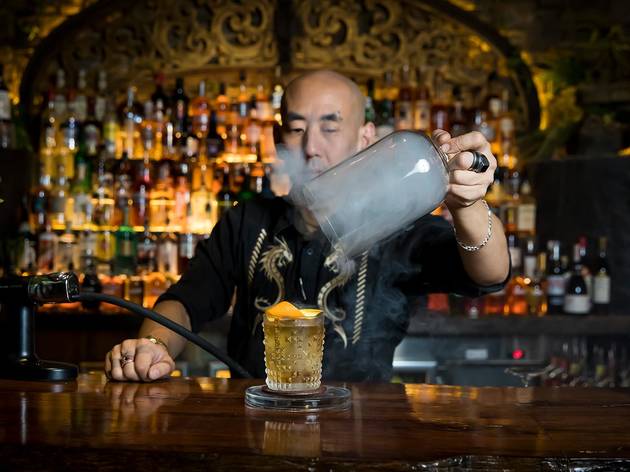 7/17
Photograph: Anna Kucera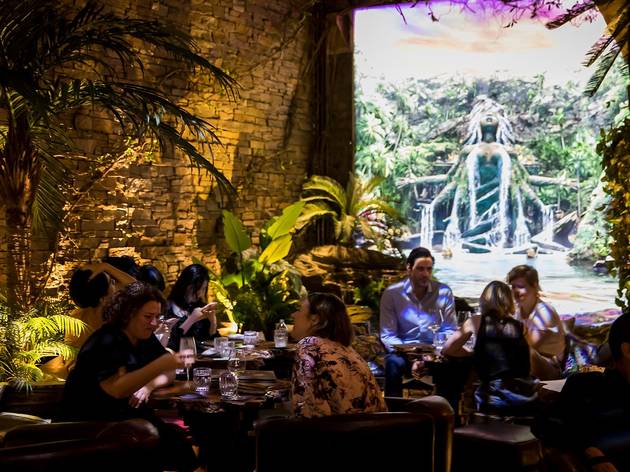 8/17
Photograph: Anna Kucera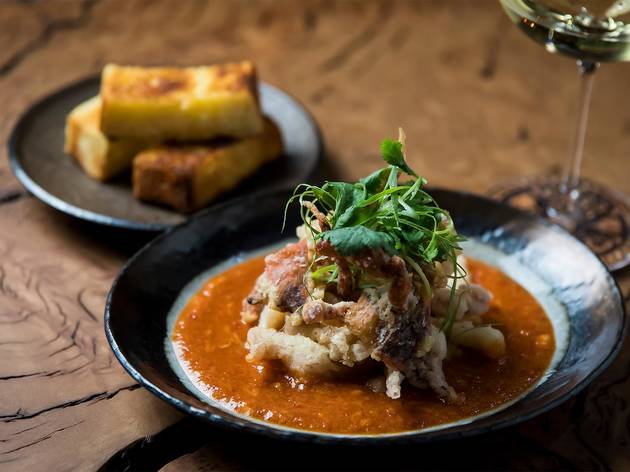 9/17
Photograph: Anna Kucera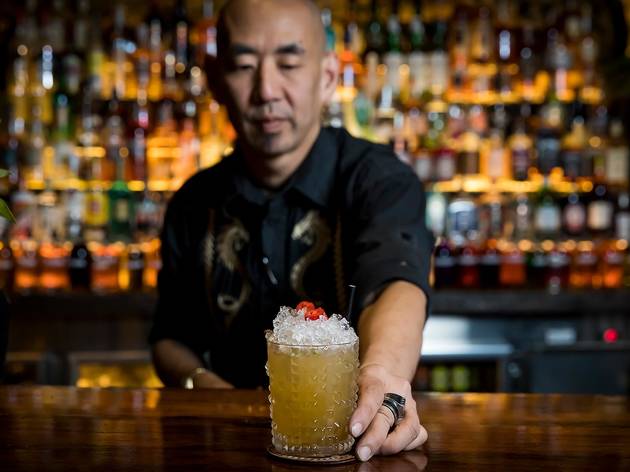 10/17
Photograph: Anna Kucera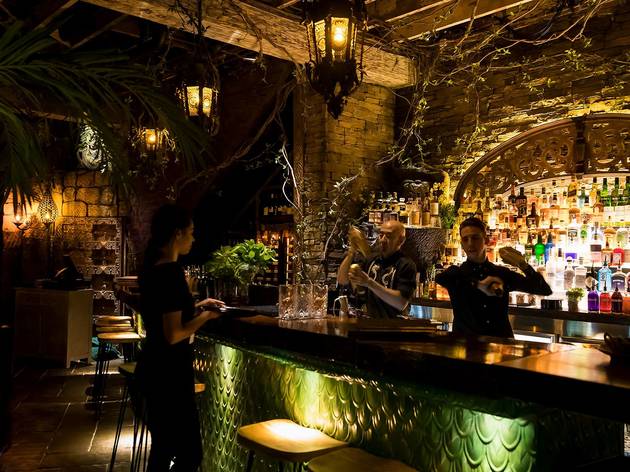 11/17
Photograph: Anna Kucera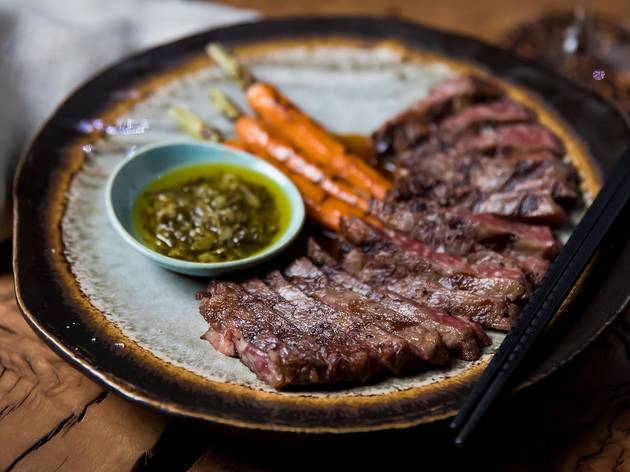 12/17
Photograph: Anna Kucera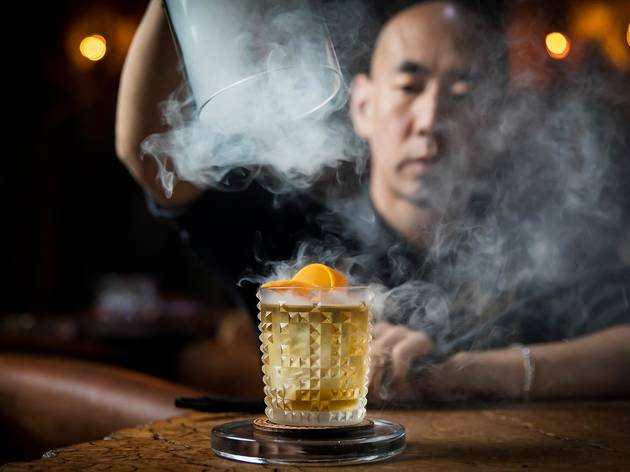 13/17
Photograph: Anna Kucera
14/17
Photograph: Anna Kucera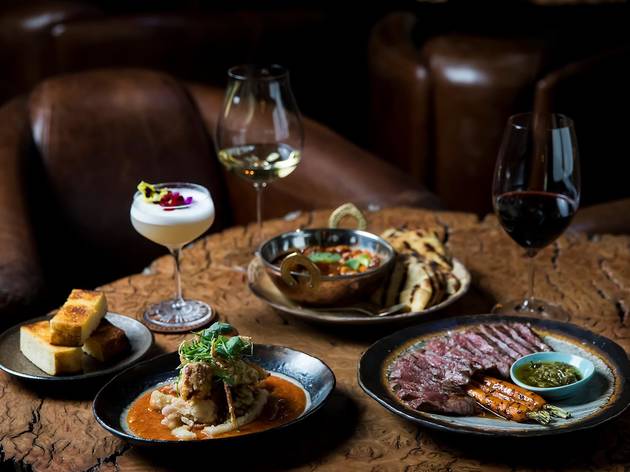 15/17
Photograph: Anna Kucera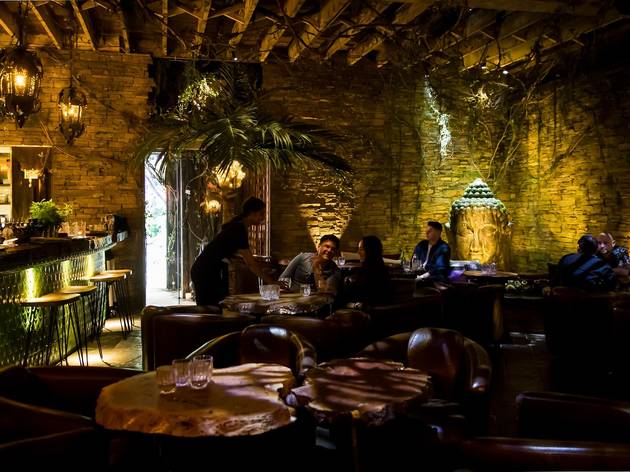 16/17
Photograph: Anna Kucera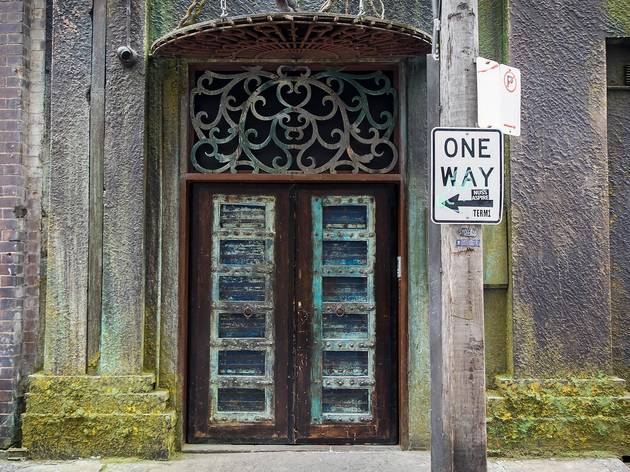 17/17
Photograph: Anna Kucera
Time Out says
This Chippo cocktail haunt takes you to a destination unknown and makes a very convincing case for the themed bar
In stark contrast to the neighbouring Chippendale terraces and apartment blocks, Saga's exterior looks like a lost temple that would pique even Indiana Jones's curiosity. Think ornate iron bars over the windows, faux sprayed moss creeping up the walls and the kind of huge wooden doors that might creak ominously if opened.
Enter (if you dare), and you'll find the mysticism continues, although it's not entirely clear where this bar draws its inspiration from. In one corner, a large Buddha's head acts as a water feature, with an image of a technicolour tropical forest splashed on the wall behind it. Elsewhere, vines and lanterns hang from the ceiling and stone walls while groups celebrating birthdays or whetting their appetites before dinner recline in brown leather armchairs. Are we meant to be in Southeast Asia? Or perhaps the Middle East, if the bathroom's mosaics and gold-leaf trimming seem to suggest? Either way, we're clearly not in Sydney anymore.
The bar itself, tiled in lime green and the length of the room, fronts a glowing back bar that makes it clear cocktails are very much the focus. The rotating list of 15 or so house drinks includes barrel-aged, low- and no-ABV options and comes care of bar manager Quinton Seeto (ex-Palmer and Co and the Barber Shop). It arrives in fittingly handmade wooden binding, held together by a Buddha's hand and, much like the decorative cues, isn't tied to any one region or style.
Tequila makes a fresh and long appearance alongside rum mixed with chilli, but then gin dominates with several fruity sours. Those looking for boozier nightcaps would be wise to consult the barrel-aged section, where they'll find a smooth-sipping classic Negroni (pricey even for Sydney at $28), made using a house blend of red vermouths, Campari and gin, with its bitter edges rounded out thanks to resting time in new American oak.
On the whole, cocktails are balanced, flavoursome and – unlike the décor – don't whisk you too far from a city with a thriving bar culture. Thankfully, presentation is more Sydney than OTT jungle jumble thanks to minimal garnishes, which means you can enjoy them without too many flashes going off or one of too many pineapple wedges poking you in the eye. Prices are on par with what you'd expect, too, with the cocktail average clocking in around the $21 mark and alcohol-free concoctions in the low-to-mid teens.
From the main list, a Garden of Goddess, combining gin, elderflower, cucumber, lemon and sugar, proves to be a light and herbaceous sour using aquafaba rather than egg white to create its pleasingly frothy cap. The Orchard by the Highest Fall on the low-ABV list, meanwhile, brings together lemon, chilli and sugar snap peas with Lillet Blanc and Seedlip's non-alcoholic botanical "spirit", Garden 108. You won't long for the presence of a proper spirit thanks to the freshness of the ingredients and lightness of the aromatised wine.
A snack page further highlights the many influences at play, featuring plates like hummus with garlic naan; kingfish sashimi; and a tag-team of baby calamari and soft shell crab with a Singapore chilli sauce. That said, it's all hugely enjoyable – the hummus punched up with chilli oil, whole chickpeas for texture and a heavy-handed aromatic coriander garnish that all elevate what could easily be a generic throwaway vegetarian option.
Saga achieves what it promises, and transports you somewhere else. Where exactly doesn't matter so much considering the bar manages to suspend time in a city with this much bustle. You'll leave without the faintest idea of what time it is, and that's the mark of a job well done.
Details
Address:
49-51 Goold St
Chippendale
2008

Contact:
Opening hours:
Wed 4-10pm; Thu 4-11pm; Fri, Sat 3-11pm; Sun 3-10pm
Best selling Time Out Offers