Sip Champagne at the Lower Bar this summer
Enjoy live music and great specials on top-shelf bubbles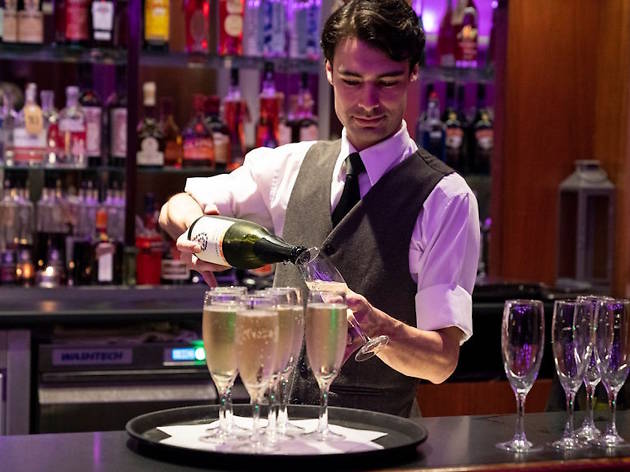 We all enjoy a bit of luxury from time to time, especially when it's offered at a discounted price. This November and December the Lower Bar is asking guests to come and indulge in premium Champagne for just $100 per bottle.
Step inside the newly refurbished Lower Bar interior with old-school luxury and leather lounges, and take your pick from Moët and Chandon Brut Impérial Champagne NV, Piper Heidsieck Brut Champagne and Veuve-Clicquot Brut Yellow Label.
Stop by from Wednesday to Friday and take advantage of the weekly food specials. If you're wanting some entertainment with your drinks, then try them on a Thursday or Friday night and get a taste of the great musical talent curated by Evan Powis Entertainment.
The Lower Bar is open from 11am to 10pm Monday to Wednesday, 11am to 11pm Thursday and Friday, and 4pm til late on Saturdays.