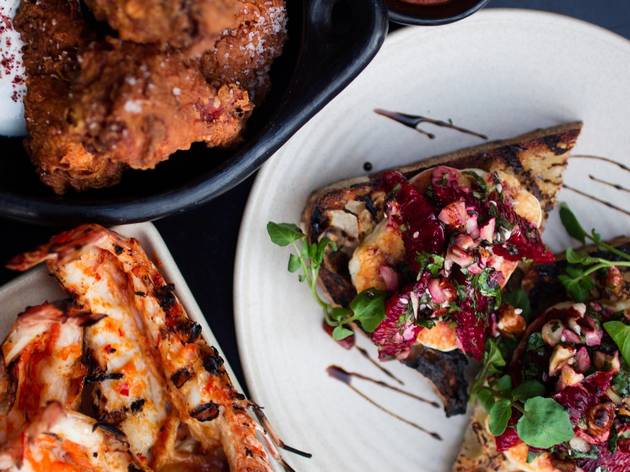 1/10
Photograph: Rachel Murdolo
2/10
Photograph: Rachel Murdolo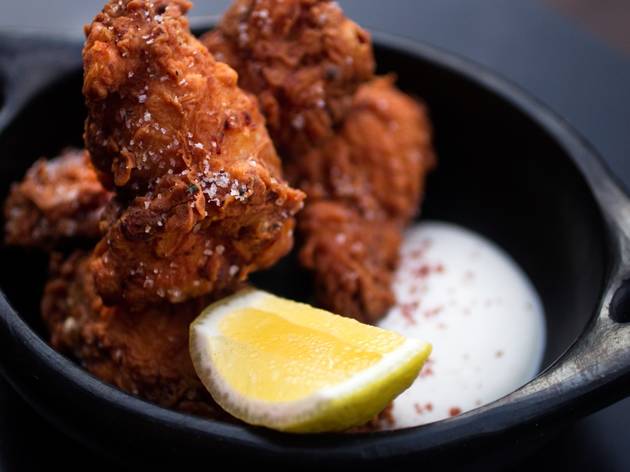 3/10
Photograph: Rachel Murdolo
4/10
Photograph: Rachel Murdolo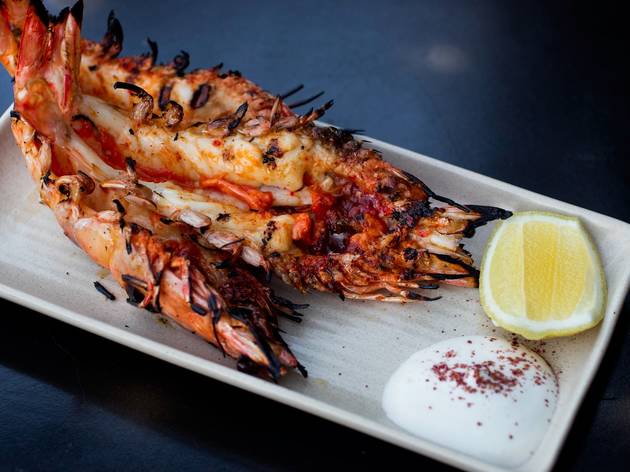 5/10
Photograph: Rachel Murdolo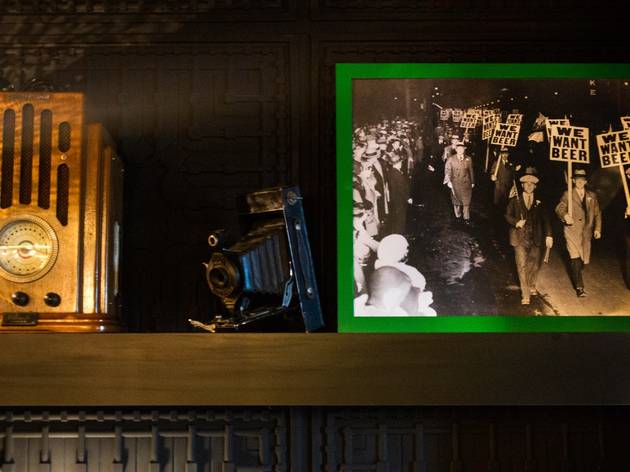 6/10
Photograph: Rachel Murdolo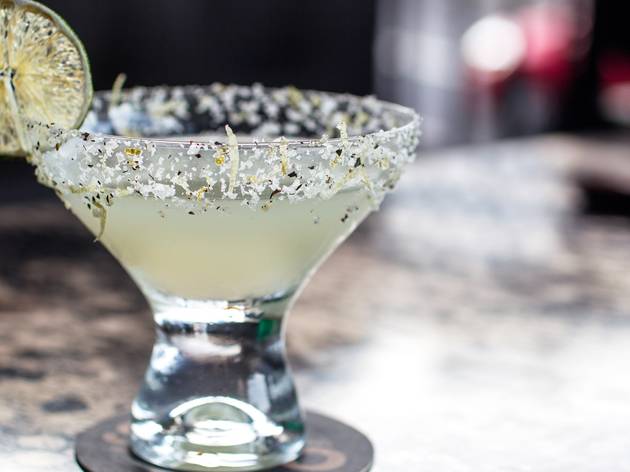 7/10
Photograph: Rachel Murdolo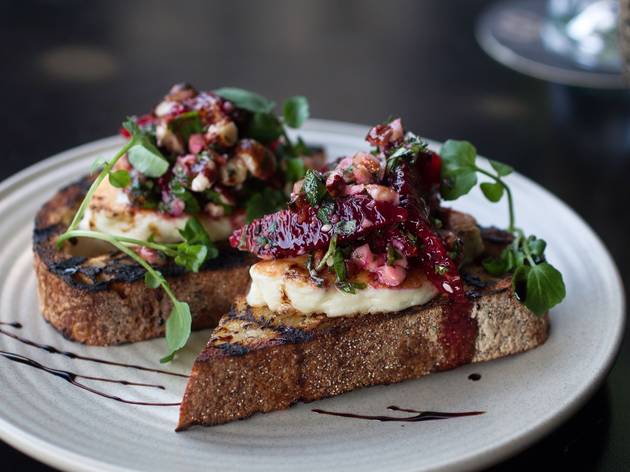 8/10
Photograph: Rachel Murdolo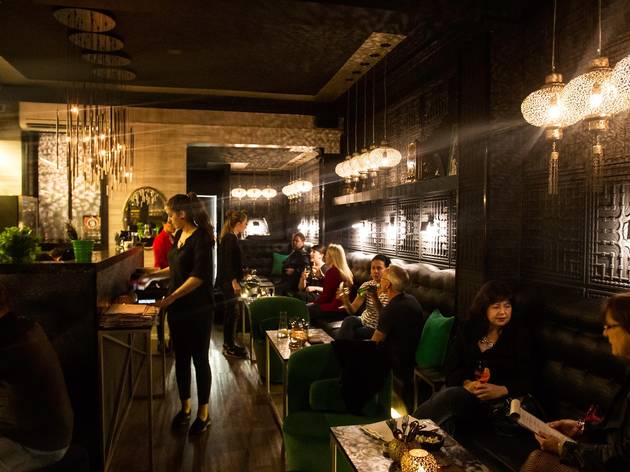 9/10
Photograph: Rachel Murdolo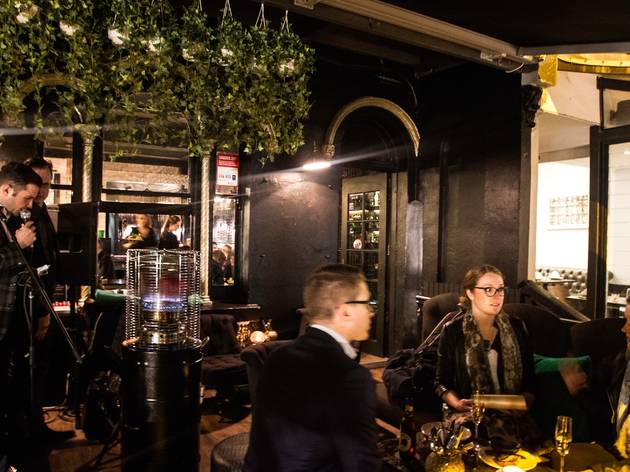 10/10
Photograph: Rachel Murdolo
Time Out says
Balmain goes back to black with its latest small bar
A while back Balmain racked up a few non-starters in the small bar race, but Wilhelmina's, the Cottage and Cantina have all managed to stay the course and now the ground is primed for more to follow. The latest Darling Street destination to throw their hat into the ring is Soho, a little wine bar that loves black. Seriously, black walls, black banquettes – even the toilets are black.
The vibe seems to be aiming for some sort of Venn diagram crossover between Russian Oligarchy and Sydney's pre-GFC opulence, what with all the metallic lattice lanterns and lounge sax solos on the stereo. The tunes improve when a little soul gets a look in, but then we're back to a Jamie Callum cover of Rihanna.
The best way to do this little bar is to book a table out on the terrace so you can keep an eye on the ebb and flow of the main drag. Wines by the glass all sit just north of ten bucks, but cocktails max out at $23. They're still training up their staff so you'll get more quality chill time out of a glass of the Spanish Esquilache Viura that balances minerality with gentle acidity. Order the whole bottle for $48 if you've got nowhere to be.
You know what this scene is missing? A plate of three deliciously chargrilled split king prawns. This is simple bar food at its best – though possibly not great first date food if, like us, you consider the heads the best part. Back them up with the fried chicken – juicy pucks of protein in salty, crunchy armour. Sorry vegos, these guys kick the ass out of the haloumi on toast that's got the cheese-to-bread ratio all wrong.
If you're still going strong, a malty, fresh Tusker Lager all the way from Kenya is well qualified to cool things down on a sweaty evening.
High rents and the financially stable residents who can pay them have changed this formerly boho 'burb into a more well-heeled enclave, but nightspots are still light on the ground. You've got a few well-lit watering holes, and now the all-black Soho has joined the roster. A little light and shade after dark is never a bad thing.
Details
Address:
358 Darling St
Balmain
Sydney
2041

Contact:
Opening hours:
Tue-Fri 5pm-midnight; Sat noon-midnight; Sun noon-10pm
Best selling Time Out Offers