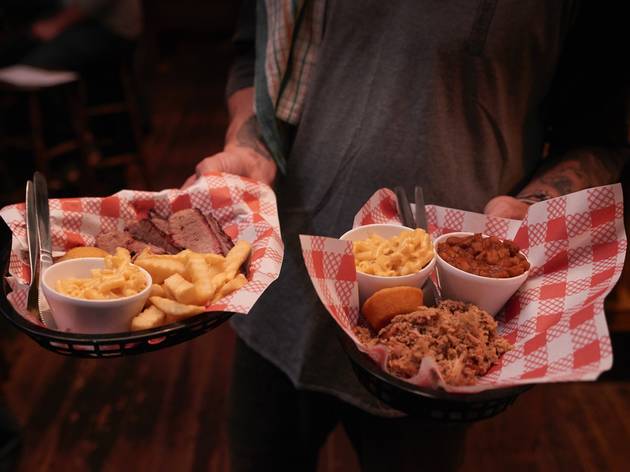 1/8
Photograph: Kit Baker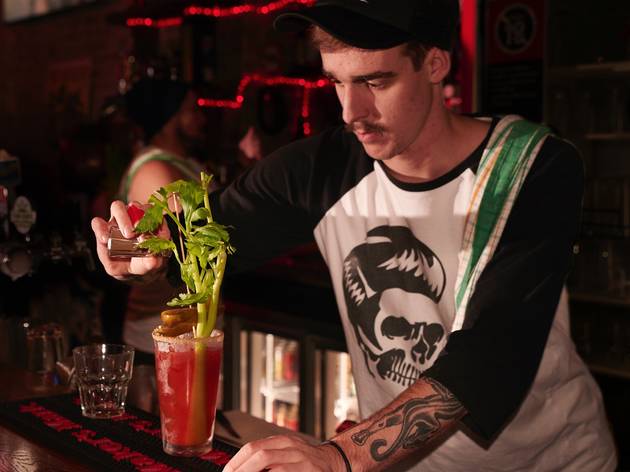 2/8
Photograph: Kit Baker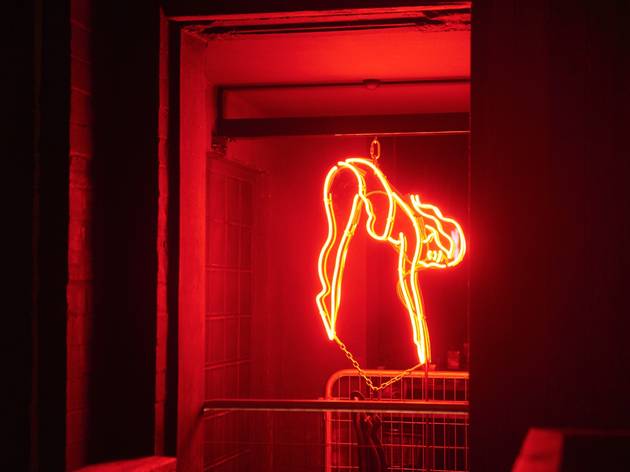 3/8
Photograph: Kit Baker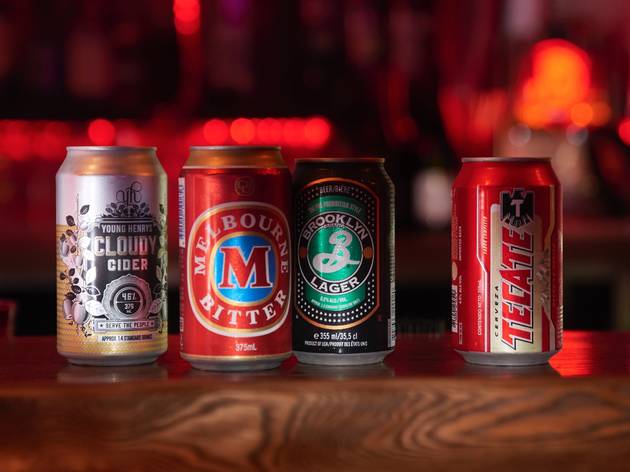 4/8
Photograph: Kit Baker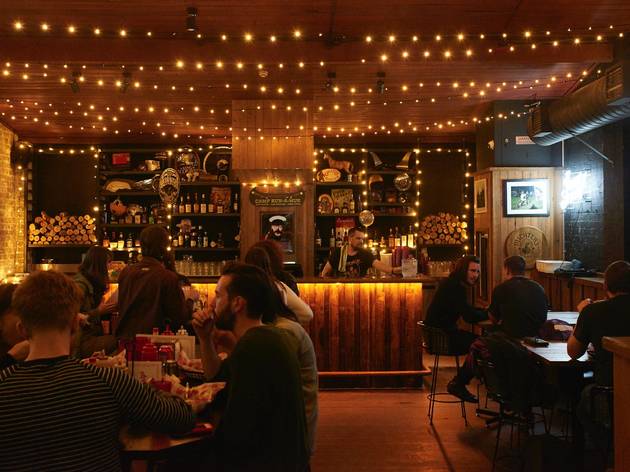 5/8
Photograph: Kit Baker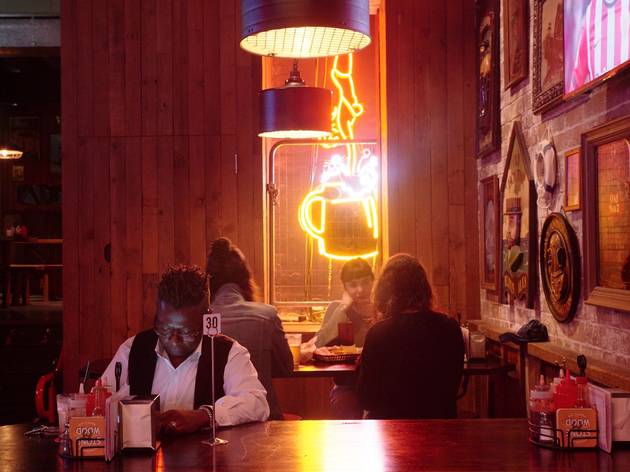 6/8
Photograph: Kit Baker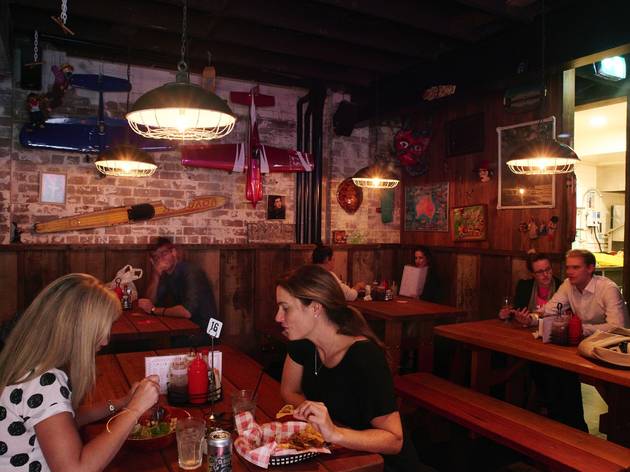 7/8
Photograph: Kit Baker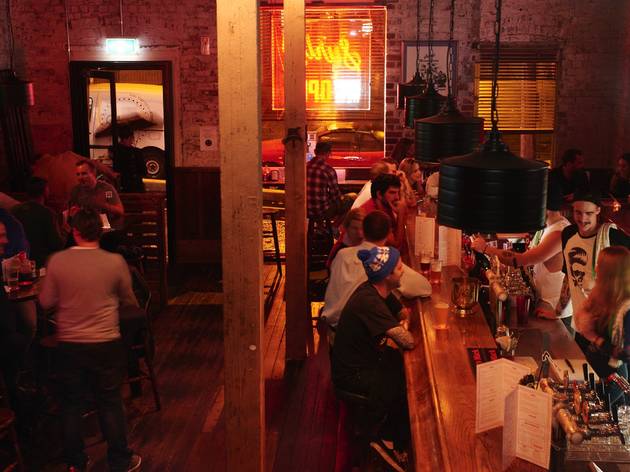 8/8
Photograph: Kit Baker
Time Out says
Brisket, brews and the Rabbitohs – the Sydney/Stateside seesaw finds a happy balance at this new Surry Hills barbecue bar
Yes, there's another American-ish bar bathed in the glow of red neon at the old Sticky Bar site. But what's good about this bar isn't the vintage booze advertising, hobby paraphernalia and charity shop art that cover the exposed brick walls, or the fact that they've got Coors and PBRs to accompany your barbecue platter and chilli cheese fries. It's that there's Clamato juice in the fridge – Bloody Caesars for all.

After a big night out, this cocktail is the drink equivalent of a sympathetic pat on the back followed by some stirring words about glory lasting forever. The rich, savoury tomato juice spiked with clam broth is the liquid resource to get you back on your feet, and the vodka, pickles and celery are the fire, acid and crunch you need to do it all again. They tread lightly with the hot sauce, so if you like the burn let your bartender know – or season to taste from your table's condiments tray.

Need a pick-me-up at half the length? An Old Pal is a short rye cocktail that pits Campari's bitterness against some sweet vermouth to create a delicious three-way that won't get weird afterwards. There are a lot of old friends to be found on the beers list too. They've got Grifter, Stone and Wood, 4 Pines, Mountain Goat, Young Henrys, Hop Hog, Yenda, Modus Operandi, Coors and Blue Moon on tap, all great news for lovers of local brews. Or if you like the hiss and pop of a freshly cracked tinnie there's Melbourne Bitter, Brooklyn Lager, PBRs and Tecate.

In spite of the American-accented décor, this is also a bar that loves footy. There are four big screens in the main room – the one above the bar ensures a vacant stool is a rare sight – and one up on the low lit mezzanine. On our visit, the full range of Sunday night football games are playing and half the crowd is vocally barracking for the Bunnies while awaiting their brisket.

Barbecue is the hot ticket item here. First brisket, then wings, pork ribs and onion rings all sell out. But we are all smiles when our comically large beef rib arrives. The fat on the tender, juicy meat has been cooked slowly until it's sticky and sweet – it's up to the sharp tang of salt to cut through it in each bite. Do as the friendly staff suggest and order the mac and cheese as one of your sides. Elbows of pasta come thickly coated in a buttery rich cheese sauce and blow the slightly sweet green beans out of the water. The barbecue goods come out after 5pm but luckily the Philly cheesesteak is available all day long. Our new favourite bar sandwich involves a crunchy, white torpedo roll packed with steak strips and sweet, soft slice of green capsicum and bound together by a generous layer of melted provolone cheese.

We're not surprised Surly's is already ridiculously popular – beers, barbecue and a bit of biff on the telly are a potent combination. You should expect queues on Friday and Saturday nights, so we reckon a Sunday session is the go. You get in early enough to have your pick of the menu and the bar isn't five deep at all times, and it's still rowdy enough you feel like you've had a night out – not just a night cap.
Details
Best selling Time Out Offers