The Bank Hotel gets a charcoal barbecue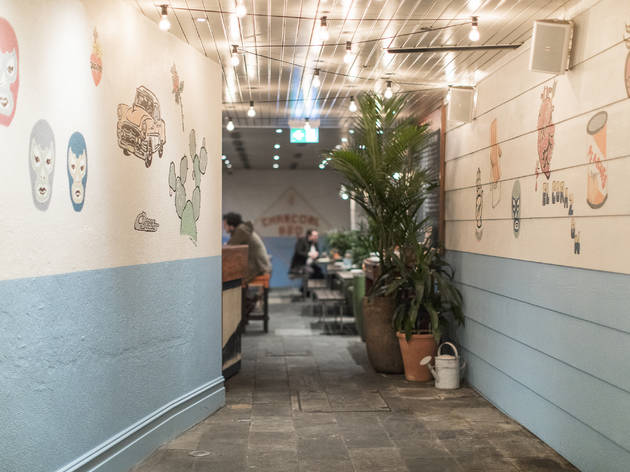 1/8
Back Yard Entrance of Bank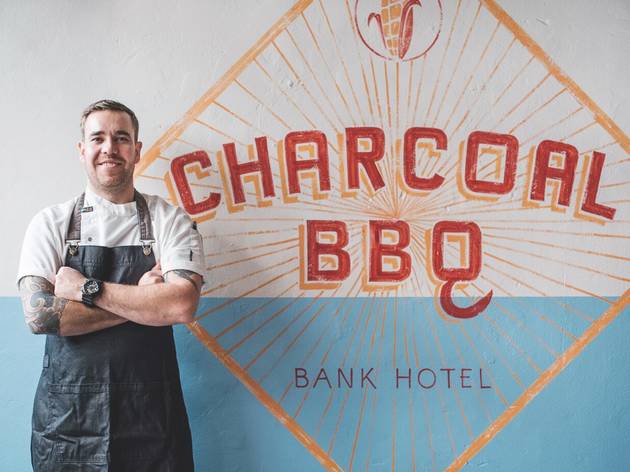 2/8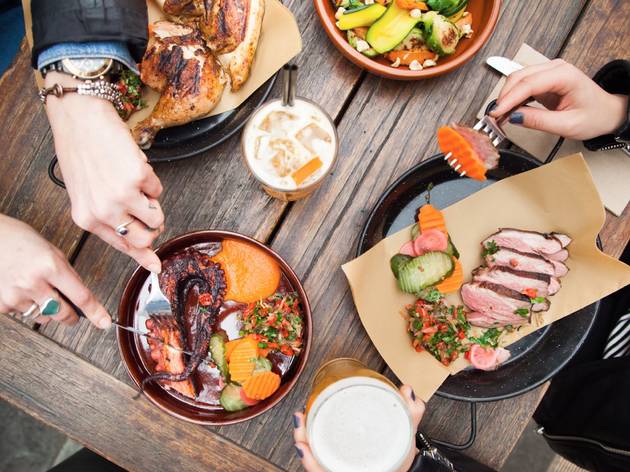 3/8
Photograph: Supplied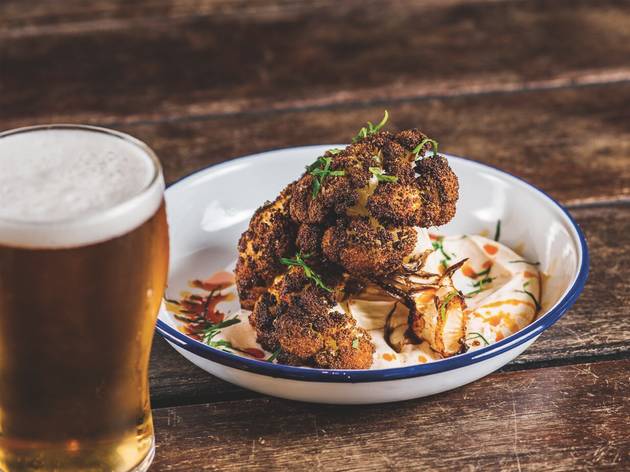 4/8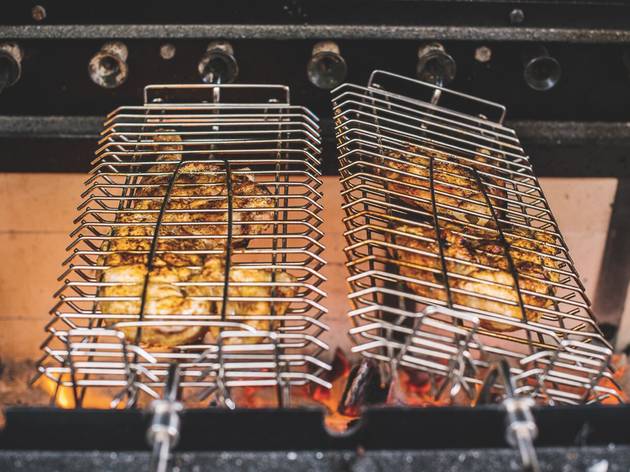 5/8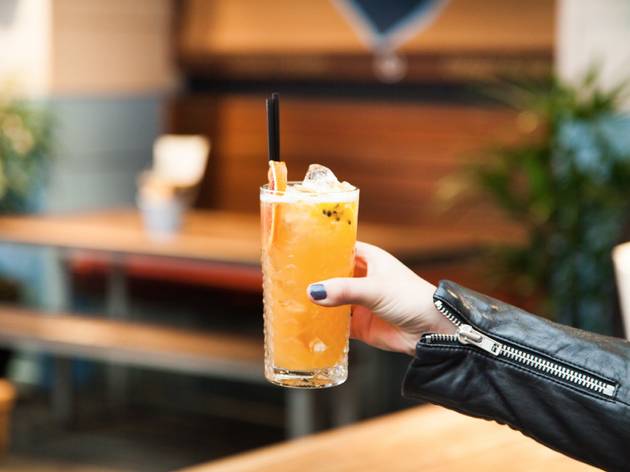 6/8
Photograph: Supplied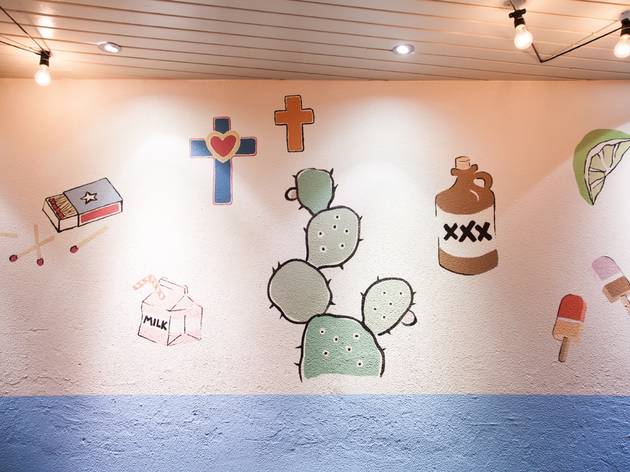 7/8
Photograph: Supplied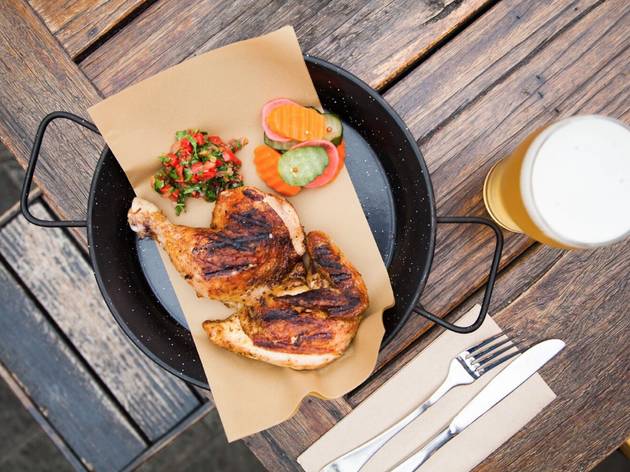 8/8
The well loved pub in Newtown has a new menu and a new chef
The Bank in Newtown has been a drawing crowds to the Inner West for decades. With a famous beer garden, live music at Waywards bar where entry is always free, and craft beer bar Uncle Hops, the Bank is a one-stop party shop.
Now the Bank has unveilied a new charcoal barbecue in pride of place in the venue's famous beer garden. It's operated by a new head chef, Zac Smart (SoCal in Neutral Bay), who has devised a fresh menu based around the flavours imparted by barbecue techniques.
But don't expect the American style of barbecue that's all too familiar to Sydney pub goers. Smart is more interested in the Latin American side of the equation, with flavours like house-made chimichurri and romesco sauce, chancaca and chillies.
The menu features dishes such as cauliflower and spiced yoghurt; octopus and romesco; and half chicken and ancho, which are all cooked over charcoal. Small plates such as barbecue corn, tomatillo salsa and manchego, and the piquillo peppers with mushrooms and pinto beans, round out the dining experience.
Try the new menu and check out the beer garden's design tweaks, which channel a back-lane party vibe with art by Sydney artist Lauren Webster.