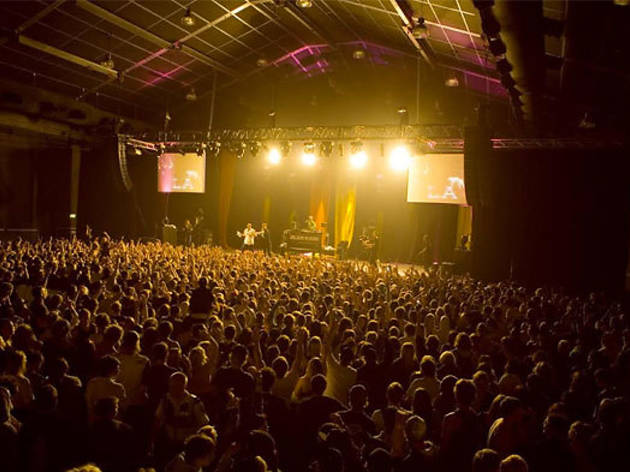 A large-scale venue inside Luna Park
The Big Top is a multi-purpose entertainment venue within Luna Park. There are two foyer bars and a main arena that holds nearly 3,000 people. Historically it has hosted everything from major children's performers like Yo Gabba Gabba through to headline artists and festivals like the annual Come Together hip hop festival.
Milsons Point train station is within easy walking distance, buses run down to the entrance of Luna Park and there is also a ferry wharf.
Venue name:
The Big Top
Contact:
Address:
1 Olympic Dr
Milsons Point
2061

Bastille

The British quartet will be bringing a setlist melding R'n'B and electro-pop to Sydney on SJanuary 19, sharing their new joyful, retro dance track 'Quarter Past Midnight.' It's been four years since they've visited an Australian stage, and they're inviting...

Rock and indie

Saturday January 19 2019

RuPaul's Drag Race World Tour

After a huge US tour, RuPaul's Drag Race stars will be returning to our shores for a huge live show in February. The Werq the World Tour will be hosted by Michelle Visage and will no doubt feature some sickening performances by some of the show's most...