1/9
Photograph: Daniel Boud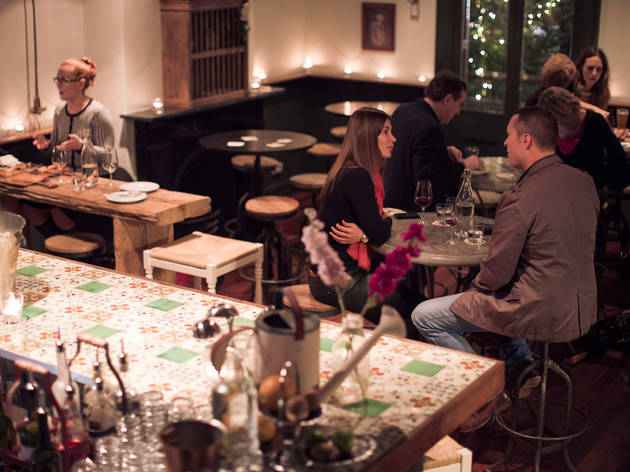 2/9
Photograph: Daniel Boud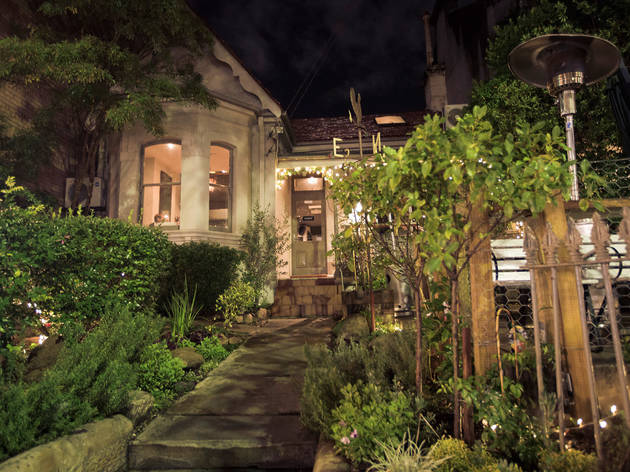 3/9
Photograph: Daniel Boud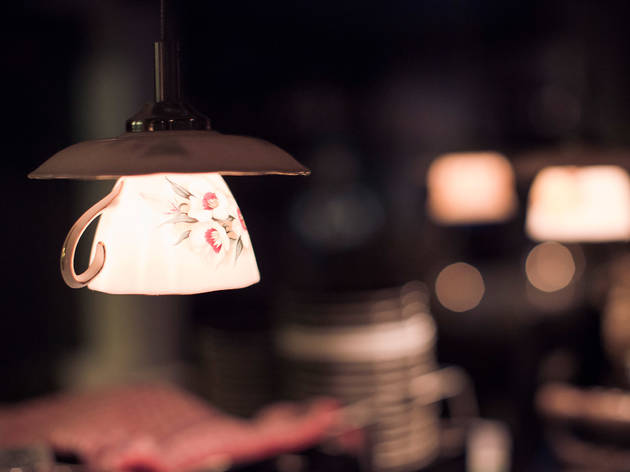 4/9
Photograph: Daniel Boud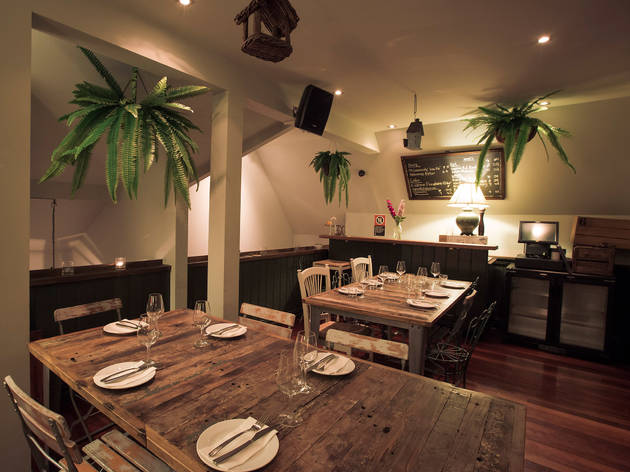 5/9
Photograph: Daniel Boud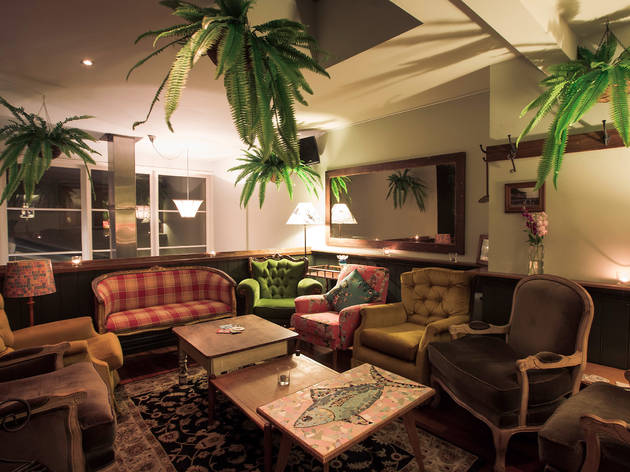 6/9
Photograph: Daniel Boud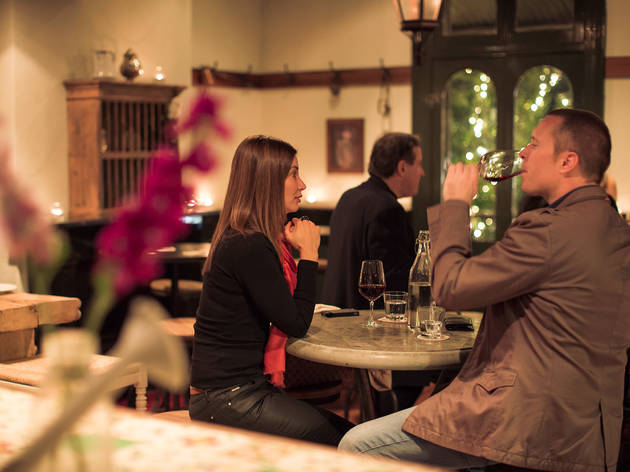 7/9
Photograph: Daniel Boud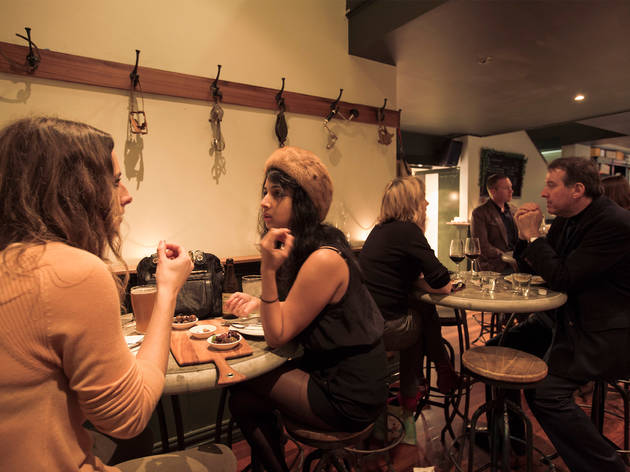 8/9
Photograph: Daniel Boud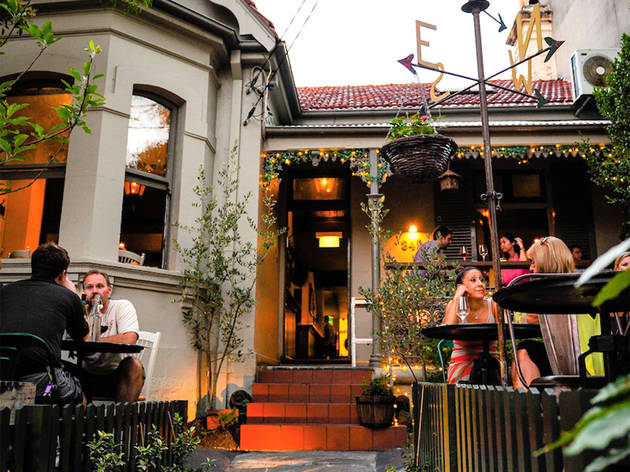 9/9
Photograph: Daniel Boud
Time Out says
Balmain is shrugging off the Bugaboo image as more small bars open around the blue chip Inner West suburb. The latest is the Cottage, a restaurant and bar offering a casual place to drink and dine in the heart of Darling Street
When it comes to small bars, the key is to know your audience. Turntables and tacos in a space the size of a cupboard may be a winning combination on the mean streets of Newtown, but it's a very different story in Balmain. They are a gentrified lot on the peninsula. If anyone is sporting a moustache, you can be pretty sure it is done without a trace of irony.

The people behind the Cottage Bar and Kitchen are well aware of who they are catering to. Pubs have historically had the run of Balmain's night life, but this elegant sandstone cottage on Darling Street is finally giving locals a place to drink with nary a pokie or plasma screen in sight.

Antiques, share plates and a hefty wine list are more the order of the day. We're not talking the tome that you'll find at Rockpool Bar & Grill, but the 60-strong list at the Cottage puts the focus squarely on wine in a suburb that has long been the dominion of beer drinkers. You can order almost half the list by the glass or if you plan on staying a while, bottles go as cheap as thirty bucks and top out on the Champagne.

Beer has not been forsaken, but the list is weighted towards boutique varieties. They stock the whole McLaren Vale range, as well as Bighead, Murray's, Knappstein and Squire. Of course, you can't be pulling craft beers in this neighbourhood without having a Balmain brew on offer – in this case they've gone with the pilsner. You can crack open the usual international names and even a Melbourne Bitter if the mood takes you, and if you are getting sick of cider there's also a Bluetongue ginger beer on offer.

If it's a clear evening, set your sights on one of the candle-lit outdoor tables. It's the perfect spot to indulge in a glass of the all too easy-drinking Ingram Road pinot noir, or Baby Doll sauvignon blanc. Non-smokers, now is the time to reclaim the open air. The Cottage courtyard is a smoke-free zone.

They like to dabble with themes at the Cottage. Downstairs is going for an elegant country kitchen vibe with wooden furniture and kettles, scales and ladles slung from the coat hooks that line the room. Head upstairs and you will discover a nan-tastic attic, complete with hanging ferns, odd coffee tables and spectacularly clashing upholstery.

The tried-and-true combination of fried things with cheese means that this menu treads familiar, but nevertheless tasty, ground. Juicy meatballs in a beefy tomato sauce come topped with bitey grana padano. The accompanying bread will make short work of any remainders, but hold off and try dipping the golf-ball sized arancini in the sauce as well. Vegetarians, take note: the zucchini fries with aioli will keep you occupied while your face-eating compadres get down with wooden boards laden with pork belly. There's wood-fire pizza, too.

The crème Catalana is a rustic, dense custard with an almost impenetrable toffee crust. But once you breach the sugar battlements you will be rewarded with sweet shards of burnt candy and thick vanilla cream.

Balmain is no hussy – she isn't just going to give her heart away to the first wine bar that comes knocking. But the Cottage Bar and Kitchen may just be the one she's been waiting for.
---
Details
Address:
342 Darling Street
Balmain
Sydney
2041

Contact:
Opening hours:
Mon-Wed 5pm-midnight; Thu-Sat noon-midnight; Sun noon-10pm
Best selling Time Out Offers