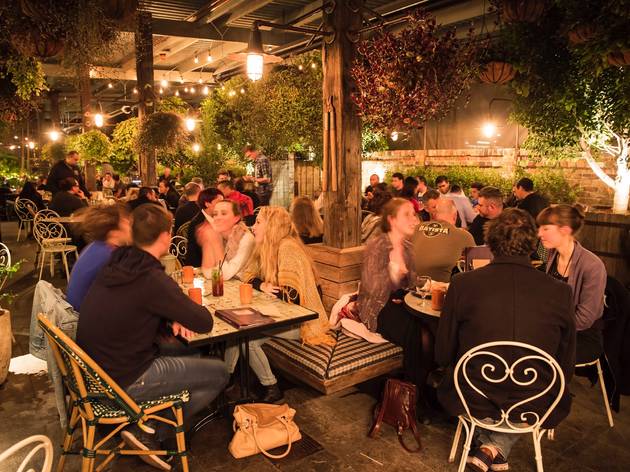 1/12
Photograph: Daniel Boud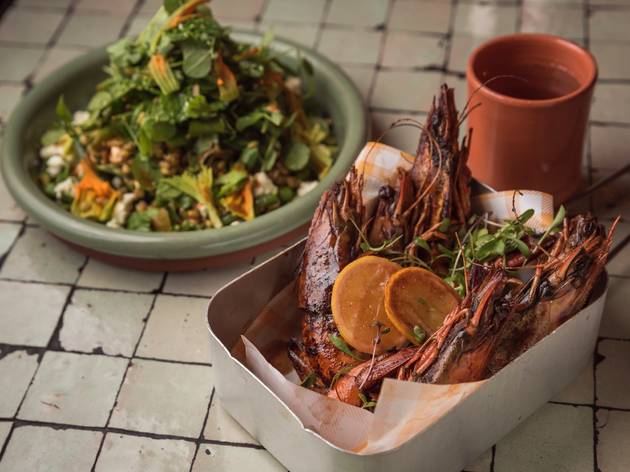 2/12
Photograph: Daniel Boud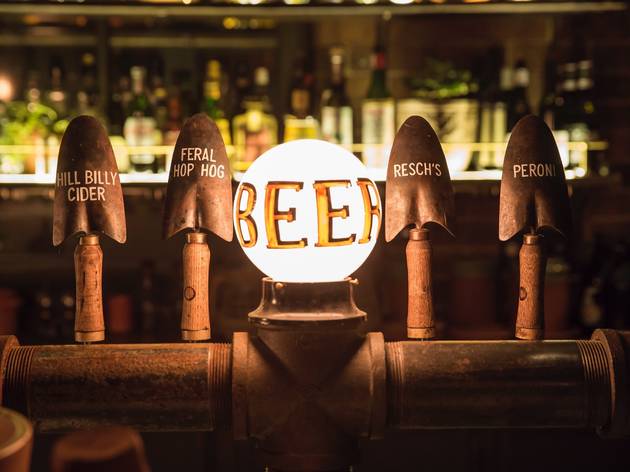 3/12
Photograph: Daniel Boud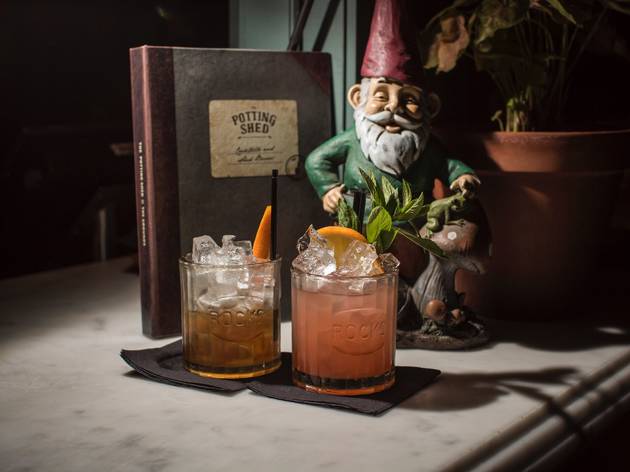 4/12
Photograph: Daniel Boud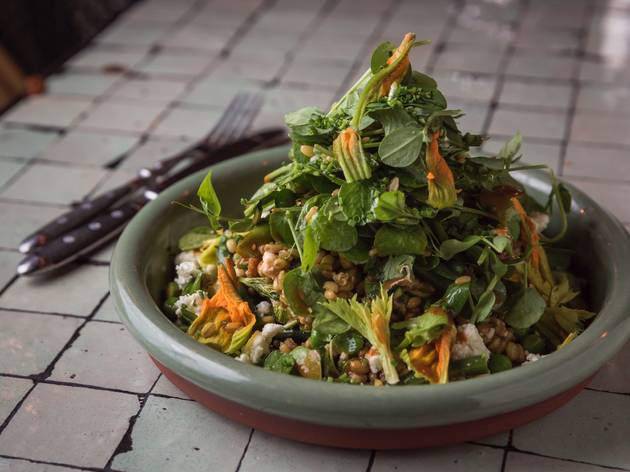 5/12
Photograph: Daniel Boud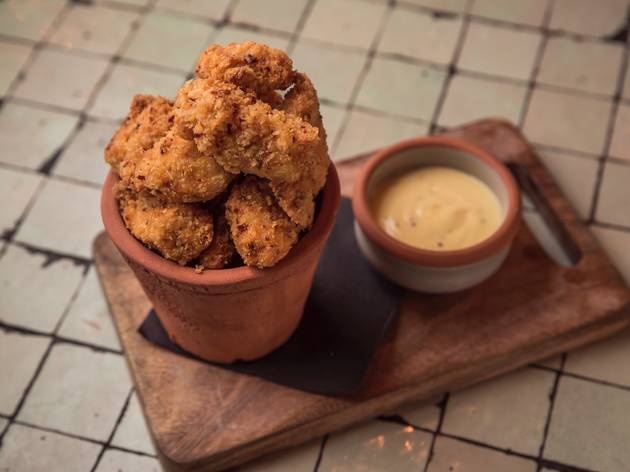 6/12
Photograph: Daniel Boud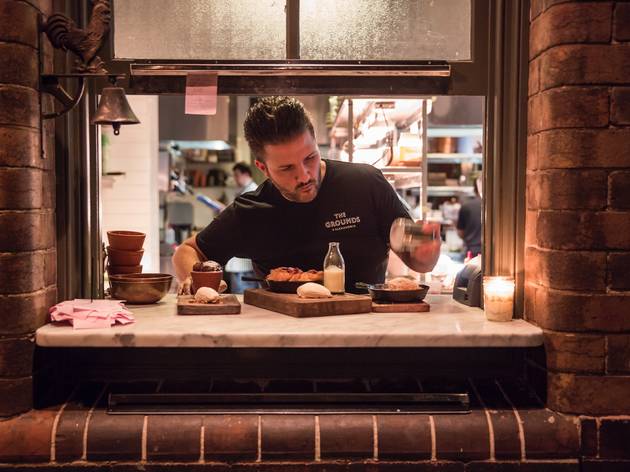 7/12
Photograph: Daniel Boud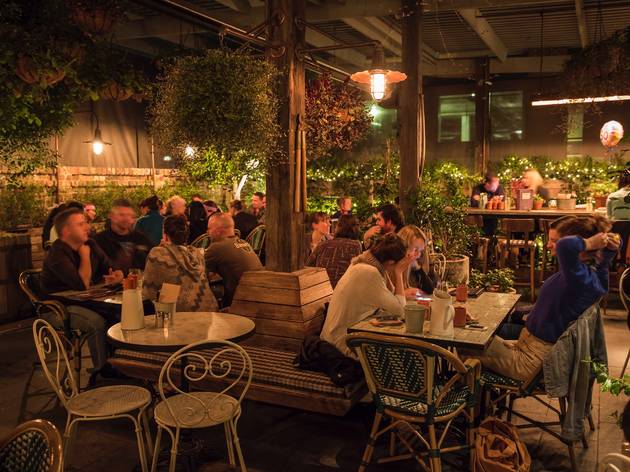 8/12
Photograph: Daniel Boud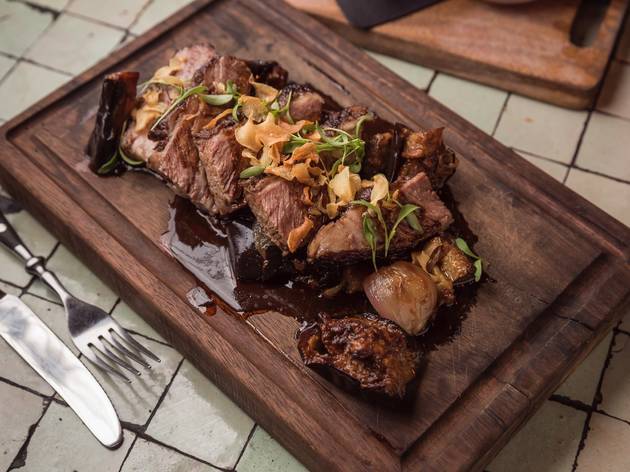 9/12
Photograph: Daniel Boud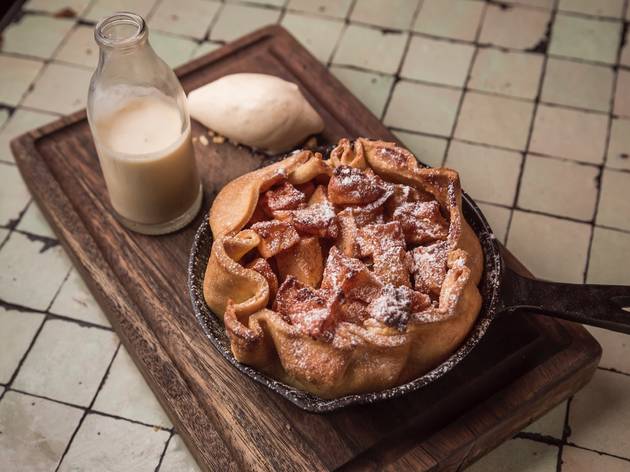 10/12
Photograph: Daniel Boud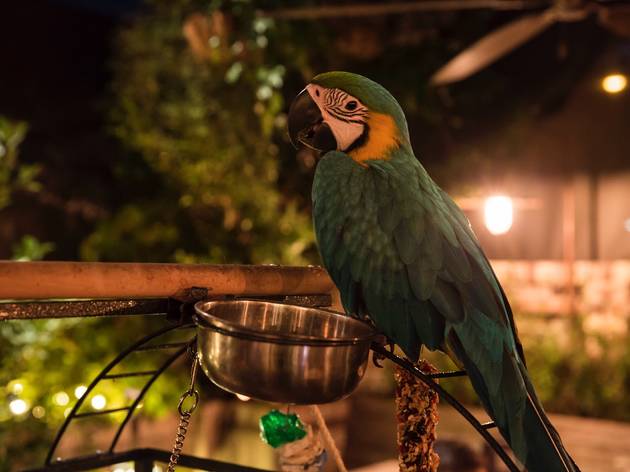 11/12
Photograph: Daniel Boud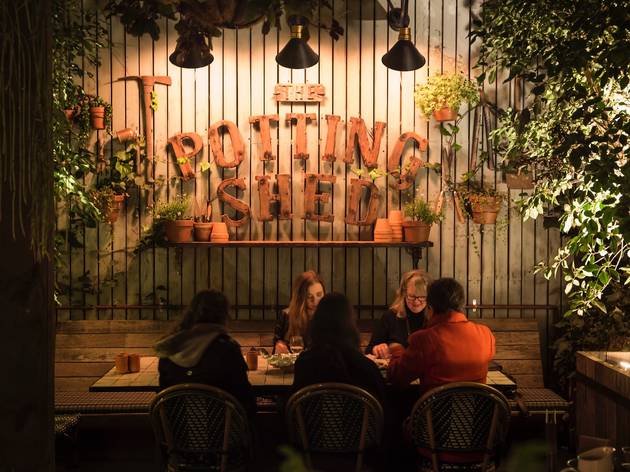 12/12
Photograph: Daniel Boud
Time Out says
Plant yourself at the Grounds of Alexandria's boozy new neighbour for agriculturally inspired drinks, share plates and a feathered, squawking drinking buddy
The crowds outside Sydney's favourite mega-café, the Grounds of Alexandria, are a permanent fixture on weekends. And to continue their domination of this up-and-coming suburb, the Grounds has added a booze barn.
Head to the Potting Shed on a winter evening and be greeted by a flickering wheelbarrow fire pit with blankets for chilly knees and marshmallows ready to toast. Inside there's a double swinging chair for big kids or the romantically inclined, and a glowing micro-herb greenhouse tucked away down the hall. And while the Grounds boasts resident piggy, Kevin Bacon, pets here get a little more exotic. A proud-looking blue and yellow macaw named Fluffy perches over punters.
Winding through a clutter of tables, loud groups, countless hanging ferns and pot plants, you'll find the bar manned by a scruffy-haired, super-friendly beanie wearers. They're only too happy to pour you Six String Golden Ale from local brewers in Erina, furnish you with some West Coast action with a Nail Ale, or a Feral Brewing Co's Hop Hog. Need a sweet treat? Order a Hill Billy Cider from the shovel-handled taps.
They've cultivated a cocktail list that's dominated by sharpness and spice – chilli, ginger, mustard and veggie juices appear in almost every drink on offer. The spicy wasabi smack delivered in the Potting Fix is too much on our first sip, but the cucumber and pineapple ease the heat. The Barefoot Applejack is a swanky, refashioned Old Fashioned, with maple and aromatic orange blossom skirting out the heavy chocolate bitters and syrupy Amaro. The wine list, like the beers, leans towards lighter Australian varieties, and they've also got share jugs that are fruitier than their cocktail offerings – you can practically taste the impending return of spring.
Food-wise, things come in canapé sizes – the bite-sized pork-belly buns, for instance, are teeny tiny. The charcoal-black brioche takes us by surprise, but we don't mind an unusually coloured bun if there's a side of crackling next to it. The popcorn chicken is a little more substantial, but while it's a tasty riff on the more-ish fast food snack, unfortunately these crunchy little balls – served with a mustard mayo – take time to get to our table.
The joint is packed out and a missing reservation and slightly confused staff makes for relatively slow service. If you're thinking of coming here, definitely book ahead, and check it twice. Even though they are still learning to cope with the early crowds, the Potting Shed is clearly set to follow in the Grounds' footsteps, delivering a weekend drinking destination that is yet another reason to visit the Alexandria Creative Park.
Details
Special offers
Date Night Romantic Table Setting
Show them you care with a romantic table in The Potting Shed, complete with a candlestick and a beautiful red rose which you can keep at the end of your meal! Please note that no food or drinks are including in this package, but can be purchased from the menu on the day. To view a picture of this experience, please visit http://thegrounds.com.au/experiences Terms and Conditions: Maximum of 2 diners. Includes VAT, includes service. Valid For: 1 - 2 People Daily 11:30AM-8:30PM
Offer valid until
Sep 29 2119
Best selling Time Out Offers