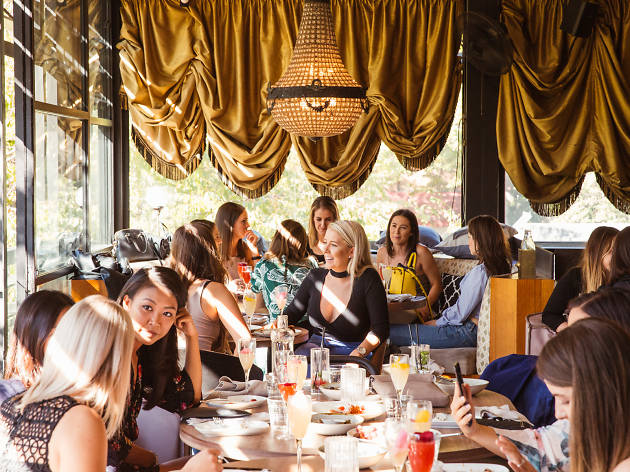 This free app lets you double your $25 government dining vouchers at fab Sydney venues
Unlock exclusive offers and reap unbeatable benefits with the AVC app – including this ultimate bang for your buck
In November 2020, treasurer Dominic Perrottet outlined a new scheme which would give residents of the state aged 18 and over four $25 vouchers to use to enjoy their cities and towns. Two are to be used in cafés, bars and restaurants, and the other two are dedicated for use in entertainment venues. A whole bunch of Sydney bars and restaurants from Australian Venue Co (AVC), are giving you the opportunity to double your $25 vouchers if you spend with them. Better yet, you can download the AVC app and unlock this offer alongside exclusive perks and benefits at their venues.
Download the AVC app and double your government dining vouchers at some of Sydney's top eateries and bars. The AVC's venues include Cargo Bar, the Rook, Beer Deluxe, Bungalow 8, Kingsleys in Woolloomooloo, Manly Wine, the Loft, the Winery and Barangaroo rooftop Untied.
The AVC app also let's you stay in the know and access exclusive offers when you visit one of their fab venues. Firstly, you'll get $10 credit just for signing up! And you'll also start receiving 10 points per dollar you spend at AVC venues, adding to useable cash you can splash at a later date (2,000 points equals $20, for example). You can use the app at over 60 venues Australia-wide and locate your closest venue from wherever you are within it.
Make sure you have the app ready to go and start using those wonderful government vouchers ASAP! Download the app and find out more here.