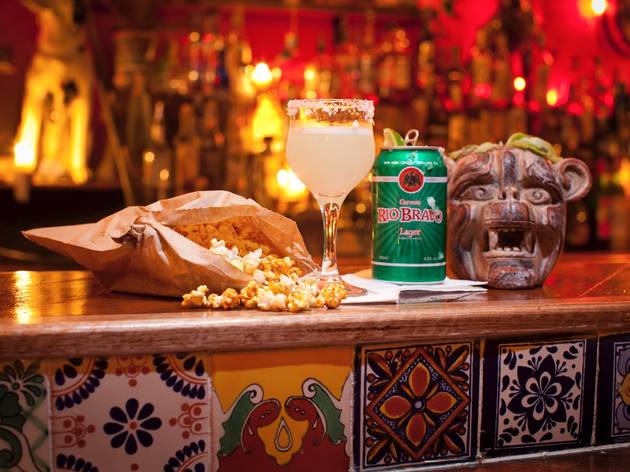 1/7
Photograph: Daniel Boud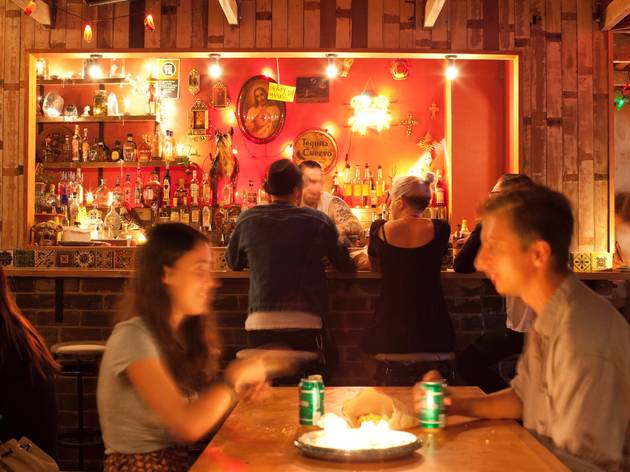 2/7
Photograph: Daniel Boud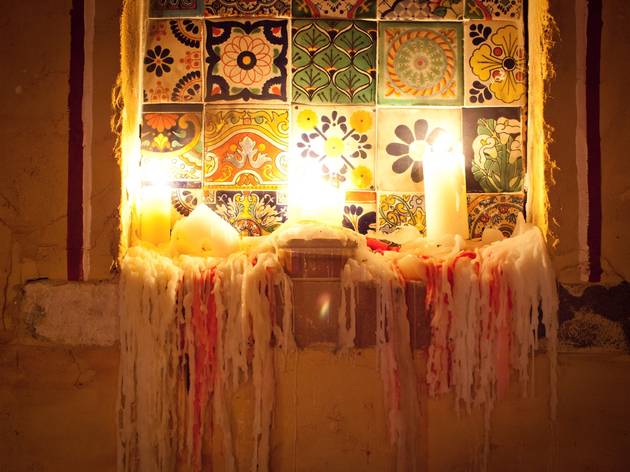 3/7
Photograph: Daniel Boud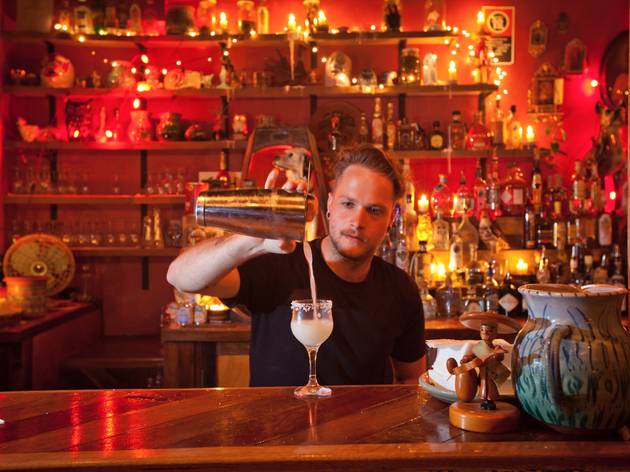 4/7
Photograph: Daniel Boud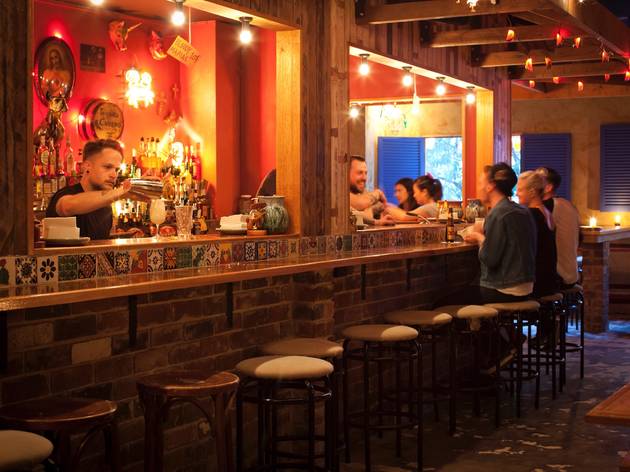 5/7
Photograph: Daniel Boud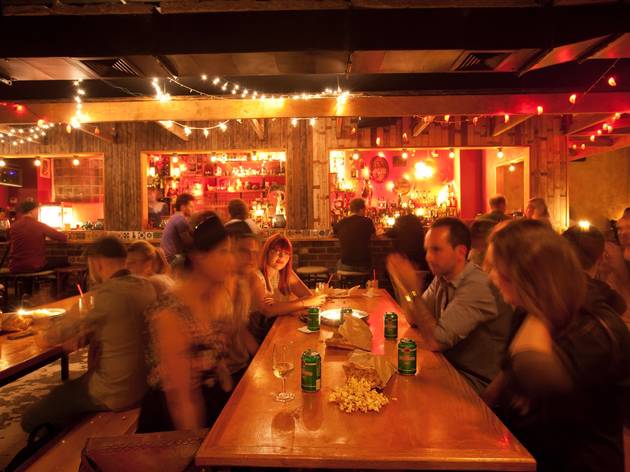 6/7
Photograph: Daniel Boud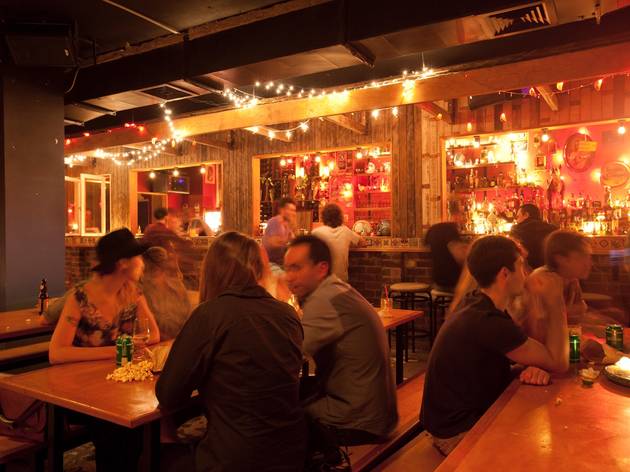 7/7
Photograph: Daniel Boud
The tequila and tinnie party is still kicking on at Tio's
There is a real and present danger of having too good a time at Tio's, the Mexican beer hall in Surry Hills with an amazing mescal collection and plenty of salt-rimmed tinnies in the icebox. But the one who brings you low is also your saviour now that they've got a snacks menu. What you need when you're feeling a bit faded is a hot triangle of two kinds of cheese, refried beans and pickled onion to get you back on the straight and narrow. Many tiny tacos piled with citrusy chicken, braised pork, or refried beans brightened with fresh corn kernels also provide the staying power for another round of forceful Margaritas.

For discount cocktail capers beneath the rainbow glow of the fairy lights and luminous chillies strung across the ceiling, look to the menu of classic tequila drinks where $12 buys you a Paloma (tequila, grapefruit, lime soda) or a Tequila Sunrise (have fun getting that out of your head.)
It pays to get in early to bags one of the long timber picnic tables, or prepare to make friends with whoever you slide in next to on the long bench seats. It might be quiet early on, but Tio's party credentials are all in order and things ramp up pretty swiftly towards the witching hour – you'd expect nothing less from a member of the Shady Pines family tree.
Sydney after dark may not be what it used to be, but you can still find a Saturday night hootenanny at the bottom of a glass of the Wahaka mezcal, made from wild harvested Tobala agave with a flavour our bartender describes as burnt tyres – it's like drinking the glory of the Bathurst 1000.
Lay down some cash on the good liquor; save the change for a can of Rio Bravo and fill in the gaps with free bags of spice popcorn – it's a good times formula that's never failed us.
Venue name:
Tio's
Contact:
Address:
4-14 Foster St
Surry Hills
2010

Opening hours:
Mon-Sat 4pm-midnight; Sun 2-10pm