Where to celebrate National Bloody Mary Day
Get a soothing libation on January 1 at these venues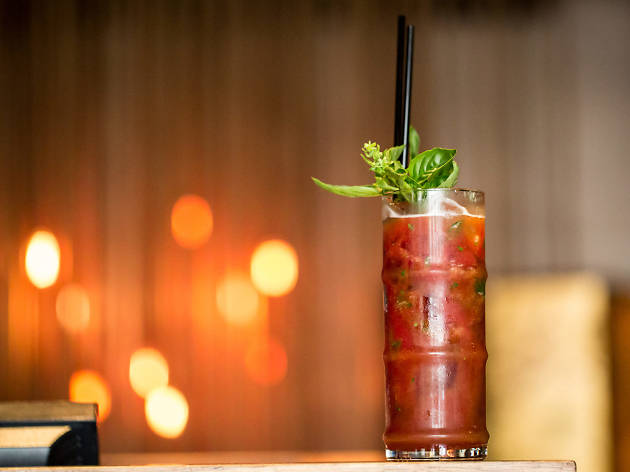 Perfectly timed to ease away those New Year's Eve regrets, National Bloody Mary Day falls on Monday January 1, 2017.
The traditional cocktail of vodka, tomato juice, Tabasco sauce, celery and countless variations upon the same has saved more lives over the years than penicillin. One New Year's Day through to January 8, you can get one for just $10 at Fratelli Fresh, Munich Brauhaus, Saké Restaurant and Bar (The Rocks and Double Bay) and El Camino Cantina.
On January first, watch out for the Recovery Session Combos, which pair the signature Bloody Mary with a carefully selected dish at each venue for just $25.
Italian Bloody Mary $10 (available until January 8)
Tomato juice, balsamic vinegar, salt, pepper, red pepper flake, basil to garnish
Pizza and Italian Bloody Mary $25
Baked Eggs and Bloody Mary $25 (available January 1 only)
Bacon Bloody Mary $10 (available until January 8)
Haus-made bacon-infused vodka, spicy Bloody Mary mix, celery, crackling
NYD Recovery Special: Bacon Bloody Mary and schnitzel $25 (available January 1 only)
Shochu Bloody Mary $10 (available until January 8)
Shochu, tomato juice, wasabi, freshly grated ginger, soy sauce, siracha, pepper, lime; celery stalk
Bloody Mary El Camino "Michelada"$10 (available until January 8)
Bloody Mary with a twist of Craft Beer
House-made Bloody Mary Mix topped off with 30ml shot of tequila and an upside-down bottle of Blonde Moment
New Year's Day: $29 brunch menu with a Bloody Mary Drink Package