Where to play darts in Sydney
The pub sport with sharp objects is having a renaissance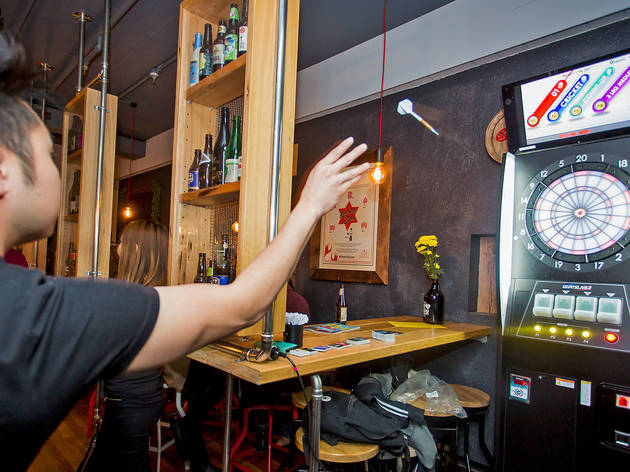 Peer hard enough into the corners of your local and you may notice darts are having a renaissance. If you like your schooner with a side of danger (they are very sharp) and enjoy blowing off steam the old fashioned way (by throwing things at a wall) then perhaps consider these haunts that our resident, anonymous pub darts fanatic has highlighted as the best.
Where to play darts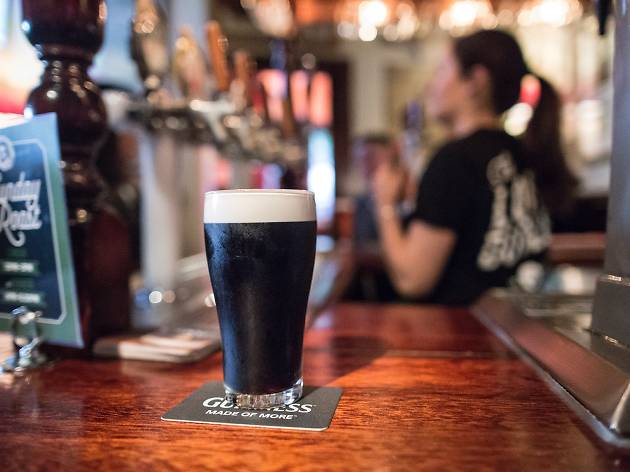 Photograph: Leigh Griffiths
This beautiful old, leafy pub has taken great care of its board and missiles. The dart area is in a perfectly sized alcove that you can take over and not have to share with regular punters. There's plenty of shelving for your beers without interfering with play and the only annoyance comes from drunk dopes who can't read toilet signs and wander into the path of destruction. There's also great pub food and a generally relaxed atmosphere you can ruin with all of your impassioned sledging.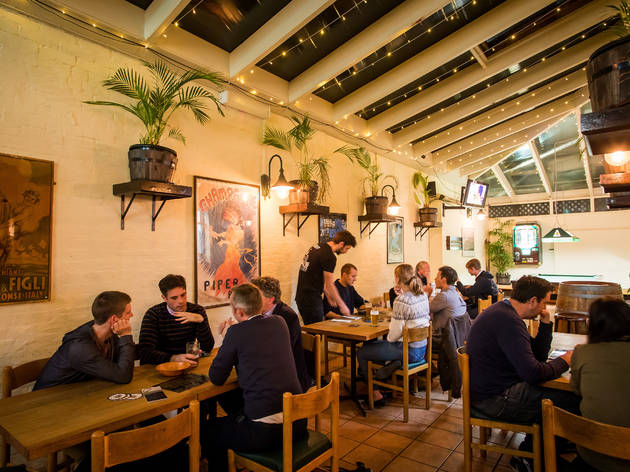 Photograph: Anna Kucera
The front bar of the East Sydney is a perfectly preserved antique gem, frequented by jazz bands and adorned with idiosyncratic Australiana. The back room, however, is a tiled, moppable, rumpus room for fiery, bloody competition. The dartboard here has enough space surrounding it to get together a few teams or even an audience if you're feeling particularly Peter Wright. The only flaws being their cheaper quality darts that are a little on the light-side and the chalkboard is a little scrappy, still, who cares when you have this much chucking room.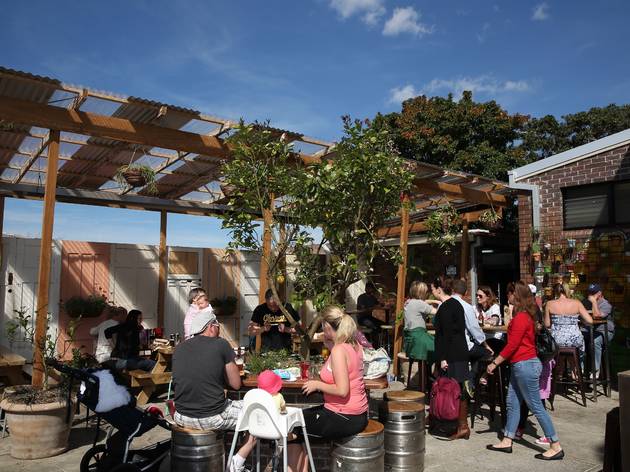 Photograph: Anna Kucera
Balancing family-friendly with posh, The Henson's board is a well-lit oasis in the oft crowded front bar. The darts here are pretty popular and smack bang in the middle of everything so you might have to wait or worse, share. The spotlighting on the board is something else though, giving the darts arena the angelic halo it deserves, and you'd be hard pressed to find better sight lines. We would recommend getting there early and claiming the space for an arvo sesh and keeping a vigilant eye on roaming children and dogs: nobody wants a lawsuit.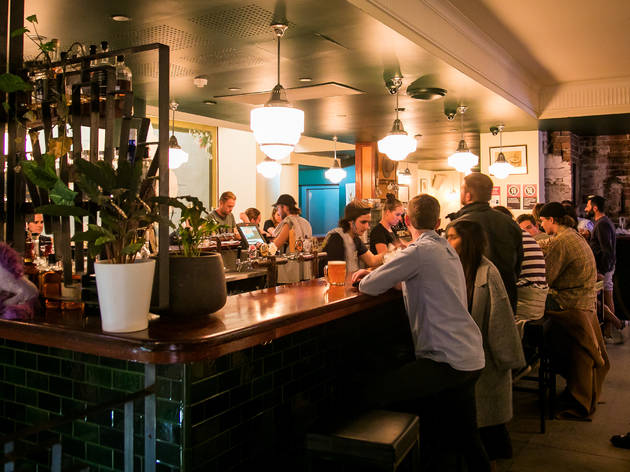 Photograph: Anna Kucera
Probably one of the most publicly social boards in the inner-city suburbs, the Unicorn's dartboard is always on and roaring. The game play was both hindered and enhanced by the fact they only had one dart for a really long time, making the stakes high and exciting but also frustrating if you wanted to have a good round. Similar to The Henson, you'll have to fight with the rest of the pub, but that singular dart can really make the wrangling affable. They have replenished their supply now, so get in quick before someone pinches the other darts (it's only $20 to buy a pretty good set from Rebel Sport FYI).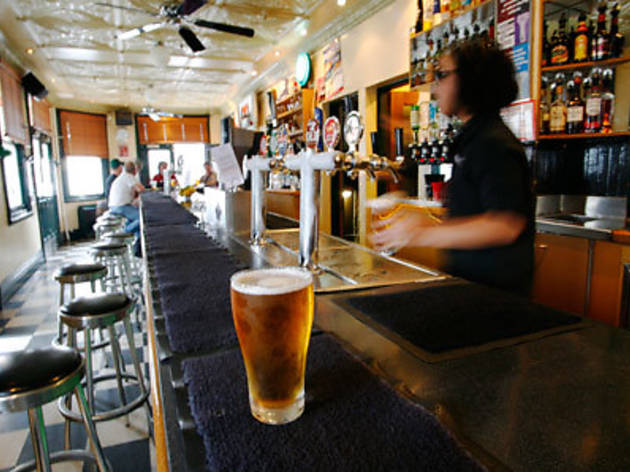 The Carlisle has always had a pretty dedicated pool table and jukebox loving community and we're going to flag it as a potential emerging darts hotspot. The area is quietly off to the side, it's uninterrupted by foot traffic and has great potential for atmosphere, but holy moley do they need a new board! The wire numbers and bullseye are drooping off and it's a bit wonkily adhered to the wall so slips around a bit. This would be a dart nirvana without the shonkiness.
If you're more interested in just drinking
Every year we put our livers and sleep patterns on the line to bring you, dear reader, a comprehensive guide to the best bars in town to make sure your evenings never run dry.