Win a signed bottle of Pappy Van Winkle 23 Year Old bourbon and a whiskey masterclass
Your chance to win one of the rarest bottles of whiskey in the world, plus score a whiskey masterclass for you and 3 friends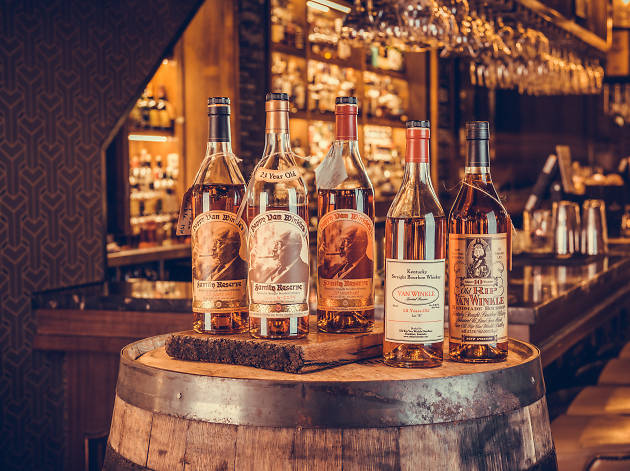 There's nothing like a good whiskey, and we're giving you the chance to win one of the highest-rated whiskeys in the world. Only 30 bottles of Pappy Van Winkle 23 Year Old make it to Australia each year, which makes this product crafted by the Buffalo Trace Distillery incredibly rare.
Each barrel of the Pappy Van Winkle's Family Reserve bourbon whiskey is aged for 23 years, which gives it aromas of caramel and cream with notes of oak, spices, nuts and leather. All that gets rounded off with sweet components of vanilla, maple and honey. If you're lucky enough to ever try this bad boy, make sure you savour it neat!
If you're a fan of good whiskey, you'll want to enter to win this bottle from the Buffalo Trace Distillery, which also happens to be one of the world's most awarded distilleries. One lucky winner will win a 750ml bottle of Pappy Van Winkle 23-year-old bourbon whiskey worth $3,500 (RRP). What's more, your bottle will be signed by Pappy Van Winkle's grandson, Julian Van Winkle. You'll also score a whiskey masterclass for you and three friends to be held at the Buffalo Trace office in Sydney.
Keen to taste something similar that won't break the bank? Pick up a bottle of Buffalo Trace Kentucky Straight Bourbon – the flagship from the same joint that crafts Pappy Van Winkle, for around $60 in leading bottle shops.
Enter by February 28 for the chance to win.