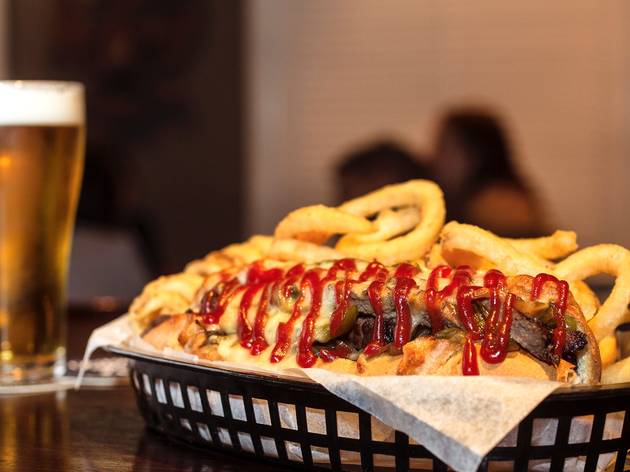 1/9
Photograph: Supplied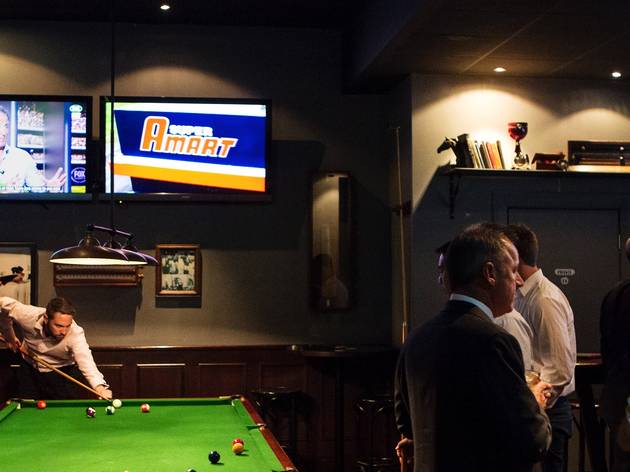 2/9
Photograph: Supplied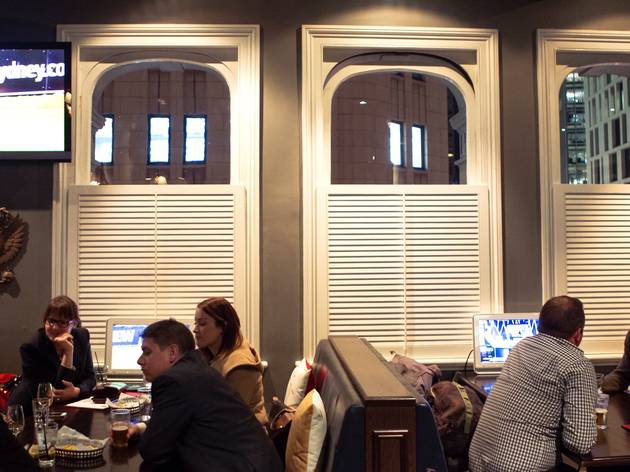 3/9
Photograph: Supplied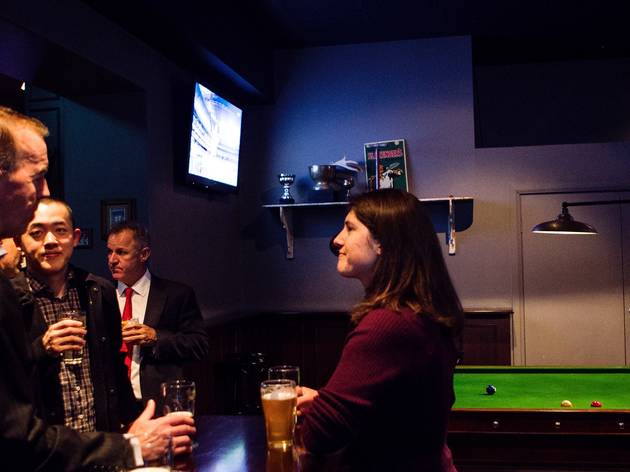 4/9
Photograph: Supplied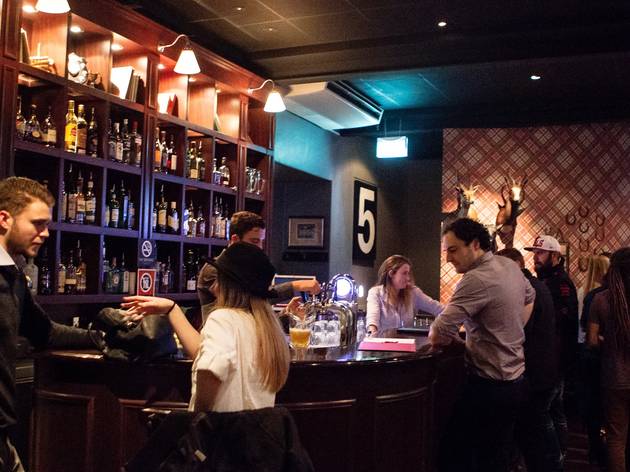 5/9
Photograph: Supplied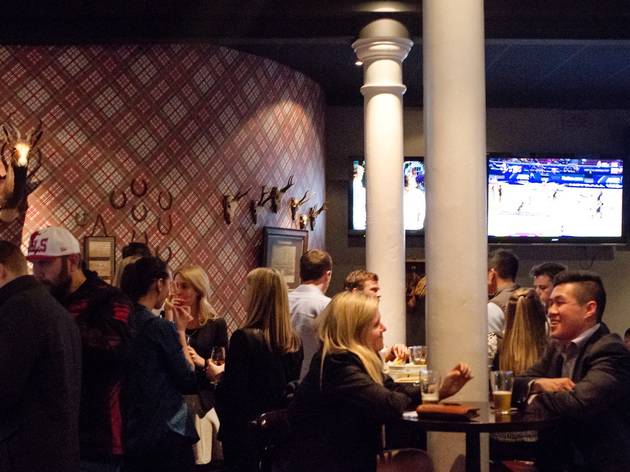 6/9
Photograph: Supplied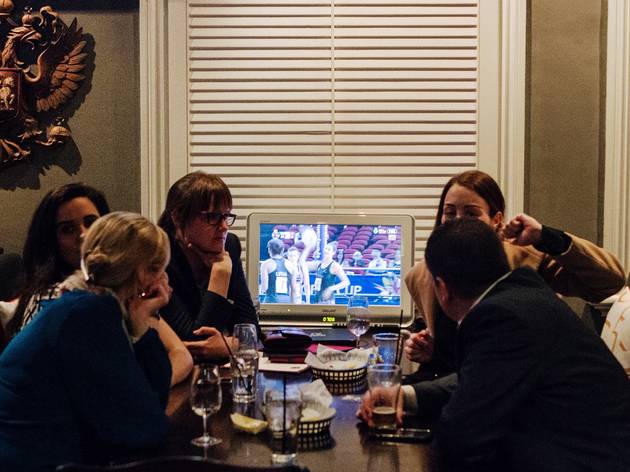 7/9
Photograph: Supplied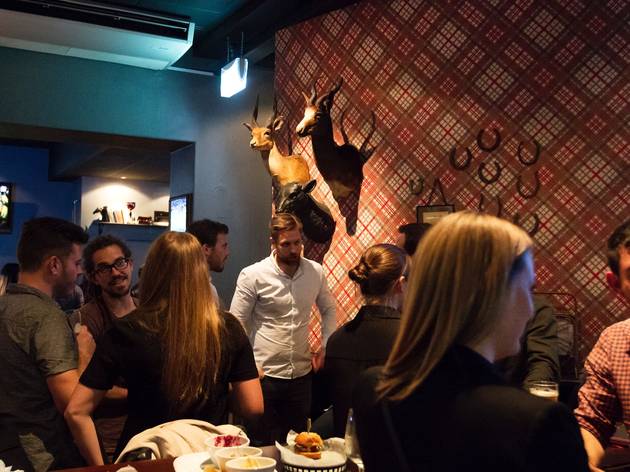 8/9
Photograph: Supplied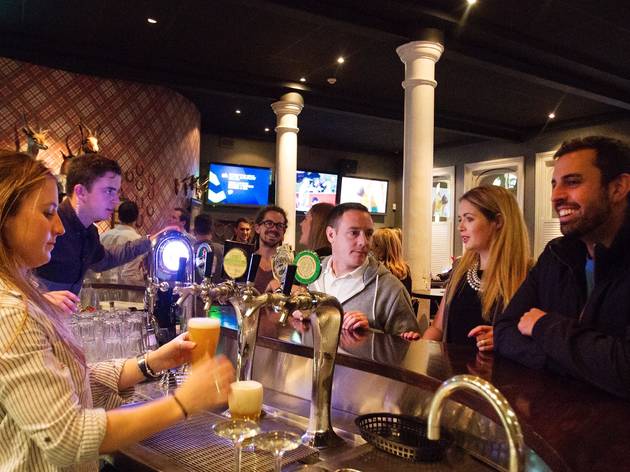 9/9
Photograph: Supplied
Time Out says
We're pretty sure we've found Sydney's best sports bar?
Cards on the table, for the longest time we didn't realise there was another bar above Bistrode CBD, which itself is stacked on top of the Hotel CBD. But thanks to a desperate search for a quietish place to shake off the working week, we headed up the stairs and into our new favourite clubroom.
They haven't gone HAM on the theme but the hit-list is covered. Black leather booths, dark grey walls, a little taxidermy, pool table and vintage sporting equipment set the scene. But it's the gentle glow of the individual booth TVs that is the most exciting thing about this place. That's right, sports fans, the power is yours. Sick of your niche interest always getting bumped in favour of the NRL? Desperate to catch some of the Netball World Cup and no one is screening it? If it's televised, you can watch it here.
Even if you don't get a booth (you can book them, so there's no excuse) the main room also boasts six big screens, and there's four more in the pool room. You could watch rowing, tennis, basketball, MMA, AFL and ice hockey all at once if scheduling allowed.
The bar keeps the list compact – five taps for Coopers green, Heineken, Stella Artois, James Squire Pale Ale and Super Dry, 13 wines by the glass and a handful of single malts like Talisker, Ardbeg, Lagavulin and two ages of Glenmorangie. There're also three Hennessy Cognacs, so if you're feeling flush you can indulge in the rich, fruit flavours of the XO for just north of 20 bucks and pretend you own a football team.
Sure, wings are a popular spectator snack, but for our money the house take on a Philly cheesesteak is the go. Tender strips of steak with soft, sweet strands of onion and capsicum are sealed into a crunchy white roll with a thick layer of melted cheese. Ask for the ketchup on the side if you don't want to make a mess – bonus points because that way you can dip your super-crunchy curly fries in it too.
Obviously every venue with a liquor licence and a TV will show the footy, but this is a bar designed for the devoted followers and dyed-in-the-wool fans of competitive endeavours. It's got that clubhouse vibe without going full bro-town. Everyone's just there for the love of the game.
Details
Best selling Time Out Offers