Did you know that clitorises range from 7-12 cm in length and swell by 50 to 300 per cent when engorged? Yup: that little bauble you've been told about is actually just the tip of the clit-berg; most of the clitoris is below the surface and invisible, wrapping around the vaginal tunnel and extending out towards the thighs. (Which makes stand-up bits about 'finding the clitoris' embarrassing in a whole new way).
Don't believe us? Check out the giant bedazzled clitoris ensconced in the window of Redfern's Bearded Tit bar. Created by artist Alli Sebastian Wolf, the 'Glitoris' is a 100:1 scale model of the female sex organ, covered in sequins. AKA: the most fabulous anatomy lesson you can have.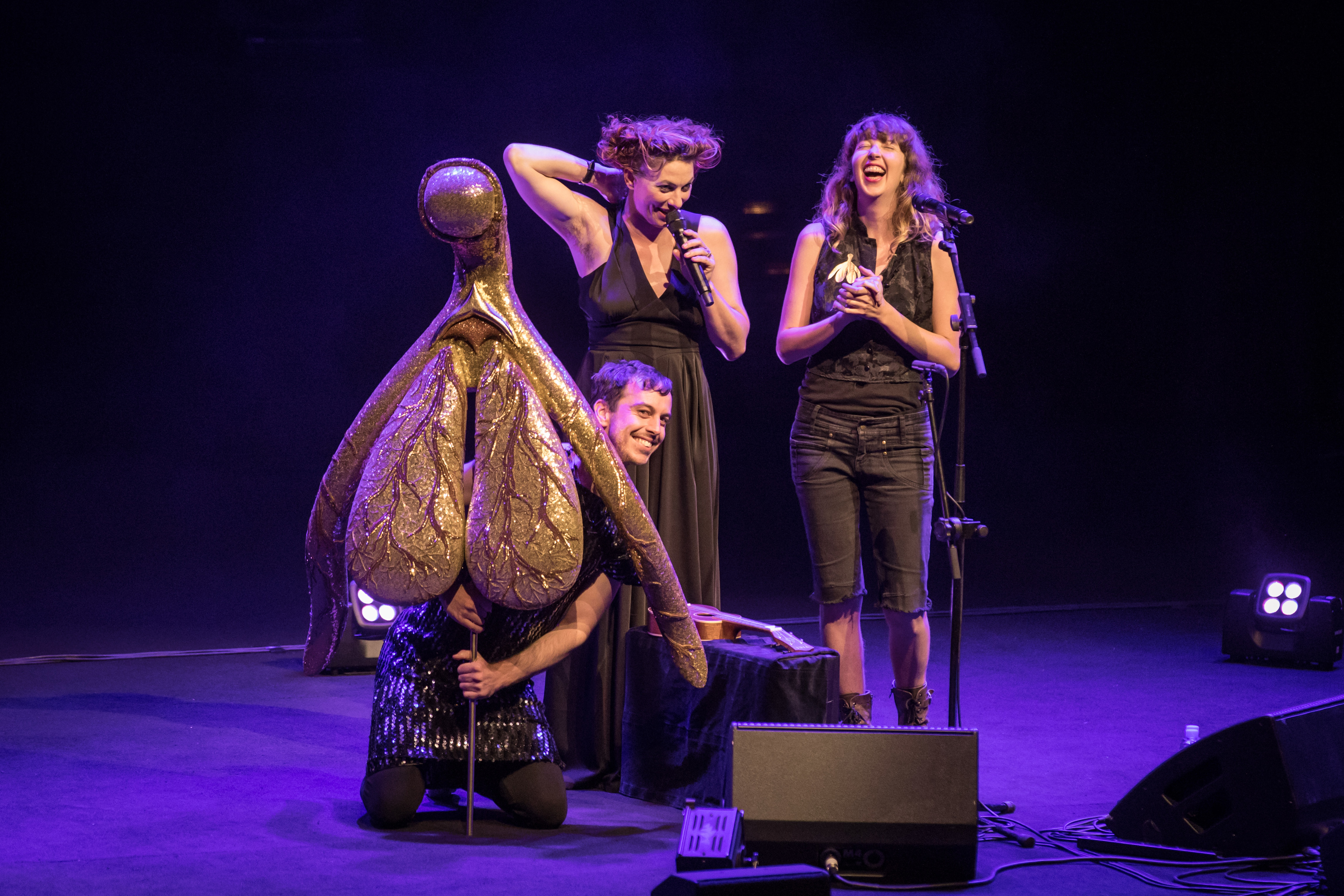 Wolf, who describes the clitoris (the actual one) as "a glorious spaceship-looking creature with 8000 nerves that can swell to three times its size in moments", created the 'Glitoris' partly as an education tool and partly as a feminist performance piece. She achieved both when Amanda Palmer invited her to demo the Glitoris on the Opera House stage during her January 21 gig, with the singer describing it as the most effective artwork in the fight against fascism that she had seen.
The Glit will be at the Bearded Tit until February 25 as part of their exhibition Bush Magic, and will also be shimmying its way onto the d-floor at the following parties, with three human pals (the 'Cliterati') in attendance:
• Heaps Gay Street Party on Sat Feb 11 in Marrickville
• Mardi Gras Heaps Gay on Sat Mar 4 at The Factory Theatre
• The Oyster Club Glamdrogynous Freakshow on Thu Mar 9 at Knox St Bar.
Here are four more facts about the clit, courtesy of Alli, that'll make your day:
1. It is the only known body part in the entire universe whose sole purpose is pleasure;
2. It is the only part of the human body that never ages. An 80-year-old clit looks and works the same as a 20-year-old one. But it does keep growing – it could be 2.5 times as big in your 90s as it was in your teen years.
3. Every clit is unique: they come in different shapes and colours, from super pale pink to black.
4. G-spot and penetrative orgasms are clitoral, coming from stimulating the internal parts of the clitoris.
Not all art can be this fabulous/educative, but here are some other shows we think you should check out this month.