If you like your art epic and/or European, you're going to really, really enjoy Adelaide Festival's 2017 program – the first under new co-artistic directors Neil Armfield AO (film and theatre director, former artistic director of Belvoir) and Rachel Healy (general manager during Armfield's Belvoir tenure, and executive manager of culture for City of Sydney before she took up the Adelaide Festival role).
Given their pedigree, you kinda know what to expect – opera, auteurist theatre, Australian stories, strong visual arts component. And big names.
But what you may not realise is that Healy grew up in Adelaide, and Armfield worked there in the '80s; their affection for the city is palpable in this program. Another interesting fact: Healy's husband is a composer – so you'd expect her to be pretty well informed on the contemporary front. And indeed: their neo-classical and chamber music program is seriously top-flight (heads will rush for tickets to see "premium brand" Concerto Italiano perform Monteverdi's L'Orfeo, one night only; and Italian trio La Gaia Scienza).
The program is brimming with international names that geeks will want to see (Crystal Pite, Barrie Kosky, Complicité), great Australian companies (William Yang and Annette Shun Wah's Performance 4A; the physical theatre outfit Gravity and Other Myths; Restless Dance Theatre), and exciting dance theatre companies (Sharon Eyal's L-E-V; Italy's MOTUS).
Here are 5 top shows worth travelling for:
Saul
One of Australia's greatest cultural exports, director Barrie Kosky has been delighting European audiences for more than a decade with his spectacular productions, from his position as artistic director of Komische Oper Berlin. He hasn't had a mainstage show in Australia since he left in 2001. So it's Pretty Effing Exciting for theatre lovers that he's coming back to town. He's bringing his 2015 production of Handel's oratorio Saul, which received rave (seriously: rave) reviews when it premiered at Glyndebourne Festival. Oratorios are usually performed in concert form, not as fully staged productions. Not so Kosky's version: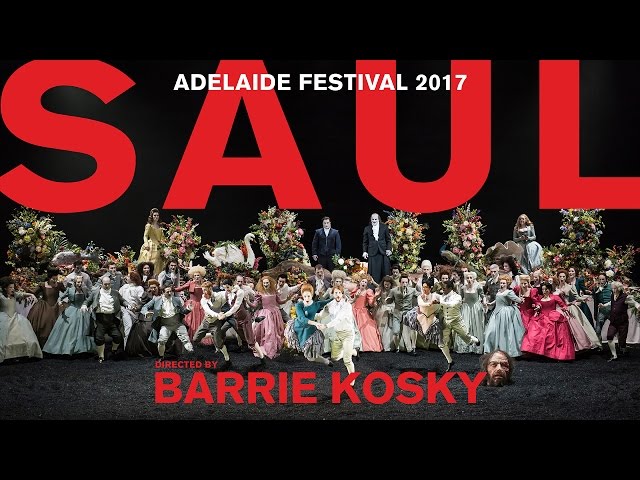 Armfield says "Barrie has reinvented the opera form, and made it grand and popular again…" Healy says it's "completely unmissable". We agree.
The Riverbank Palais
It's a festival bar – but not as you know it. Healy and Armfield wanted to revive the tradition of the festival bar that they had experienced during Barrie Kosky's reign as Adelaide Festival director: "It was more than a watering hole: it was a place people could meet before and after, but there was also shows and talks there," says Healy.
But they decided to go one better: they enlisted Bob Cousins to 'recreate' the opulent Floating Palais de Danse that was moored on the banks of the river Torrens in the 1920s. This Riverbank Palais festival hub will feature live music, DJs, talks, and food-centric events curated by Gil Minervini (Dark MOFO Winter Feast). In other words: it may well be a place that once you arrive, you're reluctant to leave.
Richard 3
If you saw Thomas Ostermeier's rock'n'roll production of Hamlet at Sydney Festival 2010, we don't need to tell you: GET TO ADELAIDE FOR THIS SHOW. Berlin's Schaubühne, under Ostermeier's artistic direction, has been one of the most exciting sites for auteurist theatre over the last decade. Their 2015 production of Richard III features the same key creatives as Hamlet: Ostermeier directs, Lars Eidinger stars, and Jan Pappelbaum designs. The result looks dark, dirty, frighteningly seductive.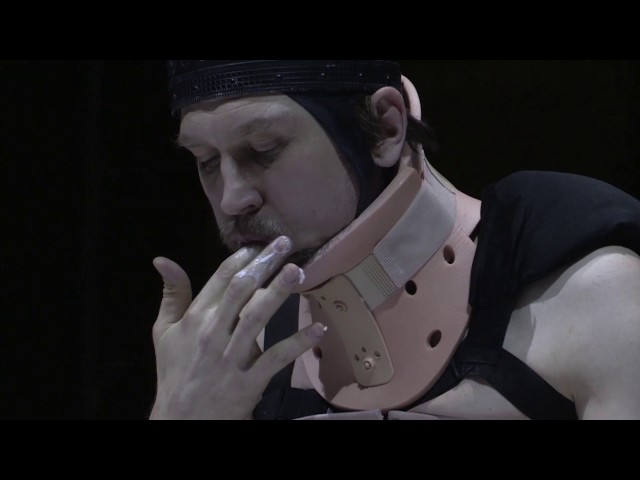 The Secret River – in a quarry
We gave Neil Armfield's production of The Secret River five stars when it premiered in 2013, and again when it returned in February 2016, writing: "There's something spiritually profound and politically important about sitting in a room with other humans and watching your shared history performed on stage – and never more so than when that history traverses the best and worst of human nature, and is an urgent call for understanding and reconciliation."
It's only natural Armfield would program it in his first Adelaide Festival – but his decision to re-stage it outdoors, in the natural amphitheatre of the Anstey Hill quarry surrounded by the bushlands of Tea Tree Gully, is inspired.
Coral: Rekindling Venus
This immersive video aquarium by Australian artist Lynette Wallworth features breathtaking high-res footage of plant and animal life from the very deepest parts of the oceans, and music by Nick Cave, Max Richter, Gurrumul and Anohni, among others. Commissioned for the 2012 London Olympics, the piece is designed to be viewed in a dome, and will be staged in Adelaide's Planetarium. Healy describes it as "mindblowing". We'll let you decide for yourself.
Coral - Lynette Wallworth: Trailer from Felix Media on Vimeo.
These are just five highlights from the Adelaide Festival, which runs March 3-19. We'll see you there.