As you step off the train at Fairfield this Friday evening, the first thing you might notice is the sound of voices, in song. It's coming from three cars full of women doing laps of the streets, blaring a 'sonic collage' created by members of the local Khmer, Indigenous and Iraqi communities working with artist Zoe Scoglio. The women will also decorate the cars – instead of the macho decals we're used to seeing, they'll feature symbols and materials chosen by participants in the project.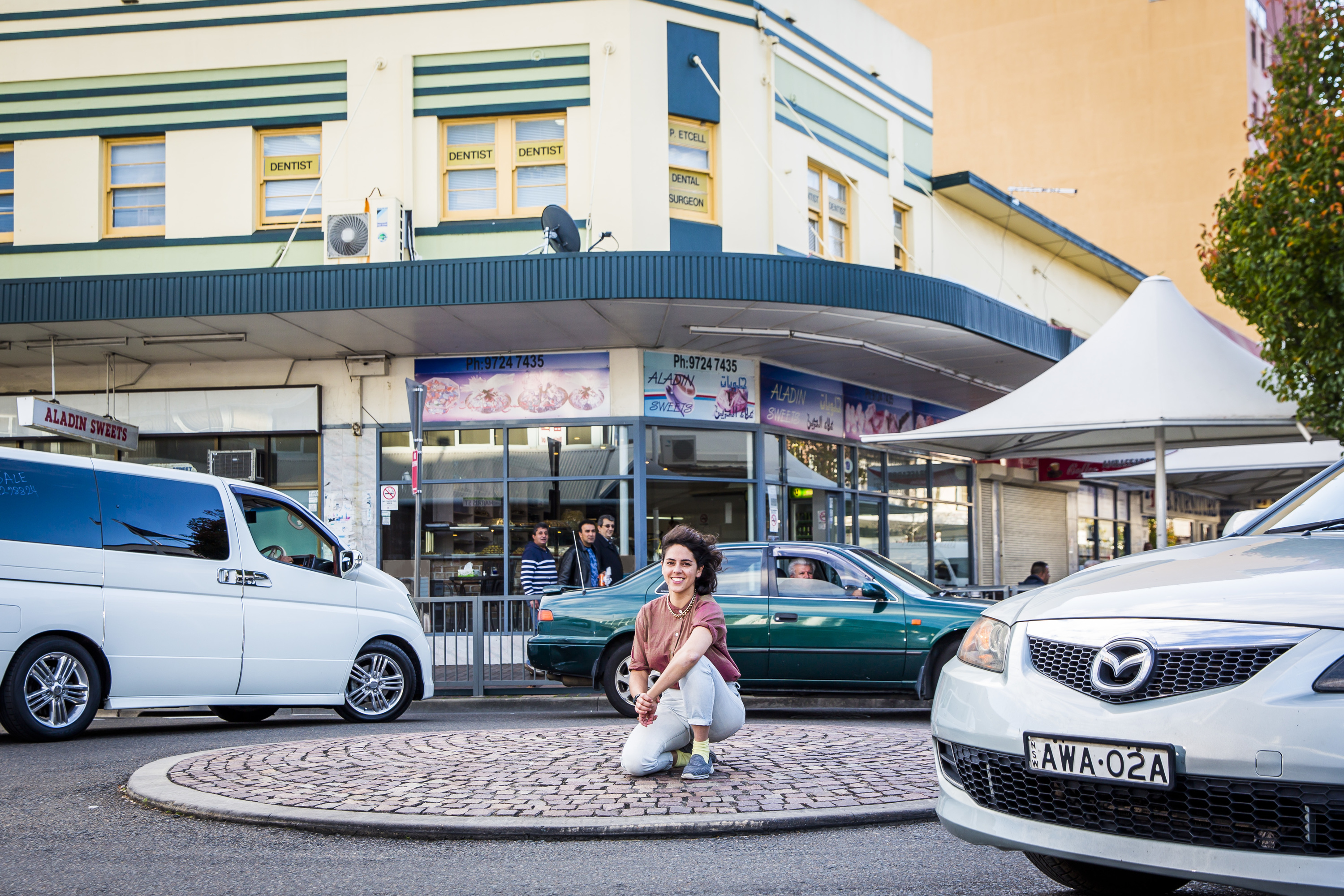 In the Round is one of four works showcased this weekend as part of a two-night mini-festival called Women of Fairfield. It's the latest live art event in the Museum of Contemporary Art's annual series C3West ("Commerce, Contemporary Art and Community," as curator Anne Loxley says), and has been created by a collaboration between the MCA, Powerhouse Youth Theatre, and the NSW Service for the Treatment and Rehabilitation of Torture and Trauma Survivors (STARTTS).
Women of Fairfield is about "the visibility of women in the public domain, and their agency," says Loxley. "It's about celebrating women. In Fairfield, for various cultural and social reasons, there's not great visibility of women in the public domain."
In the Round is one of two works in Women of Fairfield that invite women to take public ownership of pastimes that have traditionally and predominantly been viewed as 'masculine'. The other is Supreme Ultimate, a performance work created by local martial arts champion, award-winning stunts-person and actress Maria Tran, in collaboration with performance collective Hissy Fit (Jade Muratore, Emily O'Connor and Nat Randall). Fusing choreographed movement and film, Supreme Ultimate celebrates women's often overlooked place in Fairfield's flourishing martial arts scene.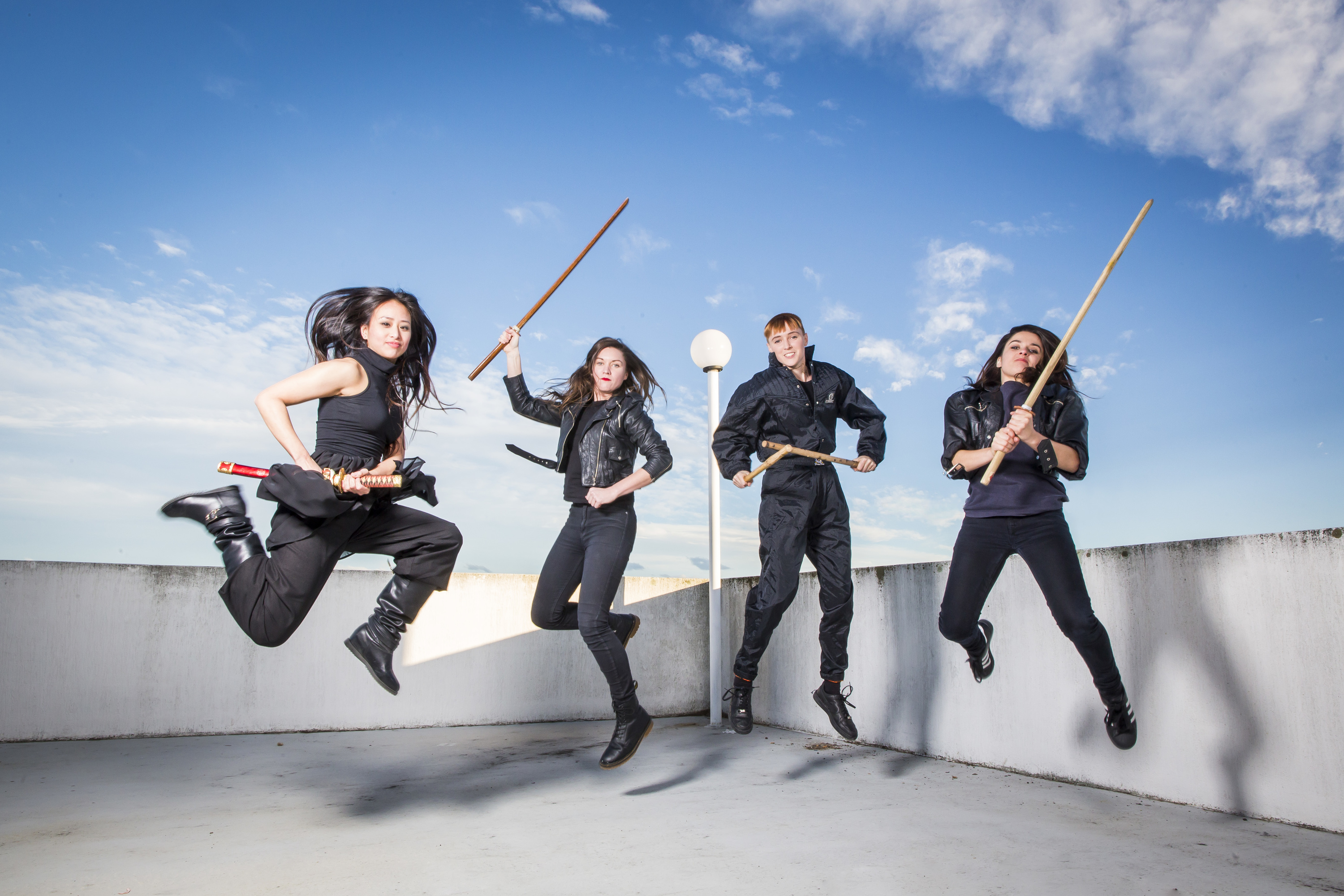 "Fairfield has this stigma as a gangland," says Tran, acknowledging that there are also "issues around domestic violence" in the area. "Women are embracing [martial arts] as form of empowerment. And particularly the next generation are embracing it to express themselves, and as part of their identity."
For Tran, who has her own studio in the area, this is a new way of thinking about her chosen discipline: "When I was growing up, martial arts was always about self defence. This project has allowed me to explore martial arts as a form of self-expression."
As part of her performance for Women of Fairfield, Tran (whose skillset includes Hapkido, Vovinam, Shaolin Kung Fu and Taekwondo) will dance the 'lion dance' (familiar to most Sydneysiders from Chinese New Year parades) which is traditionally the preserve of men. "I've re-designed it – it's not the traditional look."
She's also encouraged her students to embrace the Supreme Ultimate project. "Every now and then you have to remind them how important this is, as not just self defence but as artistic expression: the fact that they're outdoors in a public space doing this for people to see. This work will challenge people's perceptions of women in public spaces."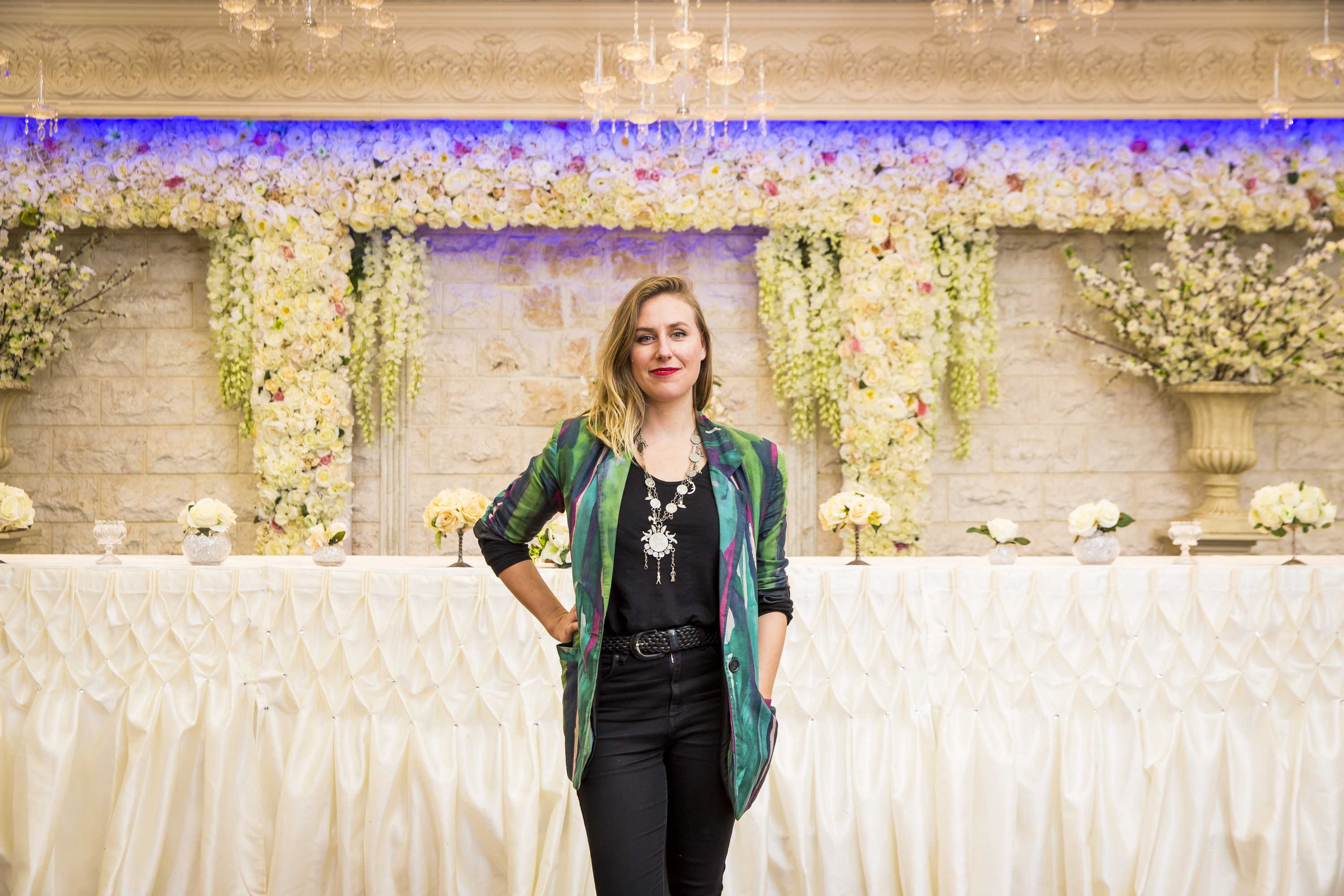 Women of Fairfield features two other works made by artists collaborating with local women: Kate Blackmore's two-channel video installation All Wedding Wishes, which takes viewers inside the world of Assyrian weddings via one bride's big day; and Claudia Nicholson's hybrid performance and installation Pero no cambia mi amor, which was made in collaboration with women from the local South American community.
Nicholson, who was born in Bogota, Columbia, and was adopted and raised in Sydney, used Women of Fairfield as a chance to connect with her cultural heritage. She will create one of her vivid 'alfombra de aserrín' (an adaptation of Central America's traditional ceremonial carpets made from sawdust and pigment) in the Fairfield Chase food court, beside the South American Flavours eatery.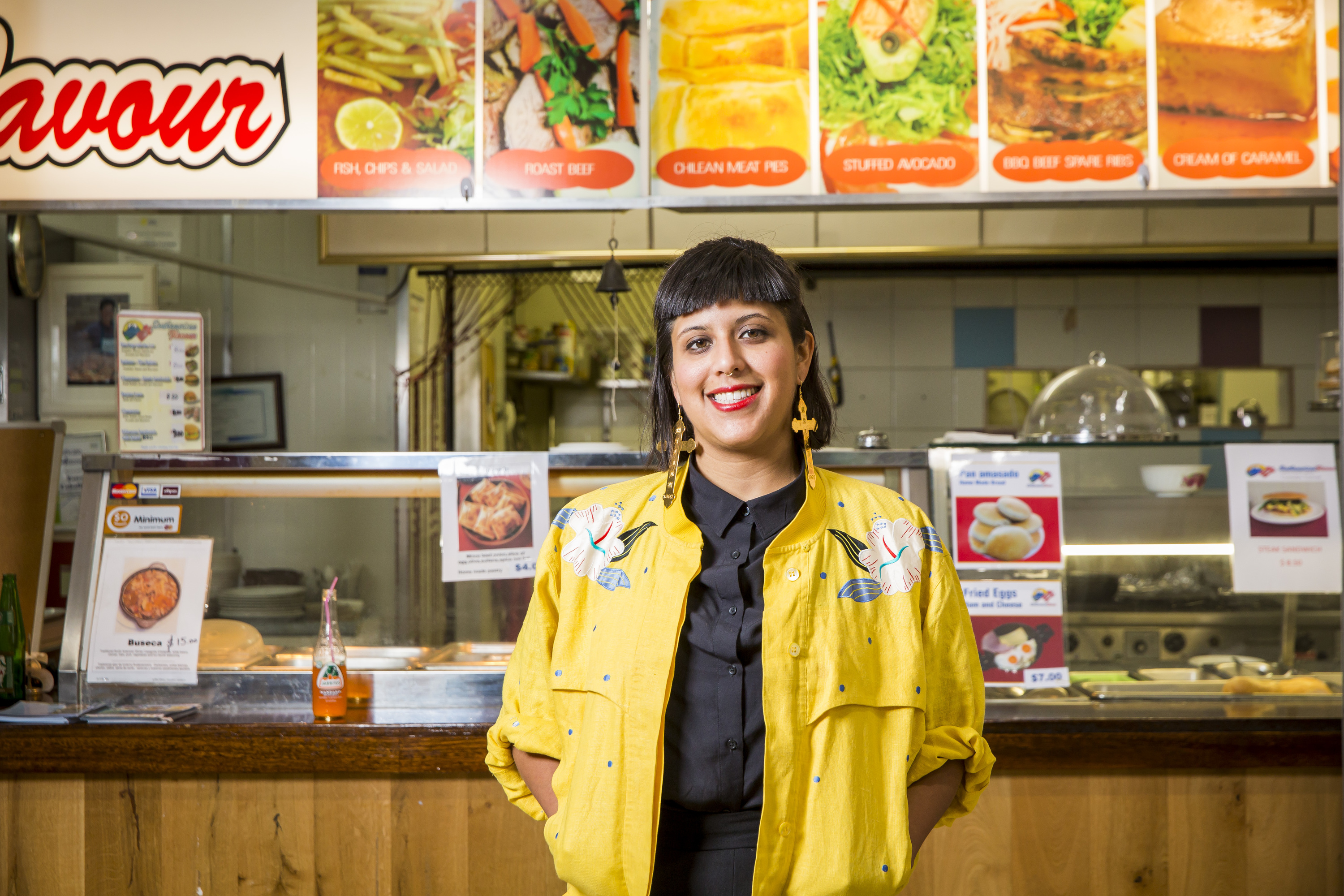 In parts of Central America, these carpets have a performative function – for example, in Guatemala these carpets are made for the 'Semana Santa' (or Holy Week) procession to walk over – and Nicholson has worked with the local Spanish-speaking women's community choir (a group facilitated by STARTTS, with all the members in the 60-plus age group) to develop a performance (two songs: 'Everyone Returns' and 'Everything Changes') to take place in the food court, next to the carpet – which will feature the national flower of every woman in the choir.
In addition, Nicholson has created video portraits of local young women, in her trademark 'blingee' style, which will screen on the food court's existing video displays.
Nicholson initially discovered the food court because she was looking to connect with the local South American community. "The South American Flavours food stand was a good place to start," she explains. "It was the first and most visible sign of that community – there was a lot of Spanish being spoken and a lot of South American people sitting around there. And then I fell in love with everything about Fairfield Chase: the glitter gradient on the signs fits in with my work; the fake plants…"
Loxley, who through C3West has overseen two other art projects in shopping centres ("they really are the 21st century's churches," she quips), says it's always hard negotiating with business to use those kinds of spaces. "But there's no better place for Claudia's carpet than this."
Find out more about Women of Fairfield, taking place Fri Oct 7 & Sat Oct 8, 6pm-9.30pm.