Give the gift of cinema this Christmas
Give your film loving friend the ultimate stocking stuffer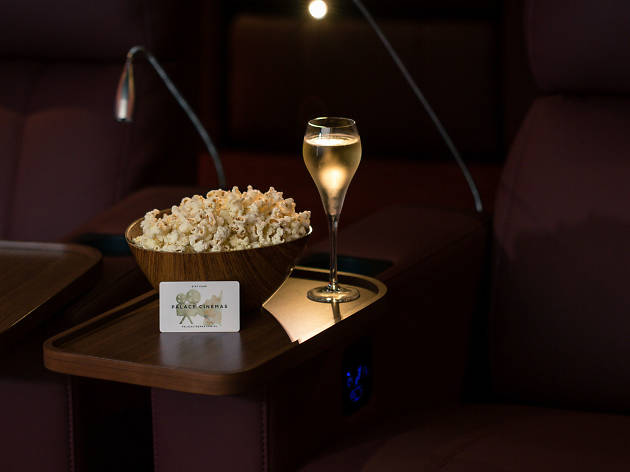 Palace Cinemas have introduced a brand new series of gift cards, meaning you can give your loved one a film fuelled Christmas present this year. The gift cards come in four different limited-edition gift card designs and will be presented in Christmas packaging.
The gift cards are available online, or at any Palace Cinemas location in Sydney. Why not use the opportunity to check out the most recent addition to the Palace collection – Palace Central. Located on level three of Central Park on Broadway it's the latest piece in the puzzle of awesome that is Chippendale. Built to the tune of some $10 million, the cinema has 13 screens (three of them 'Platinum' class) as well as multiple lounge and bar areas. Some cinemas are fitted out with ergonomic leather chairs, hand-built in Barcelona. Interiors are by Design Office and views over Chippendale and Broadway are pretty spectacular. Palace Cinemas executive chairman Antonio Zeccola describes the new cinema as "my gift to the city of Sydney". It joins Palace Cinemas in Paddington and Leichhardt.

Christmas gift cards can be purchased online until Wednesday, December 20 and at the Box Office until December 25.