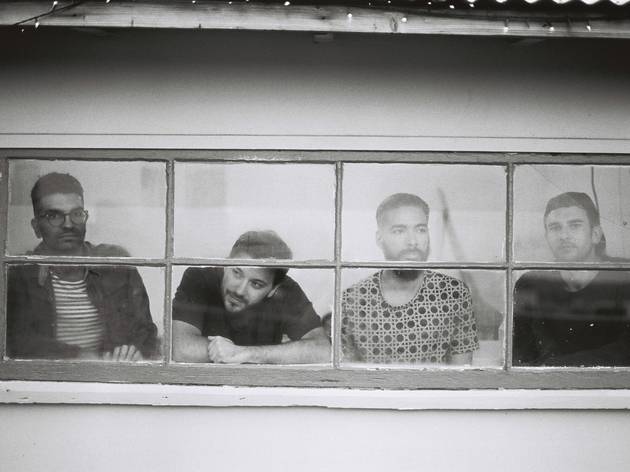 Meet the crew: Mantra Collective
We talk to the lads behind the warehouse party-throwing, underground music contingent
Hey guys, who is Mantra Collective? We're just four old mates – Whitecat, Space Junk, Aboutjack and Antoine Vice – who were brought together by our love and passion for well-produced underground music and DJing.

How and why did it all begin? We pretty much got rolling as a response to a lack of events around Sydney showcasing quality music for us and our friends. There was also a long list of artists we felt weren't getting the love and attention they deserved, so we thought we'd take matters in our own hands. The first-ever event was a daytime harbour cruise at the end of 2012 with Hot Since 82 headlining. Since then we've put in a lot of hard work to have a stack of talented artists grace our shows and warehouse parties with their impeccable music selection.
Where can we hear you guys? You'll hear us at our vinyl-only night, Black Gold, at festivals like Return to Rio and on FBi Click.
Describe a Mantra Collective party in three words... Quality, underground vibes

Name four tracks that may get a spin at a Mantra Collective party.

Whitecat
– So Inagawa '
Integritithm
'
Space Junk
– Mark Henning '
Pusher
'
Aboutjack
– ODE - '
#ff0066 B1
'
Antoine Vice
– Jaffa Surfa - '
Doin' Hauz
'