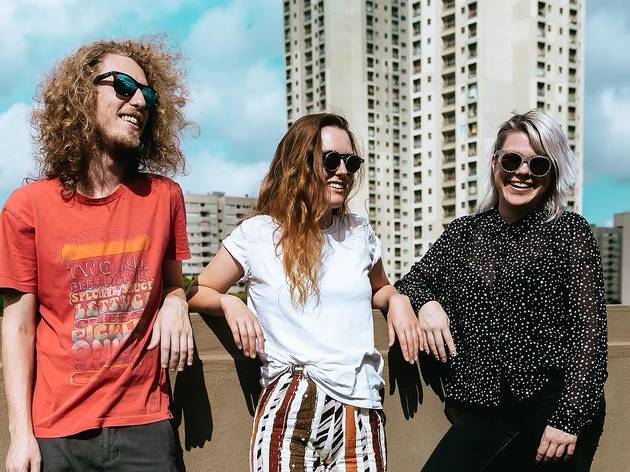 Meet the crew: Picnic
We chat to the delectable Sydney party crew
Hey, guys – we know Picnic for throwing down great gigs and booking some of the most original talent from around the globe for its parties. But let's rewind seven years to when you first began. How did you get started? Picnic was started by myself – Carly or Kali – and Mr Motorik – Vi Hermens. Vi and I had a great time for two years, then he kindly handed me the baton and the name. And I've been going strong for five years! The core Picnic family is Andy Webb, Adi Toohey and myself. Andy has been with me for nearly the whole five years and Adi about one and half years. They are both invaluable. Of course, there is the extended family of amazing artists, and my friends are part of that family.
Where can we hear you guys? You can head to Picnic's Soundcloud and Facebook page. Adi and Andy are also on Soundcloud.
What's been your best gig so far?
Kali It's a tie between two Andrew Weatherall gigs. Firstly, at Sydney Festival when he played with Neville Watson it started raining just before... which was crap for my suede shoes but incredible for the vibe under that marquee! And then his One Night Stand at OAF last year. Two equally untouchable gigs.
Andy It's so hard to pick one. Probably DJ Harvey and DJ Garth at Sydney Festival in 2011. Harv's set was so sensational, I went straight to the afterparty at Goodgod and played what I still reckon was my best and favourite set ever. Too inspired, too vibed.
Adi When Andy Webb had his records and gear stolen from his car, it was very nearly the end of the world. In a really heartwarming turn of events spearheaded by Kali, we managed to get a whole lot of Picnic associates down to Goodgod for an all-time fundraising bash. There was so much love for Webby – I was grinning ear to ear all night!
What's your end goal when you're organising an event/party? For people to dance, have a good time and hopefully get a little or a lot inspired!
Describe a Picnic party in three words... Best. Vibe. Ever.