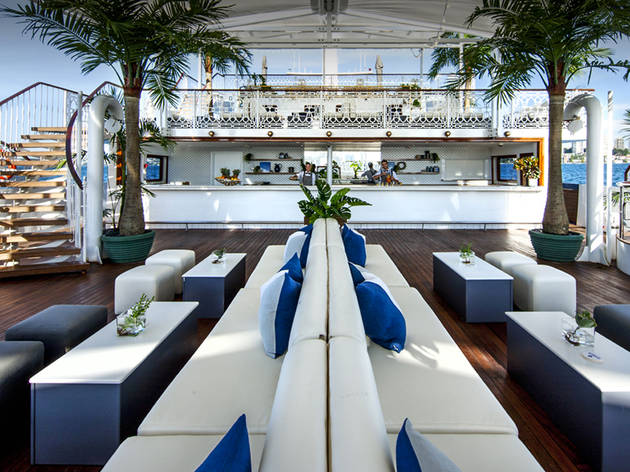 1/7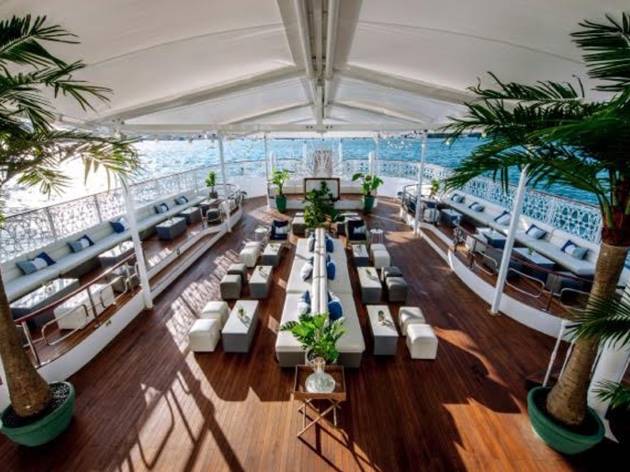 2/7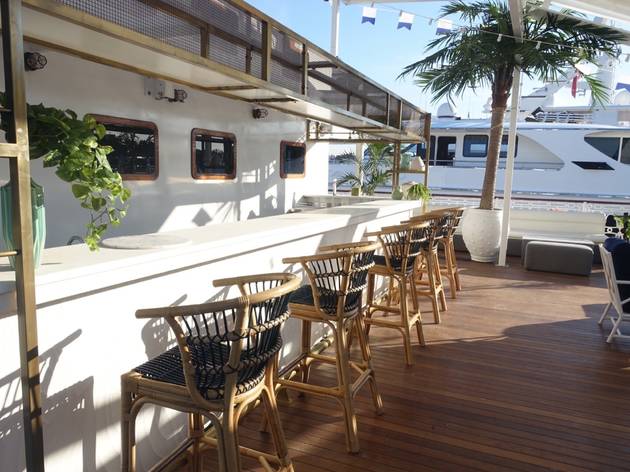 3/7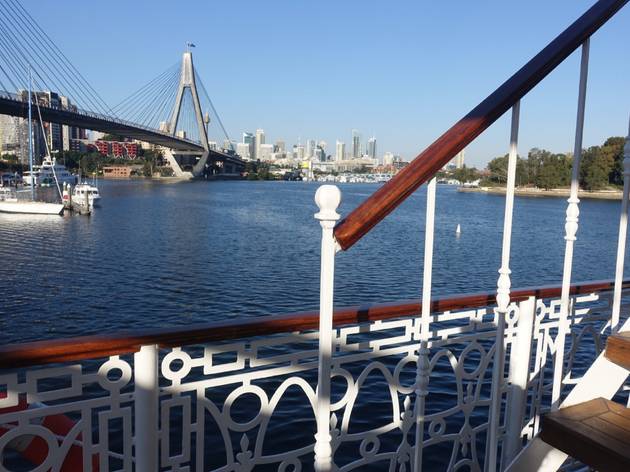 4/7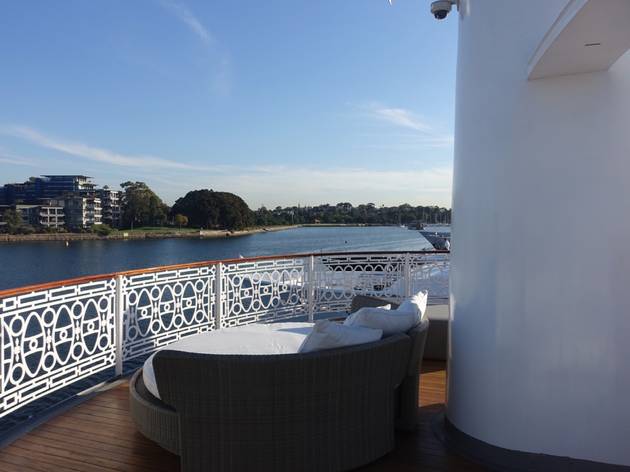 5/7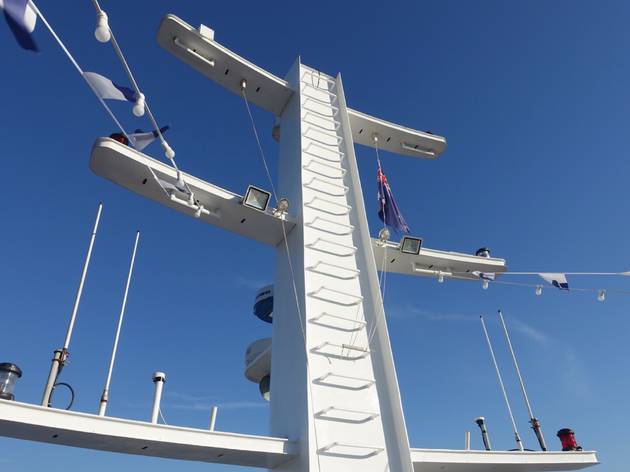 6/7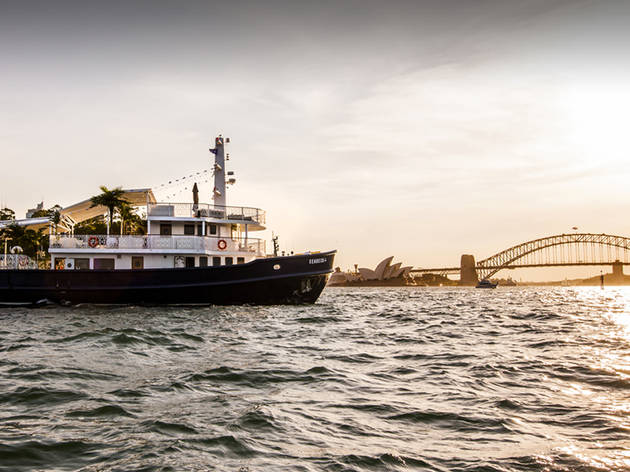 7/7
Time Out says
Get the story behind by Sydney's newest floating oasis
Stepping on to Seadeck isn't like hopping onto any boat you've ever been on before. It's way bigger than a yacht – perhaps reminiscent of an old steamboat – but it's luxury AF. Its size is the first thing you notice, followed by its design details and three deck layout.
While it's a beautiful space, what's truly fascinating thing about Seadeck isn't its furnishings – instead it's long and treacherous journey to get here. "When I bought it I didn't know anything about boats. Since then I've had to learn a lot about them," owner Scott Robertson explains.
The music industry veteran had just bowed out of running Future Music Festivals across the country when he came across the vessel. The boat was built in 2012, originally for a client in Dubai – and Robertson purchased it in late 2014, gearing up to kick off a summer series of events focused around international DJs. After months of delays – which dampened the spirits of Robertson, eager punters and local promoters alike – it didn't seem like Seadeck was ever arriving.
That's because it was well and truly on the other side of the world, about to embark on an 11,000 nautical mile journey, which was peppered with detainments, countless dollars, external damage, layers of lawyers and even a James Bond-style, cigar-smoking corrupt official. Eventually after making it through threats, military stitch-ups and immigration issues, the boat arrived in Indonesia, where months of rebuilding, refurnishing and making it beyond seaworthy was its next hurdle. "Australia has some of the strictest maritime laws in the world, and we had to comply." Beneath its beautiful exterior, its inner workings needed an overhaul. Robertson explains, "I was at Harpoon Harrys one night and someone called me after I'd had a few scotches, saying one of the turbines had gone out. I had to spend the next 24 hours working out how to get it sorted out from the other side of the world."
Meanwhile back on our sunny local harbour things weren't going so well. In mid 2015 police were cracking down on 'party' boats (and hey, 'Shipfaced' doesn't sound like the most responsible vessel to us either). Perhaps if Seadeck had arrived here in its initial incarnation, it wouldn't have had much of a chance. "I would never put myself through that process again, but in that time we've had the chance to really develop what Seadeck is" Robertson explains. So what is it – a boat, a restaurant or a bar? It's D, all of the above. "It's a harbour experience. We have one of the most beautiful harbours in the world. You know when you pass the Opera House on a boat? No matter how many times I see, I still sometimes get goose bumps. We wanted to make the most of that."
The change in focus has him enlist executive chef Drew Bolton of Vine Double Bay. The menu is skewed to match your surrounds – mostly seafood, snack-able and light. We're already looking forward to trying the crab roll. Bolton went through 25 different dough recipes before settling on the bun that's set to encase shreds of lobster zinged up with 'cucumelons', or pickled Mexican cucumbers. To compliment this on the drinks front, they are going big on fun – think boozy custom Calypsos and summer spritzers.
For now, Seadeck is serving as a function space, but come September they'll be setting out on two cruises daily. See you on the high seas, Sydney.
Details