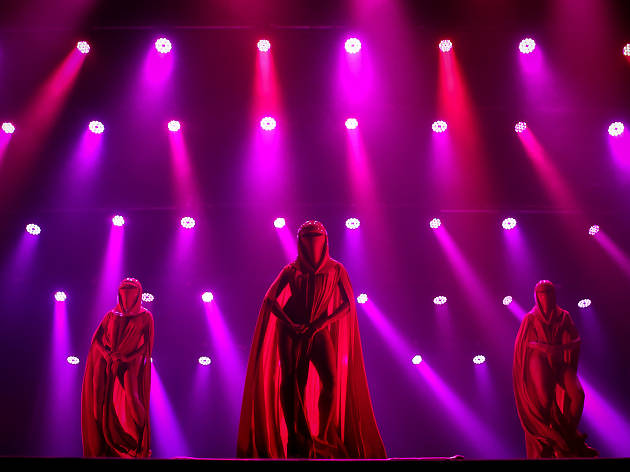 1/2
Photograph: Josh Groom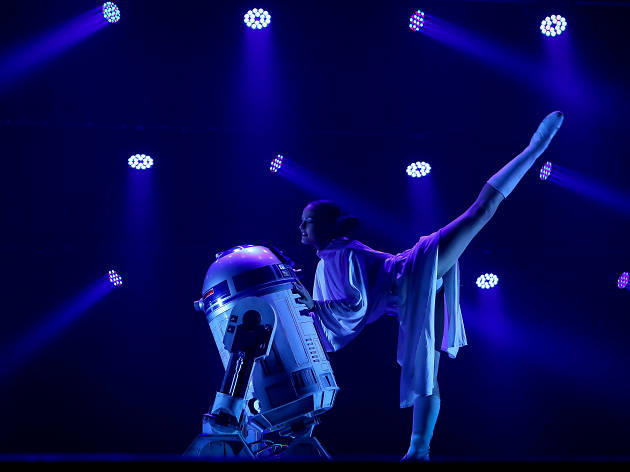 2/2
Photograph: Josh Groom
Time Out says
The hit Star Wars burlesque parody is back in Sydney
For a long time, Princess Leia's gold bikini has been the sexiest thing about the Star Wars franchise. But in 2011, Australian creative Russall Beattie decided to put a sexy – and properly funny – spin on George Lucas's characters from a galaxy far, far away. What started as a one-off, small-scale show has become an international touring sensation, with high production values and enormous acclaim.
The Empire Strips Back is an unauthorised burlesque parody, complete with a sexy Boba Fett, scantily-clad stormtroopers, your favourite droids, a black latex-covered Darth Vader and, of course, that gold bikini. The show features fabulous music, some brilliant gags and plenty of striptease.
The show is swinging into the Enmore Theatre on February 14 and 15, and the producers say this could be your last chance to see it in Sydney for a while as they're currently in negotiations to take the show to Las Vegas for a residency.
Details