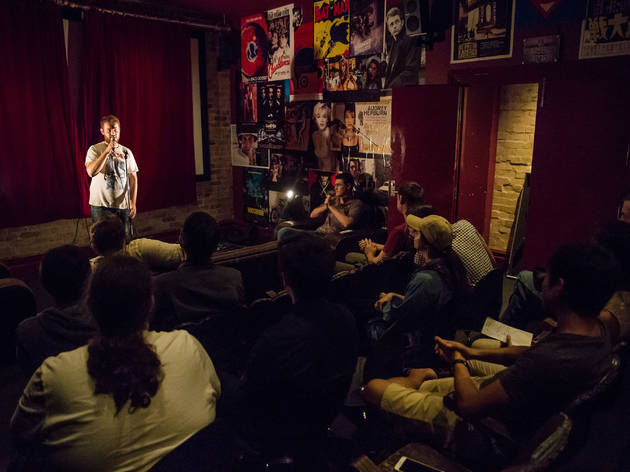 It's open mic comedy, in a small cinema, in a reno-d pub - so, so Sydney
Comedians Jamie Kirk and Ben Kochan host this open mic room, previously called POS Comedy; but it's still a space for comics to try new material and develop their craft in an intimate room (40 max audience).
Comics have up to 4 minutes per set, and can sign up on the Cactus Juice facebook page from noon on Mondays. The show starts at 8pm, and includes two feature acts and a support doing longer sets.