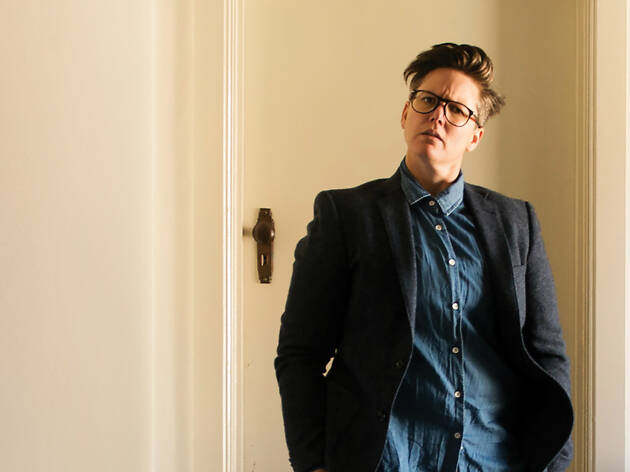 Time Out says
The Tasmanian-born comedy star is following up Nanette with a show named after her dog
Hannah Gadsby has been a popular live act in Australia for more than a decade, but it wasn't until she announced her retirement from the stand-up stage that she really made her mark.
In 2017, the Tasmanian-born comedian opened Nanette in Melbourne, a show which she swore would be her last. But Nanette was no standard stand-up comedy show. Yes, it was funny, but Gadsby's main objective was to deliver a fiery and furious takedown of the heterosexual patriarchy. To do that, she needed to turn her back on the sort of self-deprecating humour she made her career from.
The show went on to win her the Melbourne International Comedy Festival's Barry Award, the Edinburgh Comedy Award for Best Comedy Show, and the Helpmann Award for Best Comedy Performer. It was then turned into a Netflix special that captured the attention of the world – and still holds an approval rating of 100 per cent on Rotten Tomatoes.
Now Gadsby is said to have "found her voice" and you'd best believe she'll be using it in her new live show, Douglas. While Nanette was named after a random woman who Gadsby happened to meet, Douglas is named after her beloved dog. Not that you should necessarily expect a show about a dog; instead, Gadsby says that Douglas, like Nanette, inspired her to put pen to paper.
After an international tour and a season at the Melbourne International Comedy Festival, Douglas is finally coming to Sydney, with five shows at the Sydney Opera House's Concert Hall from December 17 to 21.
Gadsby has just added a sixth and final show to her Sydney run on December 21 at 5pm. The best seats are available to that performance.
Details