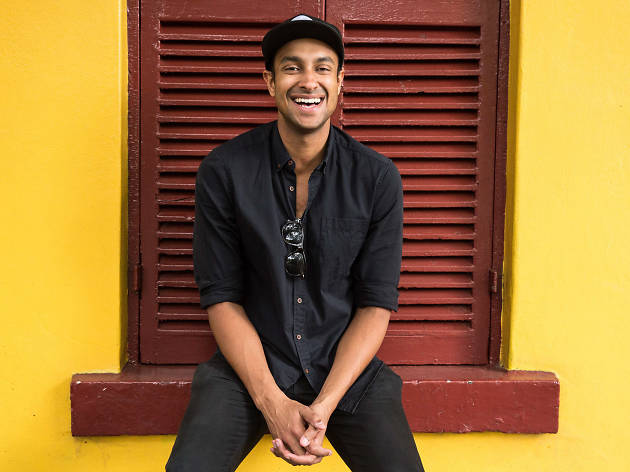 [Sponsored] A talented storyteller, easygoing performer and all-round nice guy, Matt Okine is a highlight of the festival
Sydney you loved Matt Okine's The Hat Game so much that he's returning for an encore performance this August. Over two nights Okine will be performing an encore of his rip-roaringly good stand-up show at Sydney's Comedy Store.
Over the course of the hour-long show Okine tackles everything from call-out culture, misogyny and sexism to white privilege, being woke and the internet in its infinite entirety. It's been one hell of a year for Okine. After leaving his role as a Triple J breakfast host Okine leapt into writing and starring in the television adaptation of his semi-autobiograhical stand-up show The Other Guy. From Time Out's April 2018 review of The Hat Game:
"This might be a controversial opinion, but in his new show, The Hat Game, Matt Okine tells the funniest – and longest – period joke I have ever heard."
"He's an incredibly talented storyteller, weaving a Matryoshka doll-like narrative of stories within stories. Just when you think he's forgot one – what did happen with the ATM? wait, what about that phone call? – he picks it up again and advances the story a bit more. "
"Okine had the audience in gasping, belly-aching laughter at points, and even during the quieter moments everyone was silently in his thrall, awaiting the next perfect punchline. "
With an infalliable ability to generate laughs and growing reputation it's not uncommon for Matt Okine's stand-up shows to sell out. He's playing two encore dates in Sydney (August 3 to 4) and tickets are available online now.