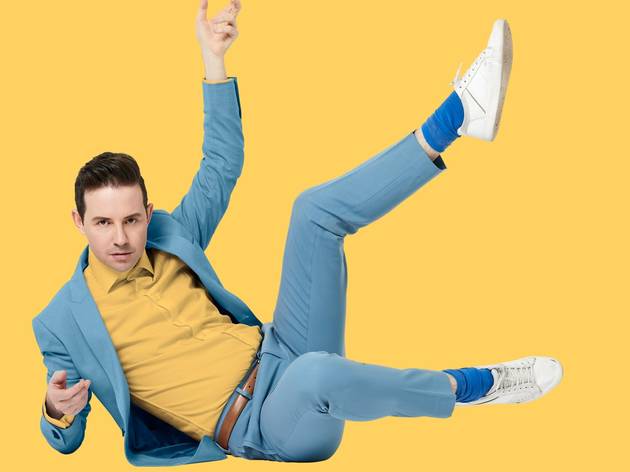 Time Out says
Knowing just how to work a stage and an adoring crowd, the radio host with the most offers a fun night out
Out and proud comic Nath Valvo is the guy his one-year into being a new mum girlfriends ring when they finally get to go out on the town. It's not hard to see why. His kilowatt smile lights up the room, and his nimble command of the stage squeals good night out.
Not unlike festival fave and Mardi Gras host Joel Creasey, Valvo's show Chatty Cathy is predominantly aimed at straight couples intrigued by the vagaries of a gay man's life. Though he'll jokingly note, of the gays, that "there's always a row at every show." A great physical comedian with a knack for expressive facial work – note the eyebrows, when a friend introduces you to both a straight and a gay man –he throws himself into his act with such abandon it's impossible not to get swept up in his enthusiasm.
Valvo also knows how to work a dramatic pause and lean into them for bigger LOLs. And expect to hear all about the abs of his Iron Man-competing boyfriend, an infectious diseases doctor in a time when that's all the rage.
Details