Sydney Comedy Festival
Check out our hit list for this year's festival of funnies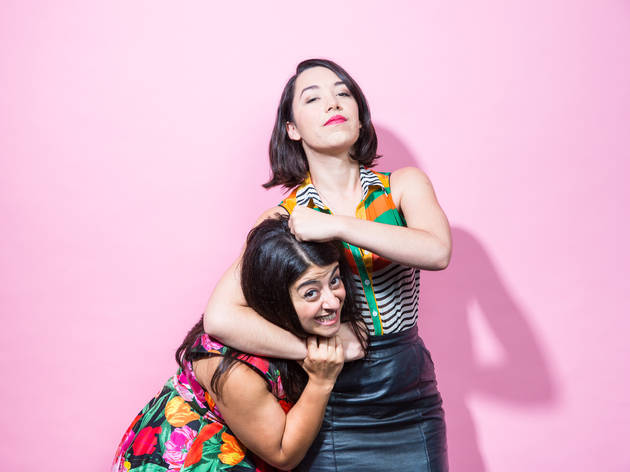 Sydney Comedy Festival does not have the size, the age or the prestige of Melbourne International Comedy Festival. But it has at least one key advantage (besides being, you know, NOT in Melbourne): by the time comedians arrive in Sydney with their shows, they've honed their material to a fine edge at MICF, which opens three weeks earlier.
Whereas an average Sydney Comedy Festival run is 3-5 nights, MICF is more like 20-25 nights – so comedians who do both festivals arrive in Sydney match fit and ready to rumble.
As in previous years, the key venues for Sydney Comedy Festival are the Enmore and Factory Theatres (Newtown/Marrickville), the Comedy Store (Entertainment Quarter) and Giant Dwarf (Redfern).
Sydney Comedy Festival runs April 24-May 21.
Not convinced about comedy? Read Sydney stand-up Alice Fraser's piece Killing it: Why stand-up is the performing art for the 21st century.
2017 highlights
1
With the Easter school holidays inching closer, parents will stop at nothing to keep their children from becoming victims of mind-numbing boredom and zero stimulation. Mr Snot Bottom's Stinky Silly Songs comedy show may remedy this, bringing a humorous take on all things repulsive to get their little tummies tickling. Returning to the Factory Theatre next month, the show featuring Mark Trenwith as Mr Snot Bottom promises a family-friendly good time with tasteless tunes and horrendous harmonies and songs such as 'Ghost in My Loo', 'I Lived in Your Guts' and 'My Head Exploded'. The show aims to capture a synergy of silliness and disgusting humour designed to specifically make the young ones laugh along with their parents. Co-written by Benny Davis and Tom Bettany, the comedic performance will be running at this year's Sydney Comedy Festival.
Buy tickets
Read more
Like LoLs?
It's getting harder and harder to find free fun in Sydney – but these stand-up and open mic nights have zero cover charge, giving you more bucks for beverages and snacks.
Read more