Nina Oyama: Is Doing Me Right Now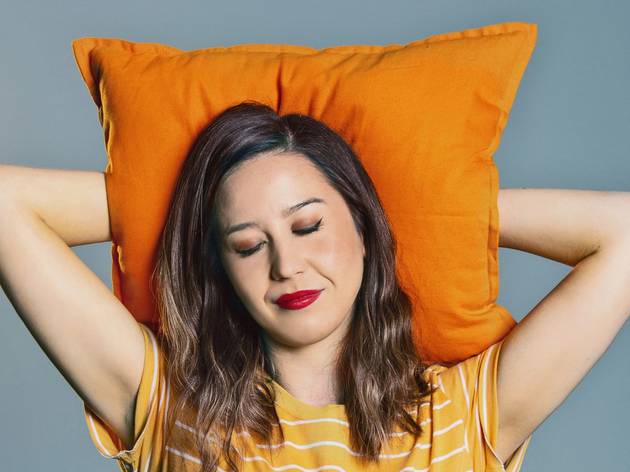 Time Out says
See Nina Oyama now, so when she's selling out the Enmore you can say you were there back when
If you are looking for a show to bring your mum to this Sydney Comedy Festival, probably don't pick this one. Nina Oyama is not a gentle or family-friendly comedian. What she is, though, is filthy, whip-smart and screamingly funny.
"How many of you know me from Twitter?" she'll prompt her crowd, and you can bet quite a few of them do. One of those who know her from the social media platform is right-wing Sky News commentator Chris Kenny, who devoted a segment on his show to denouncing her Twitter feed and comedy segments on, of course, the ABC. Kenny, in one of the best self-owns I've seen on Sky in a while, read out some of her filthy tweets, demurely eliding over the swear words. His conservative fanbase, went after Oyama with depressingly predictable vitriol, including death threats.
But Oyama has taken this bile and turned the horrible experience into her show Is Doing Me Right Now. And there are few things funnier than watching her incredulity as Kenny reads aloud: "Malcolm Turnbull had his spine surgically removed so he can suck his own dick." "That was on the news!" she'll shriek.
The show was written mostly about that very odd attack, but she's modified it since to include different bawdy stories and a truly side-clutching bit about playing a giant possum on a show on the ABC. Her cadence is born of Twitter: fast, filthy and very funny. She has a slideshow of pictures, as well as clips from Kenny's diatribe, to accompany her points. Watching him squirm over her material is a schadenfreude delight. While she's playing to smaller rooms right now, it won't be long before she's headlining the Enmore.
Details