Randy Feltface: Purple Privilege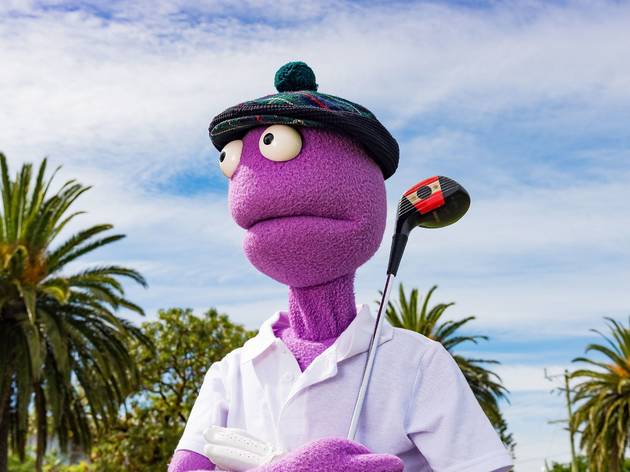 Time Out says
Who needs Sammy J? The purple puppet has struck out on his own
If you were to name an Australian comedy power duo, you'd probably pick Sammy J and Randy. OK, OK, you'd *probably* name Lano and Woodley, but you'd also eventually get to Sammy J and Randy. But the purple puppet is branching out on his own, having travelled to Hollywood in 2019 to compete in a reality TV contest for comedians. He didn't make it past the second round, but he's back from Tinseltown to share stories of glitz and glamour, fame and failure with Sydney in Purple Privilege.
Randy is the creation of Heath McIvor, who both operates and voices the puppet. Or in this case, puppets, as this an origin story that includes flashbacks and other versions of Randy at different ages in his life. Randy at age six is a very small version in a whale T-shirt who is, yes, adorable, if horrifically racist.
Foul-mouthed is kind of the schtick with Randy. He says awful things, and if he weren't a puppet he'd be another 'edgy' male comedian telling off-colour, boundary-pushing and sometimes frankly disgusting jokes. But because he's a puppet, well, you forgive it a lot more, and somehow it's much funnier. If 'puppet saying awful things' is your vibe, well, you'll love this gig.
Details