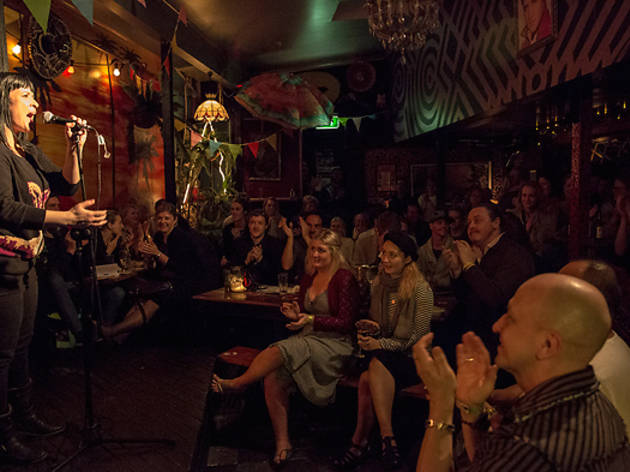 Your weekly slice of comedy in Surry Hills
Comics are a lot like pizza. They're frequently cheesy, best when fired up and great when experienced with mates. Café Lounge serves up both on Mondays – and rest assured nothing will be served underbaked – and nowhere will you get more toppings for your tenner: besides the headlining act and the emcee, there are usually between 6 to 8 comedians doing shorter spots.
Happy hour is from 5pm-7pm; the show starts at 8pm.
Click through the Dates & Times tab.